Amazon India can now deliver your orders to your friendly neighbour, incase you won't be available to pick it. Don't worry, this won't be a random neighbor who might steal your package, but some one you can trust and list while placing your order.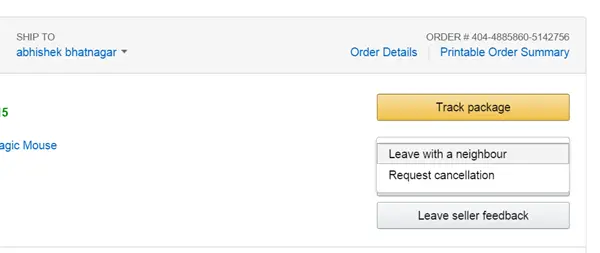 This will certainly be helpful for nuclear families, where all adults have a job and aren't always available through the day to pick orders or if you someone has an emergency situation and has to leave town at the last minute.
Doorstep delivery isn't cheap for Amazon and other retailers and the burden further increases if you miss your package and it has to be rerouted. Thus this will be a win win situation for both Amazon and consumers.
Reportedly, Amazon is also working on other means to make its delivery system more cost effective. A project codenamed 'On my way' aims at recruiting individuals in a society to deliver goods to nearby houses. There are several kinks to be worked out before things materialize.