If credible leaks are to be believed, BlackBerry will soon launch an Android Lollipop powered smartphone, the BlackBerry Venice, with Google play services, desperately trying to justify its existence by offering the best of both worlds.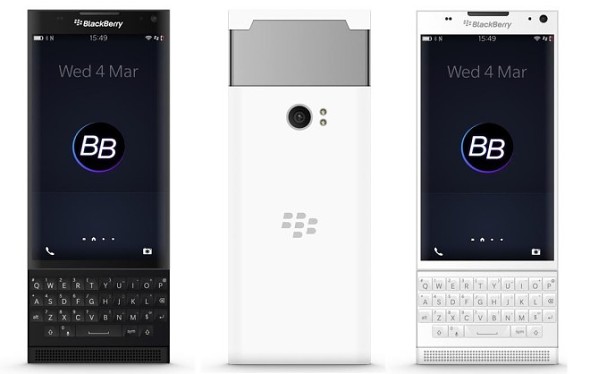 [stextbox id="info" caption="BlackBerry Tip"]Recommended: Record Voice Calls on Android, Blackberry and Windows Phone[/stextbox]
BlackBerry is trying hard…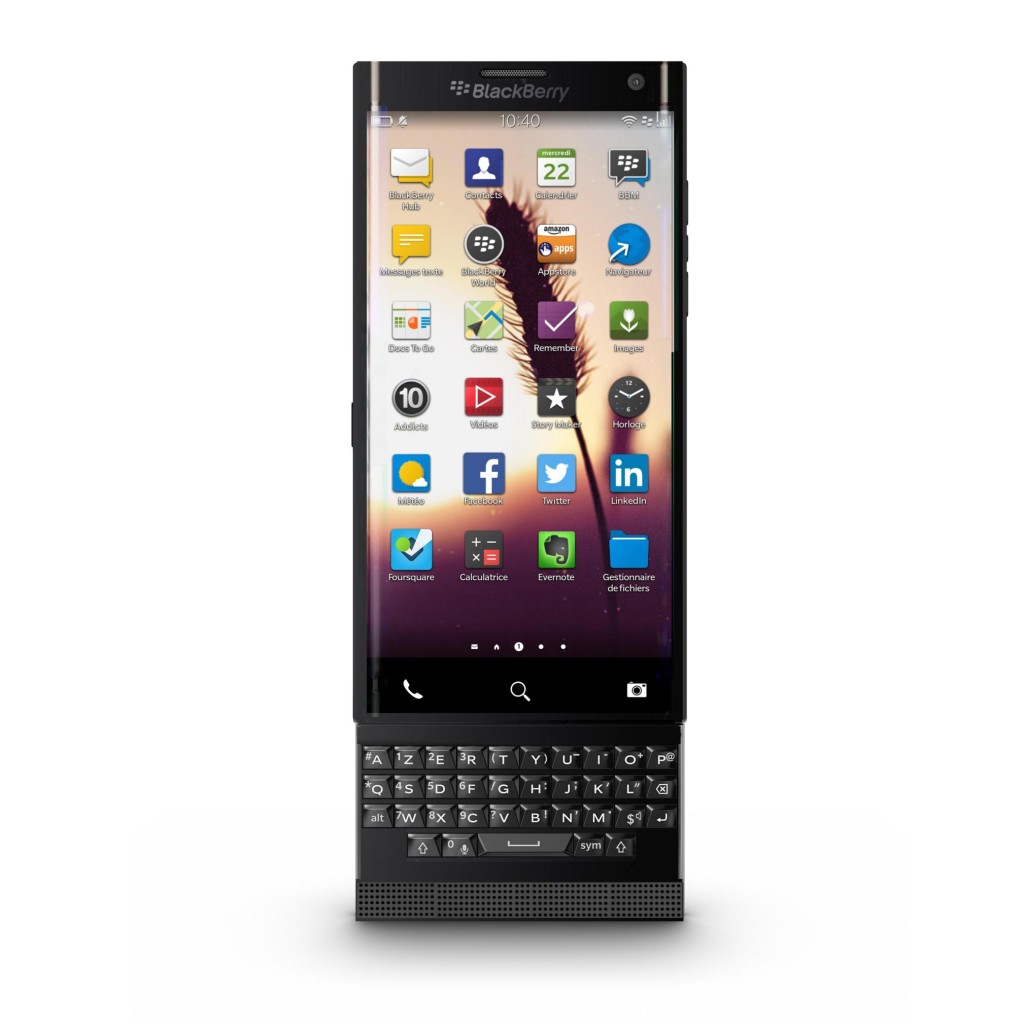 Last quarterly reports suggest that BlackBerry market share stands at only 0.4 percent and  it is still bleeding. Its not as if BlackBerry is sitting idle and watching the ship sink. The Canadian manufacturer has been experimenting left and right, and the result is a wide variety of phone like BlackBerry Classic, BlackBery Passport, BlackBerry Porsche Design and BlackBerry Leap. All these are meant for different categories of users, and have received positive nod from critics and loyalist, but none has been successful in salvaging BlackBerry from sinking or pinning it back in the race.
We have seen some amazing phones from BlackBerry this year
Unfortunately none of them have put BlackBerry back on track
In comes BlackBerry Venice…
BlackBerry Venice press renders and demonstration videos have already leaked online, thus almost confirming its existence.
BlackBerry has tossed in both, a large touchscreen display to please Android enthusiasts, and a QWERTY keypad for Blackberry loyalists which will slide under the former. Slider phones have been gone a long time and its hard to estimate whether a Slider phone will find any takers in todays market. Of course, it will ultimately depend on BlackBerry's exeution, but as far as press renders go, this will be a really TALL device. BlackBerry has even tilted the phone in press renders to make it appear shorter
In the age of slim phones will a beefy slider phone be relevant?
[stextbox id="info" caption="BlackBerry Tip"]Recommended: Find Lost or Stolen iPhone, Windows Phone, Android or Blackberry[/stextbox]
Its not all bad though…
The good thing is that this isn't a Nokia X series like stunt that BlackBerry is trying to pull off. The software on Venice will be integrated and appretiate BB10, but Google Play services will be supported.
The handset is also rummored to feature top notch specs like QHD display, Snapdragon 808 chipset, dual curved edges, 3GB RAM and 18MP rear camera, so we know this won't be a half hearted effort and would lie closer to the high end side of the spectrum.
BlackBerry has a reputation of building great hardware and this could be the next uniquely pleasent thing coming from the BlackBerry camp after Passport.
BlackBerry Venice will flaunt top notch specs
BlackBerry might work its magic with hardware design to make this interesting
Conclusion
The biggest advantage Android brings is a rich App ecosystem. BlackBerry loyalists will have first class Android app experience, instead of sideloading them and that too without sacrificing on basic BlackBerry features. The company will also add apps to make the platform more secure.
We are not writing off BlackBerry's first Android phone just yet. It will all depend on how well BlackBerry executes the slider. Android ecosystem is extremely complex and competitive as of now. BlackBerry can't just expect to be perceived as an Android OEM all of a sudden, not in 2015. Do you think BlackBerry is awfully late to the game? Let us know in the comment section below.