The 'Selfie Trend' is growing exponentially like an unchecked epidemic in Africa, but even that sounds like an understatement. If you are into clicking and sharing selfies, you must have realized by now that you need a selfie stick or a monopod, in order to take this to the next level. Even though it looks peculiar to hold your smartphone at the end of a hose, and walk, good selfie stick can definitely be considered an asset. They give you better and wider angles to play with, and help shoot more stable videos. Here are some points to keep in mind.
Camera Trigger
Some selfie sticks can connect to your mounted smartphone using the 3.5 mm audio jack, others rely on a bluetooth operated shutter key and a few others don't connect at all.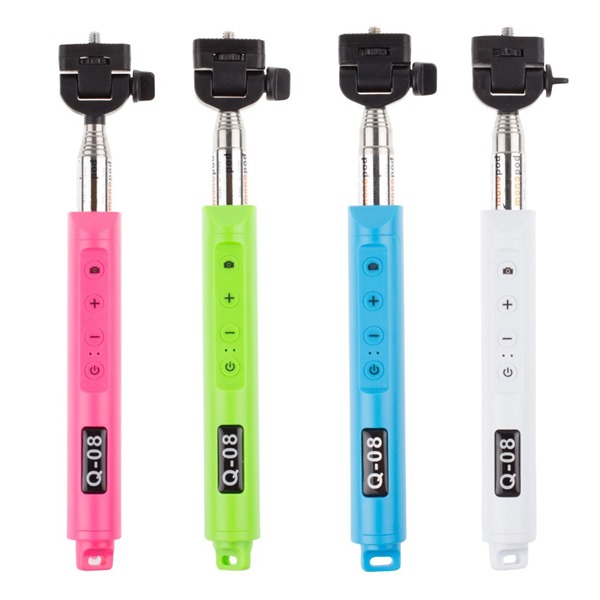 The third kind usually comes with a separate Bluetooth remote shutter button (which is easy to lose) or needs you to rely on timer option in the camera app. It might seem that the most convenient option is Bluetooth based sticks, but these also need to be charged. On long trips, the one which plug-in using audio jack are more convenient, as they don't have to be charged, and don't require you to carry a separate remote, but with cheap ones, we had to endure much lag.
Several selfie sticks also come with zoom -in and Zoom-out buttons, though we rarely find ourselves using them.
Some sticks come with in built Bluetooth and shutter button, but you need to charge them
some monopods can plug in to 3.5 mm audio jack. You need not pair them with your phone or charge them, but they are not suitable for recording videos (no audio)
Some don't have either of the two and come with a separate Bluetooth remote (not recommended)
The Clamp
The camera mount width is adjustable for most selfie sticks, and fit most smartphones. If you plan on mounting a large 6 inch phablet, better check for supported size and weight specifications before buying. Even if the clamp opens wide enough, your phablet might fall even after you clamp it, if the mount is narrow and doesn't hold on to your phone tightly. If the lower edge in the clamp is tapered downwards, you will get a better grip.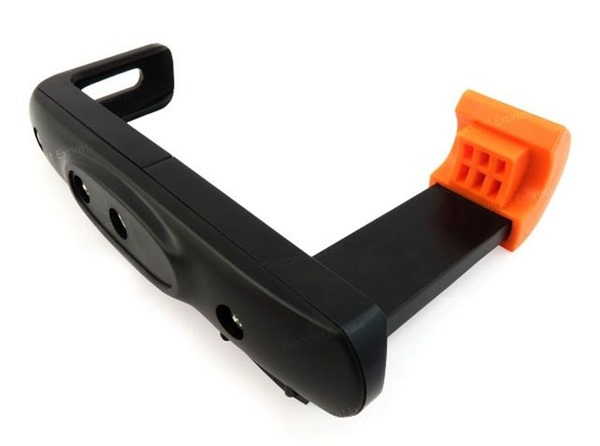 Selfie sticks designed for smartphones might not hold your point and shoot cameras. If you need to mount a GoPro action camera, a regular 1/4 Inch-20 screw mount will not help you. Most selfie sticks that we have come across allow you to rotate the clamp for versatile angles.
Make sure your phone size or camera size is supported
If the grip is not firm, you are likely to damage your phone
Reach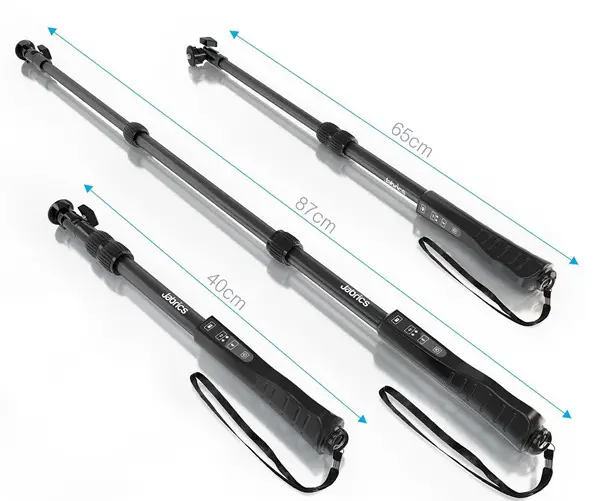 It is important that you devote some thought to the maximum length you would like your monopod to reach. Not all selfie sticks are same in this respect, but in general, you should opt for sticks that can extend to around 35 inches in length. Smaller length selfie sticks are also available, which generally fold into smaller length for better portability. The apt length for you depends on your usage, there are sticks which extend beyond 100 inches in size too, but the tradeoff is that they might not fit in your regular travel gear, once you fold them.
Not all sticks have same length, you should be fine with around 35 inches for general use
Lengthy sticks don't fold in to compact size and thus are not as portable
Build quality
Buid quality might seem like an obvious point, but don't take this one lightly. If you are ordering a lesser known low cost Chinese selfie stick, you should know that it won't look as good in practice as it does in retailers renders. Once you buy it, you won't feel like carrying that cheap, shoddy piece of plastic on you all the time.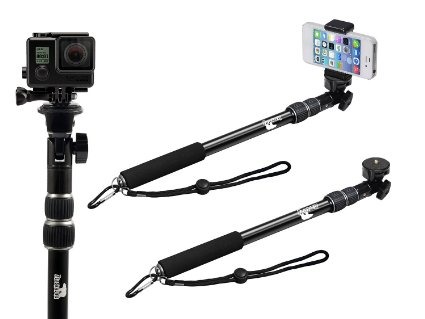 Make sure your next monopod has a rubber handle for nice grip, is light weight (150 grams to 170 grams) and feels sturdy. With a cheap quality stick, you could end up breaking your precious smartphone.
Xiaomi Selfie Stick India Review and Comparison with Other Selfie Sticks
Ease of Use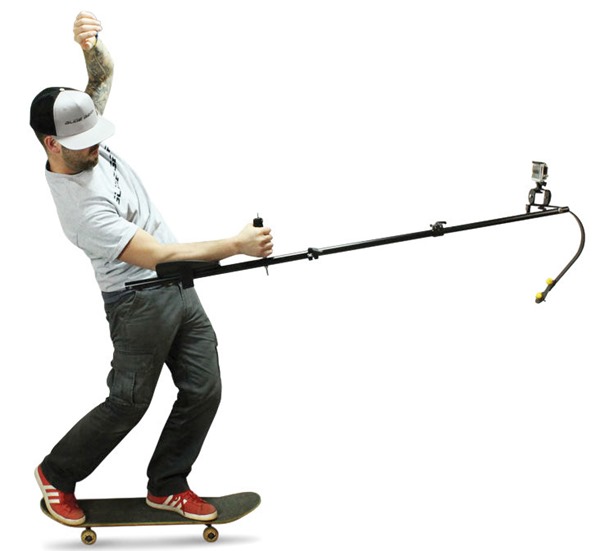 A good selfie stick should be easy to use in all situations. For versatile use, several selfie come with tweaks and customizations. There are sticks which can waterproof, salt water proof, designed for specific cameras, and then there are those which can split on one end to form a tripod stand for your smartphone or camera. Some monopods also come with a mirror, which acts as a view finder when you are using your rear camera to click selfies.
Based on your specific usage, there are several different options available
Conclusion
These are some of the things you should consider while buying selfie sticks. These are now readily available from online retail sites and also from brick and mortar stores. Just remember that your phone firmly mounts on the stick.