With Yunique, YU targets the low end entry level market, and also marks its nomination in "Cheapest 4G LTE Smartphone" race between OEMs, which is kind of trending these days. Other contenders being Lenovo A2010, Phicomm Energy 653 and ZTE Blade Qlux 4G. We won't judge Yunique as a low cost LTE smartphone, as it credibly promises to be much more than that. Here is what we felt.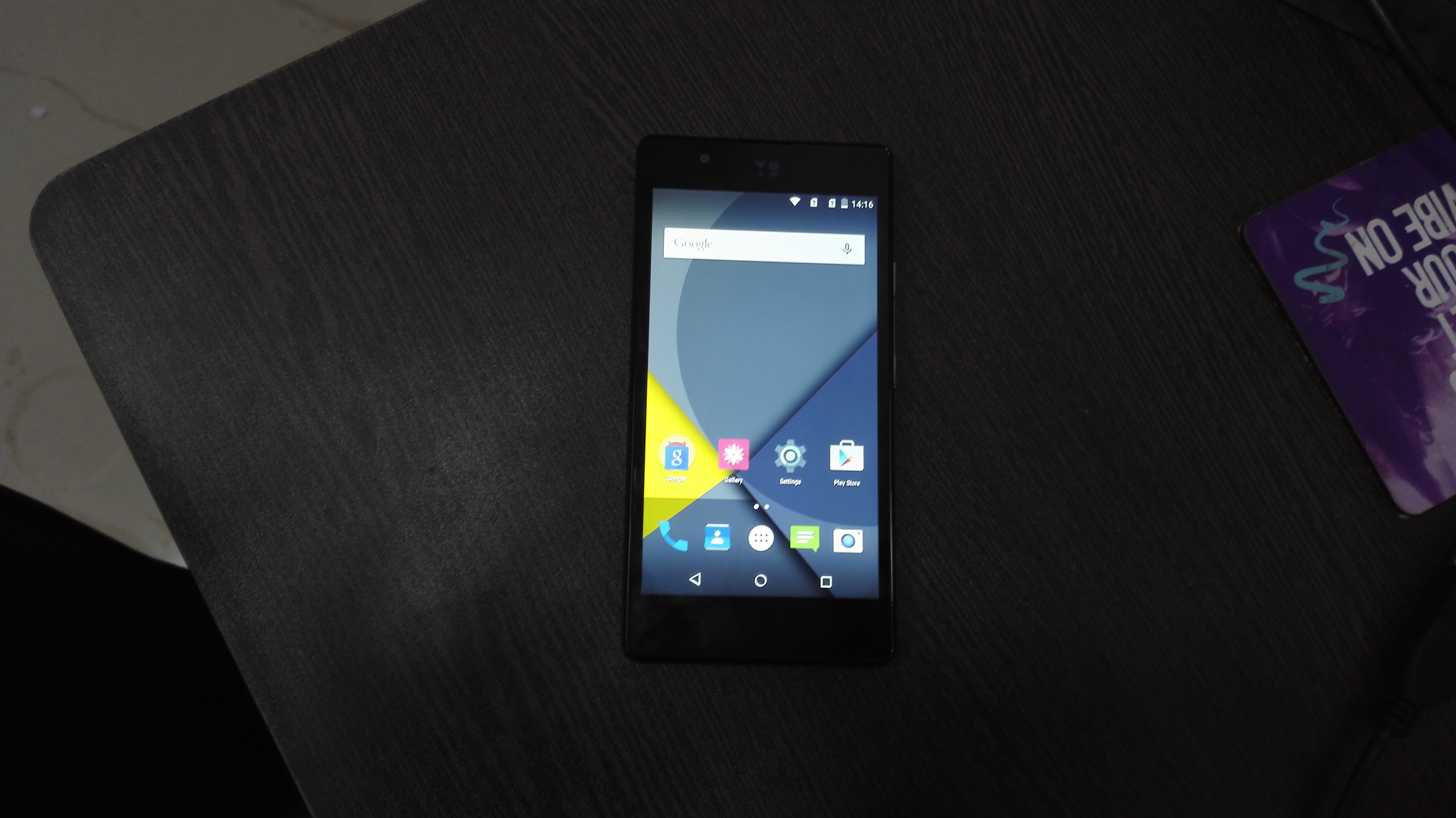 [table id=90 /]
YU Yunique Photo Gallery
Yu Yunique Unboxing, Overview, Camera and Features[Video]
Physical Overview
The Yunique has design similarities with its elder sibling Yuphoria. There are no rounded metal edges this time, and the entire back cover, which also folds into side edges, is made of soft touch matte plastic. The Saturn Ring around the camera with LED flash makes the cut and so does the power key sandwiched between Volume rocker design on the right edge
Now, if you ask us how it compares against Yuphoria, we'd say that the rounded metal edge frame did make it feel substantial and sturdy, and somewhat unique when compared to other devices in the same budget (pun totally intended). However, this doesn't in anyway mean that Yunique feels cheap. In fact, It is more manageable and comfortable to operate. Our only gripe is that the display on the front and the matte finish plastic on the rear tend to accumulate fingerprint grease rather easily.
Talking of the display, there is a 4.7 Inch IPS LCD panel with 720p HD resolution. Again, the display is a little less impressive in practical usage than on paper. It isn't as vibrant or crisp, but colors are fine. Considering a price tag of just 4,999 INR, all complaints feel unreasonable.
Camera Overview
The rear camera includes an 8MP sensor with f2.0 aperture lens and LED flash. The 2MP selfie camera too includes a wide angle F2.4 aperture lens. The camera works reasonably well in day light and understandably stutters in low light. Colors aren't very accurate in auto mode in indoor lighting. However for a 5K device, the camera performance is certainly above average. Toggling exposure and other settings, we even managed to take some decent shots indoors.
User Interface
Yunique offers Android 5.1.1 Lollipop without any bloatware or third party apps. This is the first Yu device without Cyanogens' blessing. The Stock android interface is light and smooth and should work well with the hardware inside (Snapdragon 410, 1GB RAM and 8GB storage).
Competition
The competitors include phones like Xiaomi Redmi 2 and Lenovo A2010. Yunique offers compelling hardware for its price and will be tough to ignore by anyone looking for a sub 5,000 INR smartphone.
Price and Availability
The YU Yunique comes in Black color at 4,999 INR. It will come with two additional back covers in Serene White and Moonstone Grey colors for Rs. 5,499. The smartphone will go on sale starting from September 15th through flash sale. You can register to participate in the sales.
Common Questions
Here are some answers to common questions, that you might be searching for.
Question – How much Internal Storage is free?
Answer – Out of 8GB around 4.61GB is available at user end.
Question – How much RAM is free on first boot?
Answer – On first boot, 500MB RAM is free on first boot.
Question – Is USB OTG supported?
Answer – Yes, USB OTG is supported.
Question – Is 4G LTE supported on both SIM cards?
Answer – Yes, 4G LTE is available on both SIM cards
Question – Are capacitive keys also present?
Answer- No, only on-screen navigation keys are present on Yunique.
Conclusion
Yu Yunique isn't a perfect budget smartphone, but again compared to what we usually see it entry level devices, it offers a lot more to like. Latest Android Lollipop, 8MP Camera, an HD display are all admirable in this price range. We will reserve our verdict till we have spent some more time with the phone, but for now it looks like an easy recommendation for those looking for a sub 5K Android smartphone.