If you're the avid reader who uses multiple websites to cover different topics of interest, Inveno has the perfect app for you – Hotoday.in. Available on Android, the app gives you content from several websites based on the categories that interest you such as News, Sports, Tech, Lifestyle, Education, Travel etc and also lets you subscribe to certain websites that you would like to receive content from.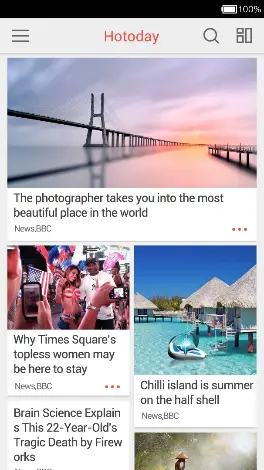 Powered by the Push Intelligent Engine (PIE) algorithm, Hotoday can gather, select and distribute content from multiple data sources and recommend articles based on your reading preferences in both English and other local languages.
Hotoday also lets you favorite the content you like or share it via Facebook, Twitter, Google+ or WhatsApp directly from your device. Additionally, a user can view your Hotoday profile to see the content you've selected which makes it easier for your friends to follow.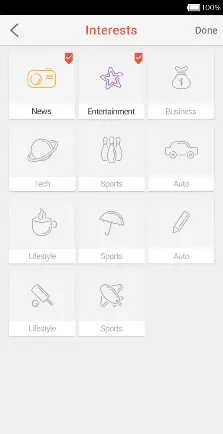 Launched a few weeks ago at GMIC Bangalore 2015, Mr Tomsin Tung, CEO of Inveno said, "Hotoday is designed to offer personal and precise recommendation based on big data, saving users' time and energy spent scouting for the right information. Using our advanced smart-recommendation technology, we wish to offer billions of users around the world  more convenient and considerate information service." 
Talking about the market scenario in India, he went on to add, "There is no better place to launch our product than the competitive and fast-evolving Indian market. With the advent of 4G, wider coverage of mobile network and launch of many low-cost smart phones, there is tremendous potential in the mobile internet market here. Although, the mobile internet media market in India, especially the aggregated media market, is still at a starting stage. We hope to co-build the bright future with the right partners"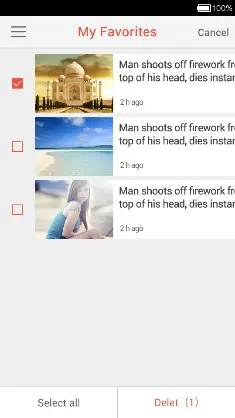 The app is relatively easy to comprehend and the options are pretty straight-forward although you may struggle between setting your language preferences. Currently targeting users in India, Indonesia, Malaysia, Vietnam, Singapore and Thailand, Hotoday hopes to target 30 million users by next year.
If you've tried out Hotoday, do let us know what you think of it!