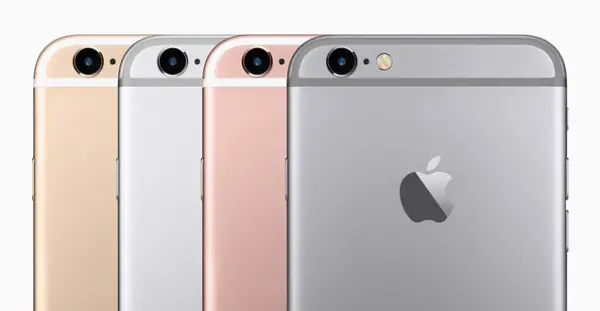 The latest iPhones from Apple, the iPhone 6s and iPhone 6s Plus will be available for sale in India next Friday, the 16th of October and here are the pricing details according to the information provided to its retail partners.
The cheapest iPhone 6S will cost you INR 62,000 which comes with 16 GB of storage whereas the 64 GB and 128 GB versions cost INR 72,000 and INR 82,000 respectively. If you've got your sights on the iPhone 6S Plus, the 16 GB model is priced at INR 72,000 and the 64 GB and 128 GB versions will set you back by INR 82,000 and INR 92,000 respectively. 
[table id=134 /]
In addition to the Silver and Space Grey variations, the iPhones also come in Gold and Rose Gold colors.
With an import duty of 12.5 % on smartphones as compared to the 1% on its components, one can see why Apple, alongwith so many other global brands, are so eager to start manufacturing in India. Until then, you'll have to make do with the exorbitant pricing unless you intend to buy an iPhone from outside India, which comes with its own headaches of course.
There are a lot of smartphones out there between INR 62,000 to INR 92,000 but the Apple iPhone has always demanded a premium price tag although it remains to be seen how loyalists react to this news.
Will you be getting an iPhone 6s or 6s Plus anytime soon?