If you've not heard of the UC Browser, then you're probably not one of the 100 million plus Android users that have downloaded the browser from the Google Play store! Chinese-based UCWeb recently rolled out a massive update with a redesign of its UI and introduced UC Browser 10.7 which promises to redefine your mobile browsing experience.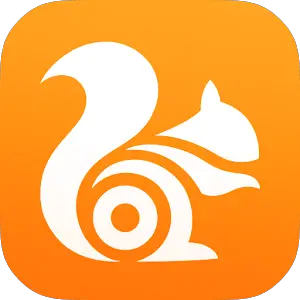 Here's a look at some of the features of the UC Browser that made 6.2 million users rate it 4.5 out of 5!
1. Browser Interface
The UC Browser homepage has a nice design to it – at the top, you'll find some predefined apps such as Facebook, Amazon.in, OLX, Quikr etc followed by a list of top sites in various categories like Video, Music, Photos, News, Shopping etc. Scrolling down further takes you to the Headlines section where the UC Browser aggregates content from different news publications and you get to read the headlines without having to open their websites which saves both time and data consumption.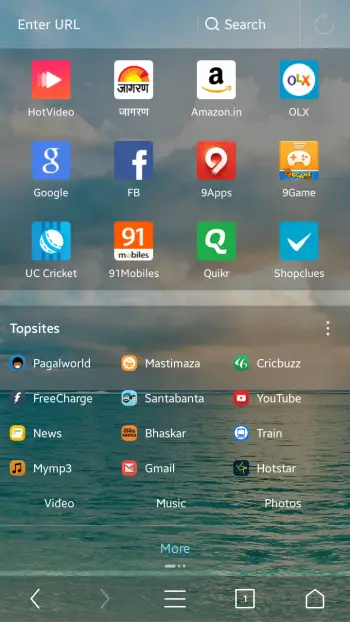 Other options on the homepage exist in the form of widgets or what they like to call Cards that lets you access content across various categories; these include Jokes, Trending Videos, Cricket updates, Most Visited Sites, and more. You can also rearrange the cards to your preference although choosing what sites you'd like to view content from can be a bit of a task.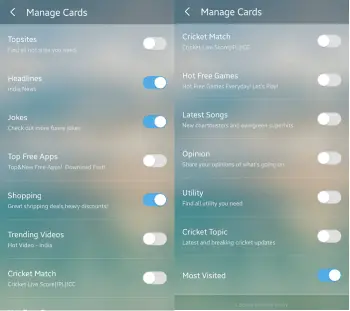 2. Level of customization
The developers of the UC Browser went to great lengths to let you personalize your browser – you get to choose from the default themes or download any of the several hundred themes available for free online. You can also change the background and text colors to a combination that pleases the eye. If that weren't enough, you also get the option to use a photo from your device and make your own theme!
Another cool feature is the Night mode option – it basically changes the background color and lighting scheme to a diffused tone that's easy on the eye – so instead of seeing icons and text on a glaring white background, it'll be in Grey over a black background which makes night reading so much nicer.
Also included are shortcuts for easy access – regardless of what app you're using, you can pull down the notification bar and you get to choose from Facebook notifications, a Quick search option or just Cricket scores for the cricket fans.
3. Download Manager
UC Browser comes with a neatly-designed, integrated download manager that does several things – it lets you set the maximum number of simultaneous downloads, choose where you want to download your files to and as one would expect, have the option to be prompted about a download before it begins. A must-have feature of course would be the ability to auto-reconnect in case a file download fails, which can either be enabled or disabled.
A well-laid out file manager system segregates the downloads based on their file types and also gives you information on the free space available, the files being downloaded and the ones that were completed. A video manager also lets you download and save videos to your phone that you can view later, even if you are offline.
4. Text Only Mode
A neat feature of the UC Browser is the Text-only mode where you can choose to read just the text without having to download the images when reading the content, thus saving data bandwidth. This works great for mobile users especially when you're on the move without access to a WiFi connection. You can also set it up in such a way that you're in Text-only mode when using your mobile network and automatically switch to normal mode when connected to a Wi-Fi network without any additional action from your end.
5. Add-ons like Adblock, Speed Mode
It's always nice to have add-ons to complement the browsing experience, especially on a mobile browser and UC Browser gives you several – there's Adblock which does what the name suggests, Speed mode which lets you choose from a lite, mobile or desktop version of sites, thus letting you control the amount of data a page consumes and the loading times, a neat addition is the presence of a QR Scanner that is one less app for you to install and can be accessed from the browser directly.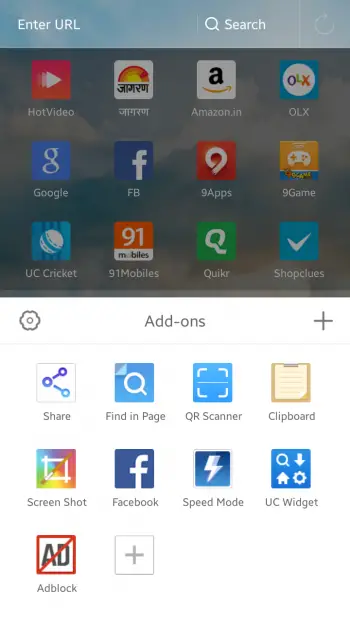 In addition to all the features listed above, you also have Cloud Boost which enlists the use of UCWeb's servers to provide much faster loading times for users which is quite apparent on mobile networks; you most likely won't notice the difference if you were on a Wifi network. Another cool feature is the Gesture support which minimizes the keystrokes and facilitates one-hand usage – you can swipe right to go backward or swipe left to go forward. When viewing videos, you can swipe left or right to seek backwards or forwards in a video, swipe up or down on the left side or right side to increase or decrease the brightness and volume respectively.
All in all, UC Browser has enough reasons to justify its popularity with features that most browsers don't have and with constant updates coming our way, it will only get better. You can download the UC Browser from the links below:
Android  | iOS (iPhone) | Windows Phone | Java | Symbian | WM(PPC/SP) | Blackberry
What did you think of the UC Browser?
Do you use it? Do you like the new update?