After the negative response from the Nexus 6 launched last year, Google teamed up with LG to continue the legacy created by the Nexus 5. This time, the Nexus 5X looks more promising, stronger and comes with advanced features to offer. There is something special about this device- firstly, it is one of the first phone to come with Android Marshmallow, it is the first Nexus phone to have a fingerprint sensor, and lastly it has a great camera unlike the previous Nexus devices. We expect a lot from this device in terms of performance and here are few tests we did to judge the battery and the gaming on this device.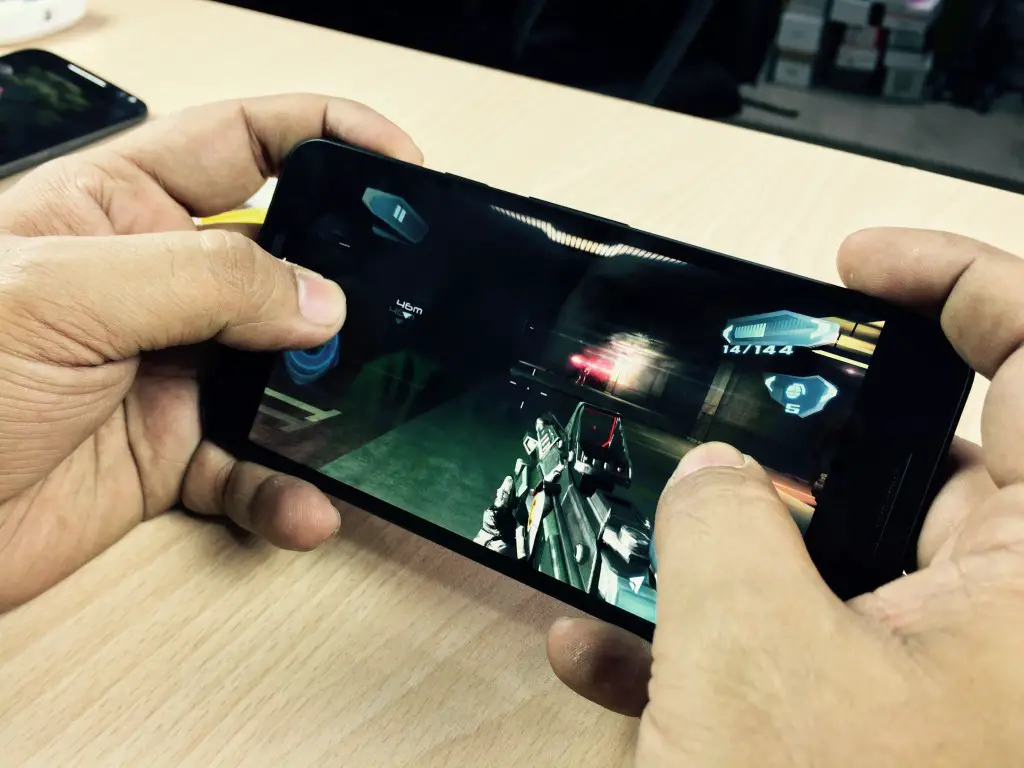 Please Note:
[table id=128 /]
Hardware Overview
The Nexus 5X has a Qualcomm MSM8992 Snapdragon 808 chipset, and Quad-core 1.44 GHz Cortex-A53 & dual-core 1.82 GHz Cortex-A57 CPU with 2 GB of RAM and Adreno 418 for better graphic perfomarnce. Storage choices for the phones take the form of 16 GB and 32 GB varieties.
The display is a 1920×1080, 5.2 inch IPS LCD panel that amounts to 423 pixels per inch. The battery is a 2,700 mAh unit with fast charging support.
Gaming Performance
Nexus 5X was easily handling the games we threw its way, it delivered a consistently smooth experience all the way. However, it starts heating up around the camera and fingerprint sensor after long gaming sessions. We ran 3 games on this device; Asphalt Airborne, NOVA 3 and Implosion, all the 3 games ran perfectly at every point of time, even when we left two games running in the background while playing the other. We did not notice any lag in the graphics, and the experience was flawless.
The only area of concern is the heating, which can be felt on the display as well after a specific time and usage. Though the heating is not unbearable and does not take much time to cool down. The whole back never gets excessively warm but the area around the camera and fingerprint sensor gets too hot at some points.
[table id=215 /]
Battery Performance
We've used the phone for a few days and we realise that the battery on this phone is not as great as its performance. We tried watching videos, playing games and browsing internet to check the battery drop rate while doing the basic stuff. We found that it delivers a decent battery life of just over a day with moderate usage. But it was unable to survive from breakfast to dinner if used actively. Today, it was unplugged fully charged at 8AM and it remains with 32 % battery at 4 PM with a warning that it will work for 4 more hours.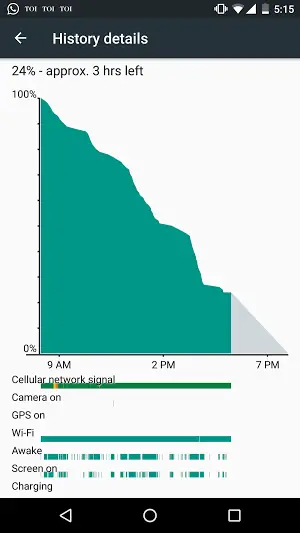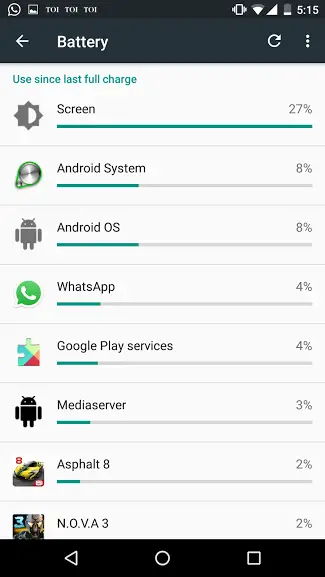 The biggest battery drainer is the screen, when noticed I found that it absorbs 12-20 percent of juice, followed by the OS. The battery backup is good while doing usual operations but looking at the overall performance, we expected a little better battery life than this, something like we get in the 6P.
[table id=216 /]
Terms Explained
For Gaming:-
Great- Game launches without delay, No lags, No frame drop, Minimal heating.
Good- Game launches without delay, Small or negligible frame drops, Moderate heating.
Average- Takes time to launch initially, Visible frame drops during intense graphics, Heating increases with time.
Poor- Takes long to launch the game, Huge lags, Unbearable heating, Crashing or freezing.
For Battery:-
Great- 1% battery drop in 10 minutes of high-end gaming.
Good- 2-3% battery drop in 10 minutes of high-end gaming.
Average- 4% battery drop in 10 minutes of high end gaming
Poor- More than 5% of battery drop in 10 minutes.
Conclusion
If you ask me about the gaming experience on this device, there are very few handsets which deliver the performance of this quality. If you love power and speed, this phone is a perfect example to showcase the both. I have been using this device since few days and it has never given me a reason to complain, the only thing that drives my attention away from it is the battery performance. The 2,700mAh battery delivers a decent battery backup of just over a day with moderate usage but it runs less than a day if used aggressively.