One Plus X is a recent attempt by One Plus, which seems to be different offering compared to its predecessors at least on built quality, looks etc. First time that one plus phone has got glossy and flashy looks.

One Plus X Full Specs
[table id=224 /]
What is Usage Review, Tests and Opinion?
This review is based on our quick tests and usage done with the phone, we try to push the device to its limits and find out the results which will matter if you plan to buy this phone. We hope this review helps you to get your queries answered about the device.
App Launch Speed
Apps launch quickly in day to day usage with very minimal time to load.
Multitasking and RAM Management
Around 2 Gb of RAM is free on first boot and we did not noticed any issues in switching apps and multitasking was smooth and easy. But on heavy usage like gaming, we noticed a slight lag in switching apps which could happen with any other phone as well.
Scrolling Speed
We tried loading web pages which are long enough but we did not faced any issues with scrolling or loading of content, default browser is google chrome which does a good job in this department.
Heating
Non gamer will not experience any heating issues with this phone we did not in casual usage, also at time of gaming we did not experienced major heating issues.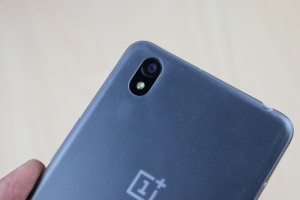 Low Light Camera
Camera performance is average in low light, camera user interface is basic but has important modes like HDR, clear image – which will make the camera shutter slow but produce better detailed images.
Day Light Photo Quality
In Day light photos taken from rear camera are clear and have good color reproduction and they look good on the super AMOLED display.
Camera Samples Day Light, Low Light and Artificial Light, With Flash and Without Flash
Video Quality and Sound
Video clarity is good, but focussing can be a problem as you will see yourself tapping on the screen to do the focus, but it locks the focus it retains till you move the device fast. Sound is loud and clear, design wise the loudspeaker is placed at the right spot and does not get blocked.
Selfie Quality
Selfie in day light looks good but in low light and artificial light, selfies looks grainy and have some noise which can't be ignored.
Camera Launch Speed and Capture Time
Camera launch is quick and opens pretty fast. Camera shutter is fast but with heating it becomes a little bit slow. Also if the clear image mode is turned on camera shutter becomes slow and auto focus takes more time.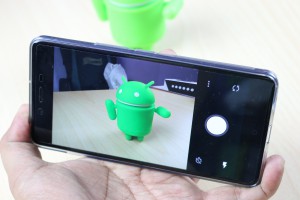 Charging Speed
OPX only supports 5V/1.5A although it comes with a 5V/2A charger. It takes around 2 hours and 15 minutes approx to charge from o to 100 %
Screen on Time
We were disappointed to see around 2 hours and slightly more than 2 hours of screen on time during our usage.
Standby Battery Drain
Overnight we saw a discharge of battery of 10% from the actual level, this is again not very good but does not make us to too much worried. Also phone was on 3G with wifi turned off and other radio like bluetooth also not active.
Looks and Design
OnePlus X looks like a very premium phone in terms of design and built quality and has glossy front and rear glass, but oneplus also supplied a silicon case in the package of the phone which gives good protection and prevents fingerprints and scratches.
Quality of material
It has got premium metal on edges and glass on the front and back. It also got corning gorilla glass 3 for protection which adds to the overall built quality.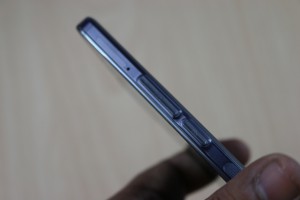 Ergonomics
One Plus X weigh around 138 grams which is fairly light and it has got chamfered metal edges which gives good feels when you hold it in hand and one handed usage of the device is also good. However the glossy rear and front can make the phone slippery at times.
Custom User Interface
Oxygen OS which is a custom overlay on One Plus X is smooth and responsive mostly, does not feel like a heavy skin.
Display Overview
One Plus X has got super AMOLED display which looks crisp, clear and sharp, it offers one of the best display in this form factor.
Outdoor Visibility ( Max brightness )
Sunlight visibility is good is not great for one plus x but brightness should be set to high when you want to use it in outdoors.
Display Clarity and Colors
Pixel density is quite high with 1080p which makes things look sharp and clear, you cannot see pixels with your naked eye. Colors looks good, also you can see deep black and white color with proper white shades.
Call Quality
Call quality was clear for both sides, we did not faced any issues.
Wifi Strength, Range
Wifi strength is good and we got -51 dbm as anything above -60 dbm is good so we have got good signal reception in terms of wifi.
Gaming Performance
Launch Speed Asphalt 8 and Mordern Combat 5 loaded fast without much loading time.
Game Lag
We noticed some minor frame drops while playing Asphalt 8 but MC5 ran smooth without any issues, we played both games for 10 minutes each.
Heating While Gaming
One Plus X heats up on the top back while playing some HD games like MC5, Asphalt 8 but it was fairly comfortable to hold. No major heating noticed while playing games and temp of the phone was under 40 degrees during our gaming test.
Conclusion:
OnePlus X looks like a good phone for the price, it does have a slightly new user interface with custom options and features but it performs very good in day to day usage tasks. The device hardware is capable of handling heavy games but looks like the Oxygen OS not that nicely optimised to play some heavy games that smoothly but future software updates can fix this.