The OPPO Neo 7 smartphone sports a 5-inch qHD (960x540p) TFT display and runs on Android 5.0 (Lollipop) with the company's custom ColorOS 2.1 skin on top. It is powered by 1.2 GHz Qualcomm Snapdragon 410 quad-core processor with 1GB RAM and comes with 16GB internal storage. It comes at a price of INR 9,990, now lets find out if it is worth this price tag or not.
OPPO Neo 7 Full Specs
[table id=236 /]
OPPO Neo 7 Unboxing and Hands on Review [Video]
What is Usage Review, Tests and Opinion?
This review is based on our quick tests and usage done with the phone, we try to push the device to its limits and find out the results which will matter if you plan to buy this phone. We hope this review helps you to get your queries answered about the device.
OPPO Neo 7 Photo Gallery
App Launch Speed
Applications launch very quickly and smoothly. It responses immediately after you touch the icon.
Multitasking and RAM Management
We did not face any issues while running multiple apps and switching between them. It has just 1 GB of RAM out of which 501 MB was available on first boot. During aggressive usage, we noticed the phone lagging in between the process. During basic usage, the functions were smooth and pleasing.
Scrolling Speed
We tried loading lengthy web pages and we did not notice any glitches while scrolling the text but when we started scrolling pages with media content, ads and videos, we noticed small amount of hiccups in between.
Heating
We did not face any heating issues while browsing, texting, clicking pictures or watching movies. The device heated up when we ran a High Definition game, but the heating was easily bearable and normal.
Low Light Camera Performance
Camera performance is something that I really loved about this phone, it clicks nice quantity of details even in the low light from both the cameras.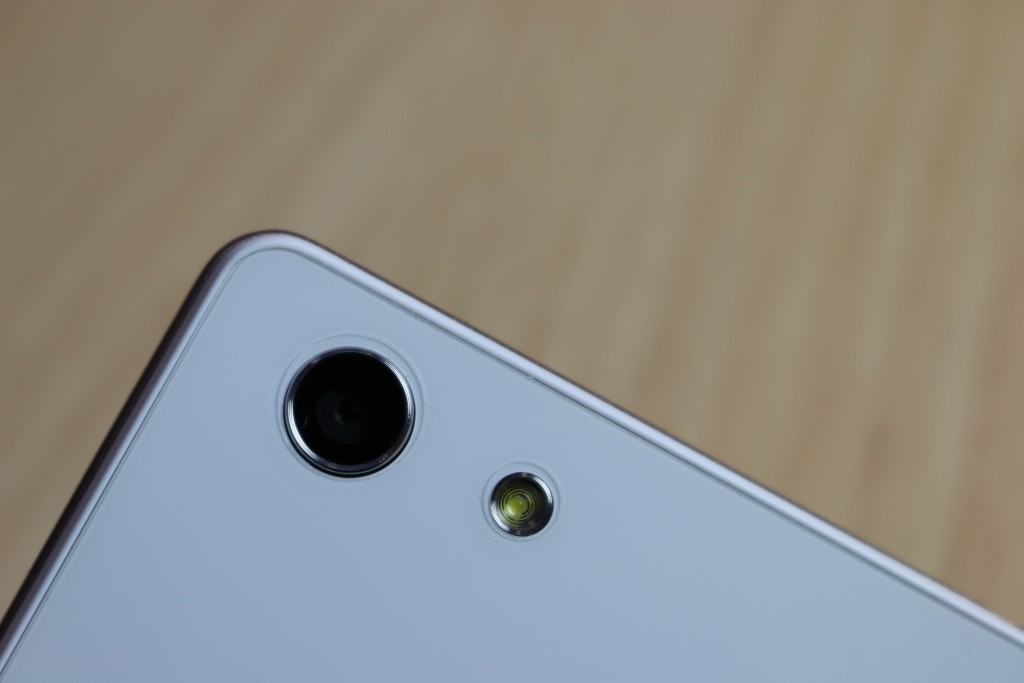 Day Light Photo Quality
In day-light and bright lighting conditions, both front and rear cameras shoot amazing photos. The photos look lively, with good amount of colours and clear details. Focus also works perfect.
Camera Samples Day Light, Low Light and Artificial Light, With Flash and Without Flash
Video Quality and Sound
Video clarity is good, captures good amount of details and bright colours. It works with tap and focus, which works good as well.
Sound is loud and clear but the speaker is placed at the back of the phone which restricts the sound output when placed on a table.
Camera Launch Speed and Capture Time
Camera launches quickly and the simplified camera UI doesn't take any time to load. The focus speed and accuracy is fast and the shutter speed is also quick, it takes less than a second to capture a focused object.
Charging Speed
The Oppo Neo 7 takes around 2 hours + some extra minutes to fully charge from 0-100%.
Screen on Time
The screen on time was under 3 hours and 30 minutes.
Standby Battery Drain
We noticed 11% of battery drain in 1 hour of standby, with few apps running in background and active WiFi network.
Looks and Design
Oppo Neo 7 has an elegant design, the front and back panels are coated with glass which makes it look shiny and also attracts fingerprints. Rest of the body is made with plastic which feels decent, bezels around the screen are neither too broad nor too thin. The overall look kand feel of the phone is good for one hand use and it feels quite solid too.
Quality of material
It flaunts glass finish on the back and front where the sides are covered with decent quality plastic material. The material is up to the mark and gives this device a pleasant feel while holding in hand.
Ergonomics
It weighs around 151 grams which is a decent bulk for this size and it has got curved edges which gives it a handy feel when you hold it and it seems friendly for single handed operations. However the glossy rear and front can will attract fingerstains and this also makes the phone slippery.
Custom User Interface
It comes with Color OS 2.1, it is a heavily customized version of Android Lollipop by Oppo. The OS is easy to use and fast but the Android purists will not like this UI. It has fully customized menu, settings, animations and themes. The UI did not create any issue during the casual usage of this device.
Display Overview
It comes with a 5 inch IPS LCD display with 540 x 960 pixel resolution. The display is one of the shortcomings of this device but it doesn't mean the display is bad. I personally liked the panel if compared to other panels of this resolution. Objects on the screen do not look pixelated or washed out.
Outdoor Visibility ( Max brightness )
Outdoor visibility is average, you can view the content on screen but the front glass restricts viewing due to excess shine under sunlight.
Display Clarity and Colors
Pixel density is 220 ppi, which is not very impressive but that does not mean you can see pixels with your naked eye. Inspite of lower resolution, the display is good in terms of colours, you cannot actually make out that this is a lower rsolution screen.
Call Quality
Voice was clearly audible on both the ends, call quality may differ according to the network.
Wifi Strength, Range
Wifi strength is good and we got -45 dbm as anything above -60 dbm is good so we have got good signal reception in terms of wifi.
Gaming Performance
We ran Mordern Combat 5 on this device and the lauch speed was fast, it didn't take much loading time. The gameplay was smooth and perfect. Inspite of just 1 GB RAM, this device handles games better than the expectations.
Game Lag
Yes, I noticed minute lags in some areas where there was too much action on the screen but it didn't spoil the feel of the game. Playing for very long time may increase the amount of lag.
Heating While Gaming
Yes, the Oppo Neo 7 did heat up a little, the area around the camera module got the hottest where the rest of the back was very normal. The heat was normal and did not annoy even after 30 minutes of gameplay.
Conclusion
If we look at the specifications on paper, OPPO Neo 7 does not impress with the offering at this price but let me tell you , this phone is very interesting when you use it. I am happy with the performance, camera and the UI features of the phone as it did not gave me a chance to complain in any of these areas. The display is a compromise and the does not compliment the overall beauty of the phone. If we look at the price tag, there are many other devices with better specs on paper, but this device surely has a charm about it. Stock Android lovers may not enjoy the UI experience but the shutterbugs will love the camera.