OnePlus, in an effort to increase the sales of its smartphones in India, have announced a new exchange program starting today and available till the end of this year.
Partnering with ReGlobe, OnePlus' new program allows a customer to trade in their existing smartphone in return for any OnePlus smartphone. Additionally, if you are interested in the OnePlus 2 or OnePlus X, and the exchange value (price to be paid in addition to handing over your smartphone) is above INR 5,000, you will also be given the OnePlus insurance complementary.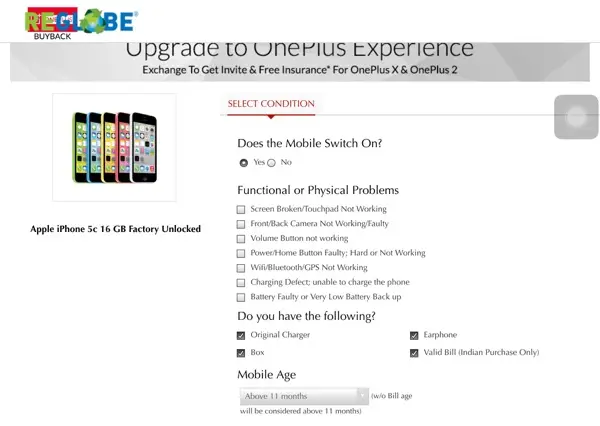 Two modes of exchange are made available to the customer, called 'Buy First, Sell Later Option' and 'Sell First, Buy Next Option' which pertain to buying yourself a new OnePlus device and selling your old smartphone. The invite system still exists.
To find out more, you can head over to OnePlus' blog and to check whether your device can be exchanged or apply for an exchange, you can visit ReGlobe's site.
A lucrative offer such as this one sure does seem enticing. We wouldn't be surprised if OnePlus saw a boost in sales due to this program. Again, if you'd want to swap your phone, make sure to do so soon since the offer expires on the 31st of December.