Mio Global, the brand credited with making the world's first heart rate monitor has forayed into India's fitness wearable segment and introduced three new wrist based heart monitors :- Mio Fuse, Mio Alpha 2 and Mio Link. These award winning technology products with cutting edge technology will be sold by Mio through an exclusive partnership with online retailer Amazon.
Commenting on the launch of the products CEO of Mio Global, said "We are very excited that our performance wearable products are now offered in India. India holds huge potential for Mio Global, as the country is moving towards a more health-conscious and fitness-focused society as a whole. We plan to be in India for the long term to continually bring our technology and products to the growing health and wellness market in India."
Talking about the partnership, Samir Kumar, Vice President, Amazon India said, "We are excited to bring Mio's full line of fitness wearable tech products for our customers in India. It has always been our endeavour to offer wide and unique selection to our customers in line with their evolving needs. With rising health awareness in India, customers across the country can now order Mio's heart rate monitors and watches exclusively on Amazon.in and have it delivered to their doorsteps fast and reliably."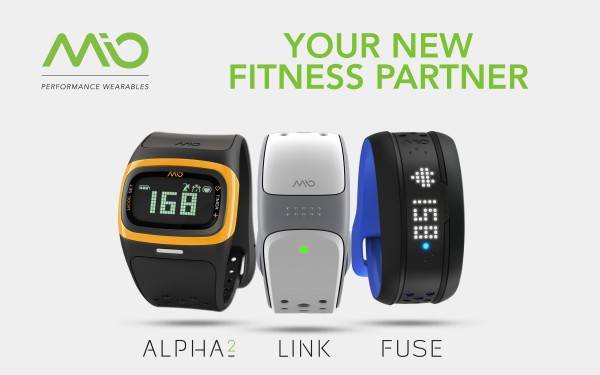 Mio Link carries a price tag of INR 6,599.
Mio Fuse carries a price tag of INR 11,499.
Mio Alpha 2 carries a price tag of INR 16,099.
These fitness wearables comes equipped with Heart Rate Monitor, Activity Tracker and doubles up as Sports Watch too. These gadgets can be connected to your Android or iOS smartphone via inbuilt Bluetooth 4.0 and displays your heart rate and other activity data on your smartphone. They can store 30 hours of work out data and 2 weeks of daily activity data. These fitness wearables are equipped with a 5-color LED to indicate different heart rate zones. They are water resistant up to 30 meters.