Power Banks have become a necessity for a lot of people out there these days. A lot of companies are coming up with their new power banks, offering multiple features in them. A company named "Skin4Gadgets", which was one of the first ones to launch custom skins for mobile devices in India has come up with a unique power bank of their own.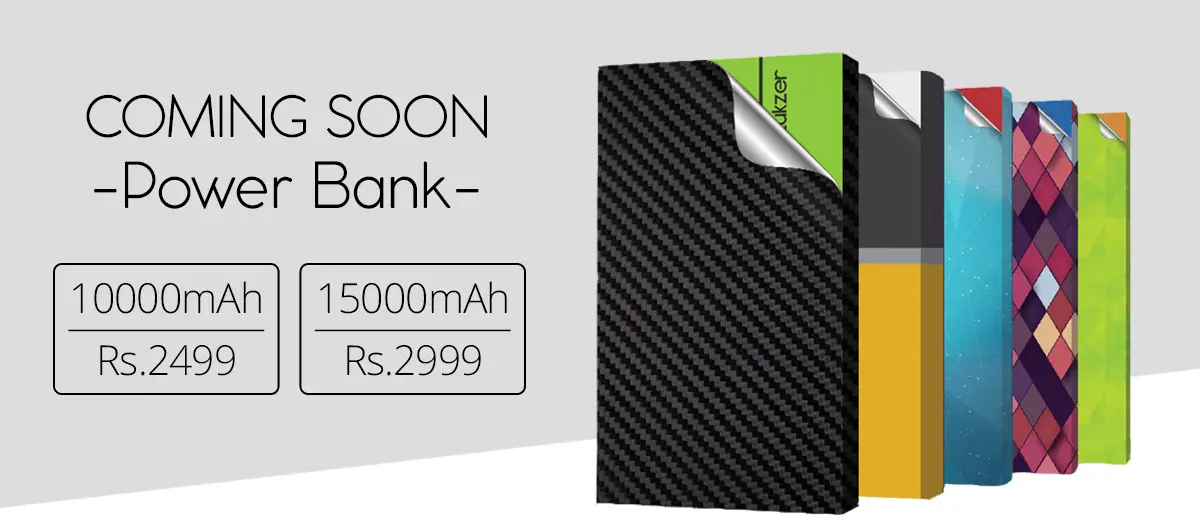 The unique feature that they offer for their power banks is that you get to choose the design of the power bank, which means you can customize your power bank as per your interest and need. You can put up your own picture, or any text on the power bank as you please.
The power bank from Skin4Gadgets will be available in two capacities, 10000mAh and 15000mAh both being user customizable by the customer. The power bank being offered is compatible with most mainstream smartphone and tablet brands. It also consists of an intelligent control chip and a professionally designed circuit that will provide multiple security protections for the device being charged with these power banks. Apart from that, its one-piece bracket design will assure the safety of the electric circuit and batteries, making it a safe and reliable power bank.
Pricing & Availability
The power banks are available in two capacities, 10000mAh and 15000mAh, and will cost INR 2499 and INR 2999 respectively. They will be sold exclusively on the Skins4Gadgets website itself starting Sunday, 20th December.
Features of the Power Bank
The power bank has a lot of features that make it pretty exciting. It features 2 USB ports, which allow you to charge 2 devices at the same time. The power bank is constructed using High Quality Li-Ion battery which will hold the charge for a long time. The best feature of the power bank has to be the Over-Discharge and Over-Charge protection that it provides using its intelligent chip. It also features Short-Circuit protection and High temperature protection, which will prolong the life of the power bank.
More about Skins4Gadgets
Skins4Gadgets is a Mumbai based organization that offers a wide range of customized Skin decals and cases for popular smartphones and laptops. They also offer skins for certain MP3 players and you can find more information about their product lineup on their website.