CES 2016 is about to commence and we can expect some of the best devices including smartphone, tablets and other consumer electronics to be showcased this year. Oppo, the Chinese smartphone maker has announced the plans to launch Photo Focused F Series of smartphone carrying a price tag in the mid-range segment. Oppo F1 will be the first of the series to come this some time later  January.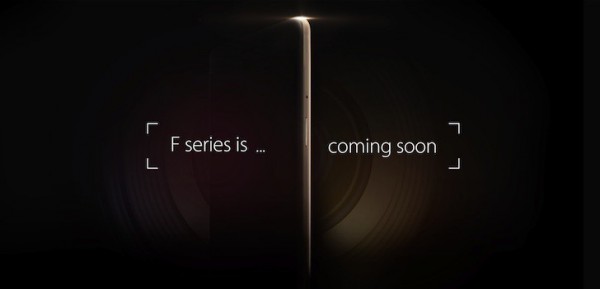 Oppo smartphones have always been praised for the excellent shooters they come equipped with and the amazingly astounding photography experience they offer. Now Oppo has decided to bring its shooting capabilities that are highlighting its flagship devices from past some time  to the mid-range segment so that users can experience the premium photo quality without burning a hole in their pockets.
It is a good news for those who like playing with camera and shoot videos from their smartphones and that too without spending too much. Oppo has picked the opportune moment to announce its camera centric F series. It appears that Oppo will be focusing on F series this year.
Oppo F1 is going to be the first smartphone of the F series that will debut sometime later this month. Exact specifications of the smartphone are unknown at the moment but we can expect the device to bring higher resolution cameras to deliver awesome shooting quality at affordable pries.
Mid-range segment today is marred by not so great cameras but Oppo is going to change that soon. We can expect an official announcement regarding Oppo F1 at the upcoming CES which is just some hours away. Stay tuned for the latest updates!