We are living in the era of a globalised world, that has made most of us travel to different parts of the globe, let it be for a vacation or work. Often at times in the back of our head, wonder if we had made the most of our journeys. Were we carrying the right equipment? Did we click the best of pictures to bring back home? Were we or are we ready for all the unknowns?
Tons of questions arise before you are planning a trip. Let us help you, guide you, with what we think are some great tech advancements that you can make use of while travelling.
Best Camera
Olympus Tough TG-3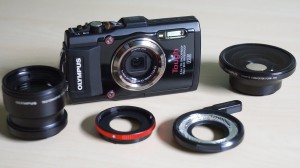 With wide range of rugged cameras out there our top recommendation list for the best camera for travelers in India hands down has to be the Olympus tough tg-3. This camera has a 16mp sensor with mechanical image stabilization, gps, interval shooting, automatic time-lapse, 1080p resolution, sports mode at 240 frames per second, instant Wi-Fi transfer of pictures to your phone and can withstand diving up to 15m/50ft of water and can handle a drop of 2m/7ft height without any hiccups. With these design specs we can assure the build quality to be absolutely superb and is made up of premium looking plastic. The camera lens has 4x optical zoom with 25-100mm range, the aperture is from 2.0 on the wide angle to 4.9 on the maximum zoom. the camera takes some serious dslr equivalent landscape, indoors, low light pictures and it has macro like no other camera on the market, we can focus on objects that is 1cm close to the lens, even with 4x zoom the same macro focus is possible.it is simple to use camera with a dial to shift various shooting modes and it also supports various conversion lenses that are as small as a bangle and can change lens type from wide angle to fisheye to tele converter lens
Price – approx. Rs.39, 000
Best 10000mah Power Bank
Romoss Polymos 10000mah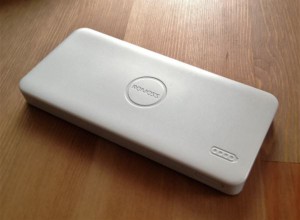 You can count on us and blame it on us when we say that we have been playing with battery banks in India by birth and we have no doubts in recommending you the Romoss Polymos battery bank.
Did you notice how confident we are? Well there's a reason and the reason is because 99% of the batteries in the Indian market are li-ion, however the romoss polymos is a li-poly battery. What that means is you get a better conversion rate of the charge it holds. What we mean to say is when you buy a li-ion battery for say 10000mah, you never get the complete 10000mah as around 25% to 40% energy is lost in the process of charging and discharging of the li-ion. Li-poly on the other hand is more efficient and gives around 85% to 90% of the total capacity. With li-poly you get a less heavy battery as there's no metal in the cells to hold the charge, these batteries can be given any shape and therefore are more pocket friendly compared to all the li-ions. The li-polys are less prone to accidental exploding and the batteries do not degrade even if you don't use them for a long period of time or use them in hot and extremely cold temperatures.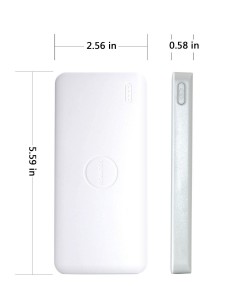 The romoss polymos is a thin, beautiful looking battery bank that has a 2.1amp port for faster charging and a regular 1amp port along with led indicators with  a sleeker design than rest and the conversion rate that remains the same even after 600 cycles. They have adapted a leading technology known as fit charge which lets the battery adjust the voltage according to your smartphone. with overcharge and over discharge proofing, short circuit protection this seems like the safest bet when buying a battery that wouldn't give up on you in any way.
Price – Rs.1, 200 – 1, 500 approx.
Best Portable Power Bank
Pebble Universal Pocket Charger 5600mAh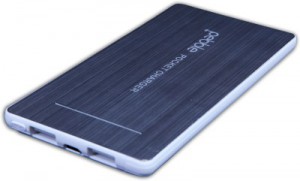 This is a sleek, pocket-friendly li-ion battery bank for people requiring a single charge while they just want to get through the day. Packing in 5600mah, this battery bank assures that you get a complete charge for all smartphones of today's age with even more juice left to it. Designed with Quick Charge Technology and two USB outputs (1amp and 2.1amp) it allows you to charge two devices at the same time while saving your precious time. It also has an in-built 4-Point LED Battery meter that tells you clearly about the charging status
Price – Rs.1, 050
Best Portable Bluetooth Earbuds
Jaybird X2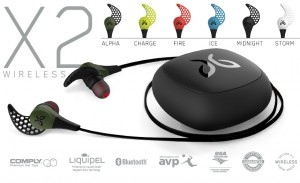 The X2's are Jaybird's top-of-the-line Bluetooth enabled wireless, sports, in-ear and noise-isolation headphones. Engineered to pair with up to 8 devices and survive the most diligent, epic workouts. The X2's come with three different-sized silicone buds, foam ear tips and three "wings" that are designed to create a comfortable, personalized fit while keeping the earphones securely in place during workouts. They have a battery life of up to 8 hours and there's simply no Bluetooth earbud that can compete with them for the quality of sound they provide unless it's a novelty earbud priced in lakhs. Call quality is crisp, and its Bluetooth range delivers industry standard performance, capable of being about 30 feet or so away from the host device without a single drop in signal. They have a lifetime warranty and they are very expensive in India for around 16k but if you can get them for around $150 in the American subcontinent.
Price – Rs.16, 000
Best travel luggage
FUGU Luggage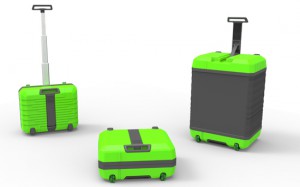 Everyone has a reason to travel, whether to visit family, tour the world or a business meeting. The travelers of today have no flexibility, we often face a dilemma whether to carry a cabin size suitcase or a luggage size. Often at times we end up carrying both and if we don't, we have to compromise on either. Fugu luggage solves that problem as it can be used as a check-in baggage as well as a carry on full size luggage when we return with more luggage.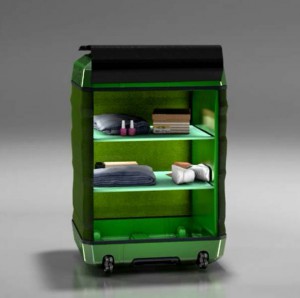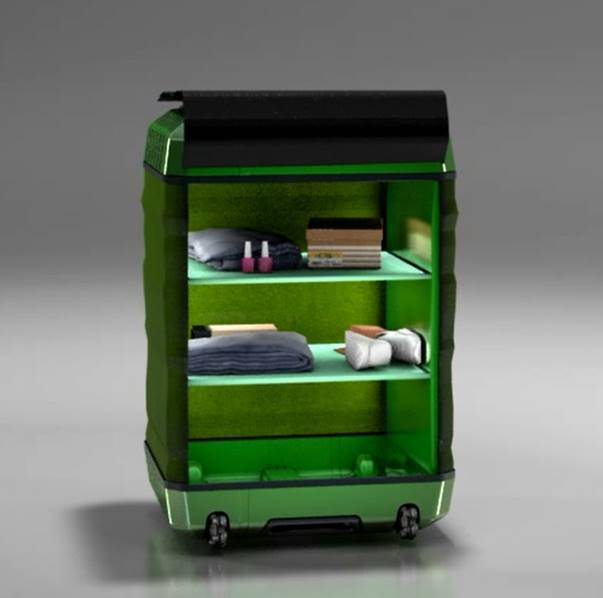 Fugu expands by inflating two lateral walls using a built-in electric pump and it has foldable shelves that organize your items like a personal closet. The suitcase is made up of high quality ABS plastic, omni wheels, shock absorbing walls and is also waterproof. It comes with a removable case for laptops and matches all of your travel needs with great productivity.
Price – $245 (Rs.16,400)
Best Bluetooth Speaker
JBL Flip 3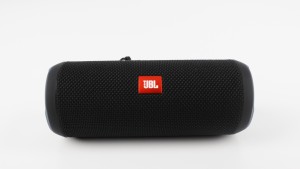 JBL Flip 3 is the next generation of portable Bluetooth speakers in the Flip series; it is a Bluetooth speaker that delivers surprisingly powerful, room-filling stereo sound. This ultra-compact speaker is powered by a 3000mAh rechargeable Li-ion battery that offers 10 hours of continuous, high-quality stereo audio playtime. It is made up of durable, splash-proof fabric materials that are available in 8 vibrant colors. Flip 3 also features a built-in noise and echo cancelling speakerphone for crystal clear conference calls, and JBL Connect technology that can wirelessly link multiple JBL Connect enabled speakers together to amplify the listening experience.
Price – Rs.8,000
Best Smartphone
Samsung Galaxy S6 Active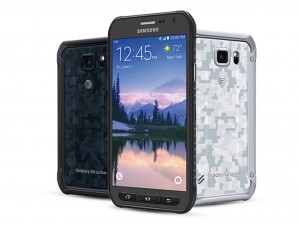 The best traveler's smartphone undoubtedly has to go to the Samsung Galaxy S6 Active for the sheer amount of ruggedness it offers. It basically is a militarized version of the Galaxy S6 with the same screen size, Exynos processor, 3Gb ram, 32Gb internal storage but with a bigger 3500mah battery and  is dustproof, shock- and water-resistant, and the rugged design boats of an IP68 rating (submersible up to 1.5 m of water for up to 30 minutes). It is currently not yet launched in India but whenever it does, I think am surely going to test it as a football on that shining, slippery airport floor.