QiKU is a fresh entrant which joins the other league of Chinese smartphone manufacturers like OnePlus and Xiaomi competing in India. It is a joint venture by Worldwide Internet Giant QIHU 360 and CoolPad. It was launched on 27th November in the Indian markets. The QiKU Q Terra boasts of the 64Bit Snapdragon 808 hexa-core chipset and is priced at INR 21,999 and if you manage to get the invite you can get it for INR 19,999 only. We decided to test the gaming performance and benchmarks of this device, here is our sum up of the results.
QiKU Q Terra Specifications
[table id=261 /]
QiKU Q Terra Unboxing
The Chinese OEM has left no chance to input the best of their creativity, and we could surely see it in the packing. The handset comes packed in a box that actually looks like a thick red book.
On the top of the box there is a QiKU branding along with the tag line 'The Game Changer'. Few specifications are mentioned on the back of the book and it can be opened just like a real book. You will find a few pages in the beginning detailing the key specs and features of the phone. Then you'll find the handset wrapped in a plastic cover, fixed in the middle of the book.
QiKU Q Terra Box Contents
Moving to the next page, we found a separate compartment below, which contains a 2-pin wall charger, a micro-USB cable, and a small box that has a SIM eject tool fixed on top. Inside this box, you'll find a translucent plastic back cover for the phone, a screen protector and an adapter for nano-SIM. This package does not contain a headset.
QiKU Q Terra Unboxing, Quick Review, First Impressions [Video]
Physical Overview
The QiKU Q Terra is very stylish and premium in terms of looks, it is made up of metal Magnesium and Aluminum and has a solid uni-body structure. Build quality is really good and you can feel it the moment you hold it in your hand. The 5.5 inch display makes the he handset bigger but it will rest perfectly in your palm, though it is not that easy to operate with single hand. Dimensions are 79.8 x over 154 x 8.50 (mm), which are pretty good for a phone like this.
The best thing about the design is the front which has ultra thin black bezels and curved edges on the sides. The body is surrounded by a coloured shiny silver border on the edges. 3.5 mm audio jack is on top, dual-SIM tray on the left side and primary mic, micro USB port and speaker vent is at the bottom.
QiKU Q Terra Photo Gallery
Gaming Performance
The gaming performance on this device is top notch without any doubt; it is as good as one can see on any powerful handset available in the market till now. We installed games like Asphalt 8, Modern Combat 5 and Overkill, all the games ran smoothly and the large display did an amazing job to make the gaming experience more remarkable.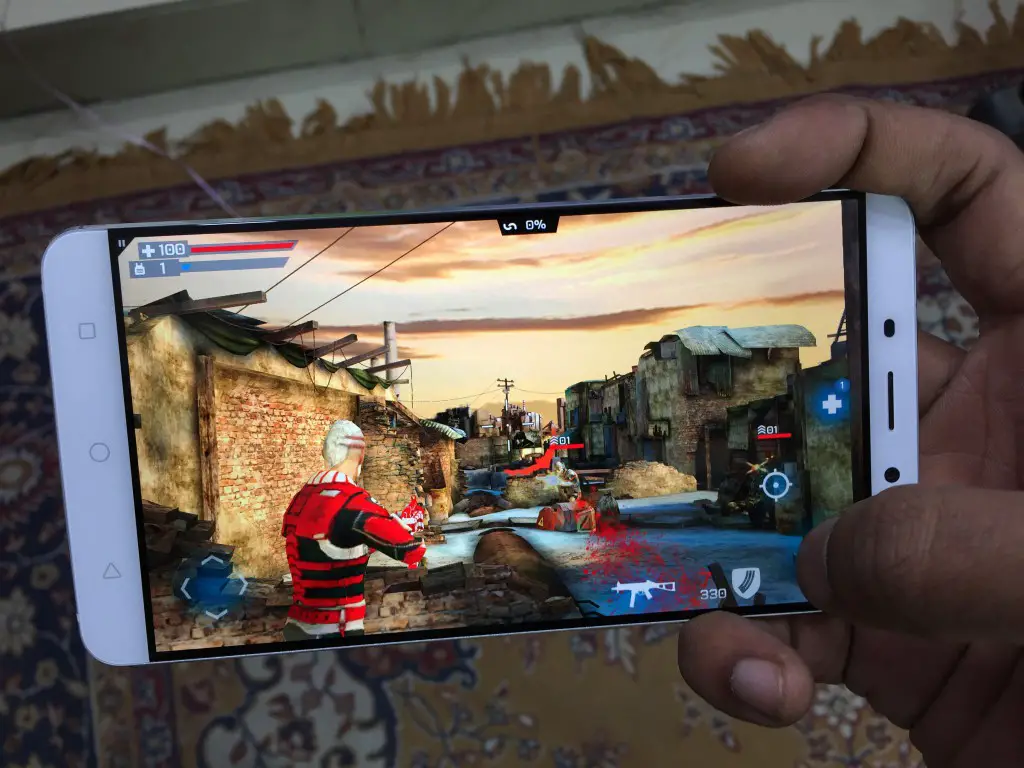 The Adreno 418 GPU does a great job in handling high end graphic games. We did not face any issue playing games with intense graphics and did not experience any considerable lag.
For those, wondering about the heating issues, there was no sign of abnormal heating either. You can say it turned 'warm' after prolonged aggressive usage, but it never got 'hot'.
[table id=307 /]
Day to Day Performance and Benchmark Scores
Performance is very buttery, glitch-free, and the 360 OS works really well. Handset does heat up while doing basic tasks like reading, texting, or web-browsing. During extensive gaming sessions the phone gets warm but does not show any lags and the battery temperature stays well under 45 degrees. This handset is comes with inbuilt aerospace heat dissipation system also uses Liquid cooling technology that reduces heating.
The benchmark scores of the QiKU Q Terra are: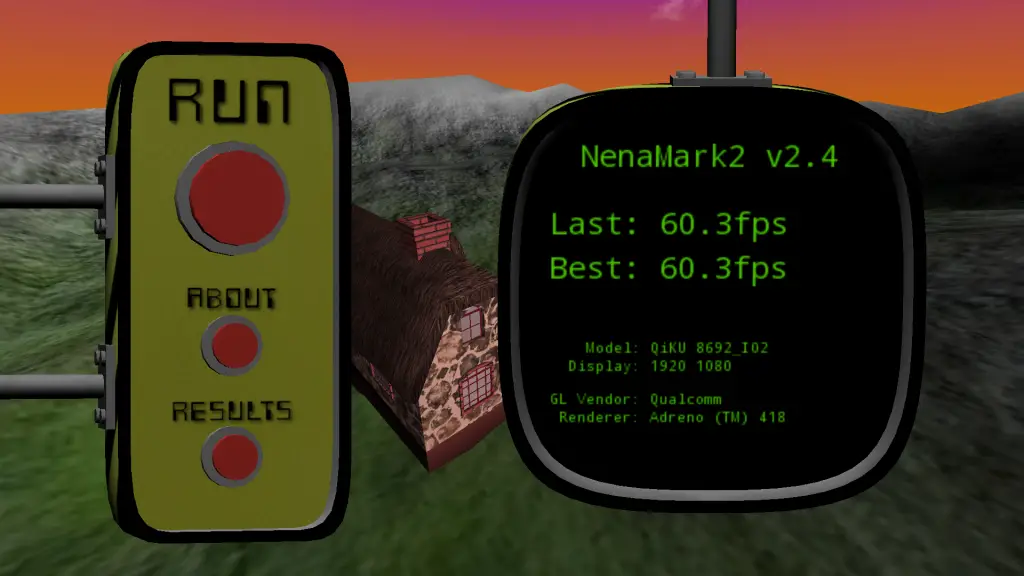 [table id=308 /]
Verdict
We are happy with the way QiKU Q Terra has performed.  The specs look great on paper and you can feel it while using this smartphone in day to day usage.  At this price point, the QiKU Q Terra has everything that we look for, in a flagship phone and it offers the same quality of performance in all the ways. The QiKU Q Terra gets a thumbs up from our side, we have no complains with the gaming performance of this device.