From last couple of years, we have seen a lot of Chinese OEMs trying to establish their market in India. The competition has been so intense that many of the brands are coming up with unbelievable specification and features at very affordable prices. A new Chinese smartphone brand trending these days is QiKU. It has entered India with its QiKU (pronounced Cheeku) Q Terra smartphone, it has powerpacked specs on paper and comes with a lot more tempting features at just INR 19,999.
We have been using this device since the day it was released, and in this review we will tell you our take on the new entrant.
QiKU Q Terra Full Specs
[table id=261 /]
QiKU Q Terra Full Review, Tips, Pros and Cons [Video]
What is Usage Review, Tests and Opinion?
This review is based on our quick tests and usage done with the phone, we try to push the device to its limits and find out the results which will matter if you plan to buy this phone. We hope this review helps you to get your queries answered about the device.
Box Contents
The box includes Handset, Charger, USB Cable, User Manual, Warranty Card and SIM ejecting PIN.
Performance
This device is powered by a Qualcomm Snapdragon 808 chipset with hexa-core 2 GHz processor, and comes with 3GB RAM in built. Q Terra is a a great device in terms of performance and handles almost all the tasks with an ease.
App Launch Speed
It takes almost no time to launch the apps, we could easily open or close apps quickly and did not face any lag in between.
Multitasking and RAM Management
Out of 3 GB RAM, 1.9 GB was free on the first boot, with this amount of RAM, that this phone can handle a dozen apps open in the background with ease. There are the occasional glitches, sometimes while opening the task manager, but that is more of an interface optimization issue.
Scrolling Speed
You can easily scroll through long web pages with a lot of text, images and videos. We did not face any lags in between the scrolling.
Heating
Heating is not an issue on this device as the company has opted to choose Snapdragon 808 instead of Snapdragon 810. Snapdragon 808 does not tend to have much of heating issues.
Benchmark Scores
[table id=308 /]
Camera
The performance of the dual 13 MP camera depends mostly on the amount of lighting, and how close you can get to the subject. It pulls out really rich and vibrant colours, it also offers a good amount of clarity and detailing.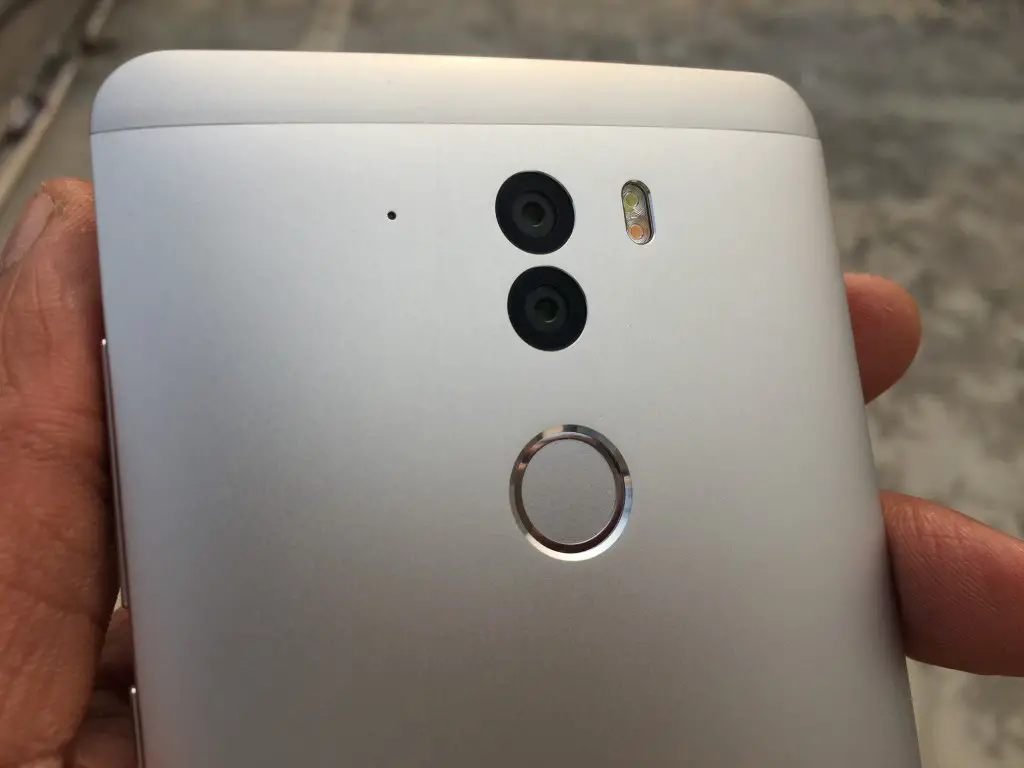 Camera UI
The Camera UI on this phone is good for two handed usage. The camera UI is easy to use and looks a lot like one used in iOS phones. You can slide to change the camera modes vertically and there are interesting filters also available. It offers interesting modes like HDR, Beauty, GIF image and Pano etc.
Day Light Photo Quality
In day light, the rear camera performs really well, autofocus speed is quick and it is pretty accurate. The details and colours look great in natural light. You can use it as a DSLR with the pro mode, it allows you to adjust the picture settings manually.
Low Light Photo Quality
Low light photos from this camera are decent looking at the price. The amount of light captured was sufficient for a clear picture. We cannot ignore the fact that most of the smartphone cameras suffer in low light situations, so does the Q Terra's camera. It still manages to do a fair job in compared to other cameras in this range.
Selfie Quality
Selfies are really impressive on this phone; it captures good details and colours in good lighting conditions as well as in low light.
QiKU Q TERRA Camera Samples
Video Quality
It can record video up to 4K resolution, and the quality of video is great. The camera pair performs really well and records crisp and clear videos.
Battery Performance
It packs in a 3,700-mAh non-removable battery. Battery backup is really good and you can easily expect 4-6 hours of continuous usage on a single charge.
Charging Time
It comes with fast charging capability, it is fully charged from 0-100 in 2 hours. You can get 2 hours of usage time with 5 minutes of charge.
Screen on Time
We recorded around 5-6 hours of screen on time during our usage.
Battery Drop Rate Table
[table id=306 /]
Looks and Design
Q Terra is a good looking device, it has a premium design and great build quality. It is made out of metal and looks very premium from the front and the back. The front is also very appealing, as it houses a bezel free display with the world's thinnest bezels on any smartphone. It has shiny chamfered edges on the sides which compliment the slightly curved display glass pretty well.
QiKU Q TERRA Photo Gallery
Quality of material
It has got premium metal on the back and a side, where the top and bottom part on the back is made up of body coloured plastic.  It is build using magnesium and aluminum metals. The build quality is really impressive and feels very sturdy and solid in hand.
Ergonomics
The display size is 6 inches, for which the Q TERRA weighs 185 grams, which is due to the heavy battery size and solid build. It measures 157.60 x 79.80 x 8.60, and 8.60 mm is not thick at all. Looking at the battery size, it is still very sleek and enhances the beauty of the design. The dimensions of the phone are very good, which is not easy for a 6 inch display phone. QiKU has adjusted the extra width and height by chopping off the bezels.
Display Clarity, Colors & Viewing Angles
The display size is 6 inch with full HD resolution (1080 x 1920 p) and pixel density of 386 ppi, and it is protected by a Gorilla Glass 3. The display looks appealing, the colours look vibrant and well saturated, blacks are deep blacks and the display looks very lively. Viewing angles are nice, though the colour temperature of the display is a bit on the colder side.
Outdoor Visibility (Max brightness)
Visibility in outdoors is good; you can easily use it under bright sun light.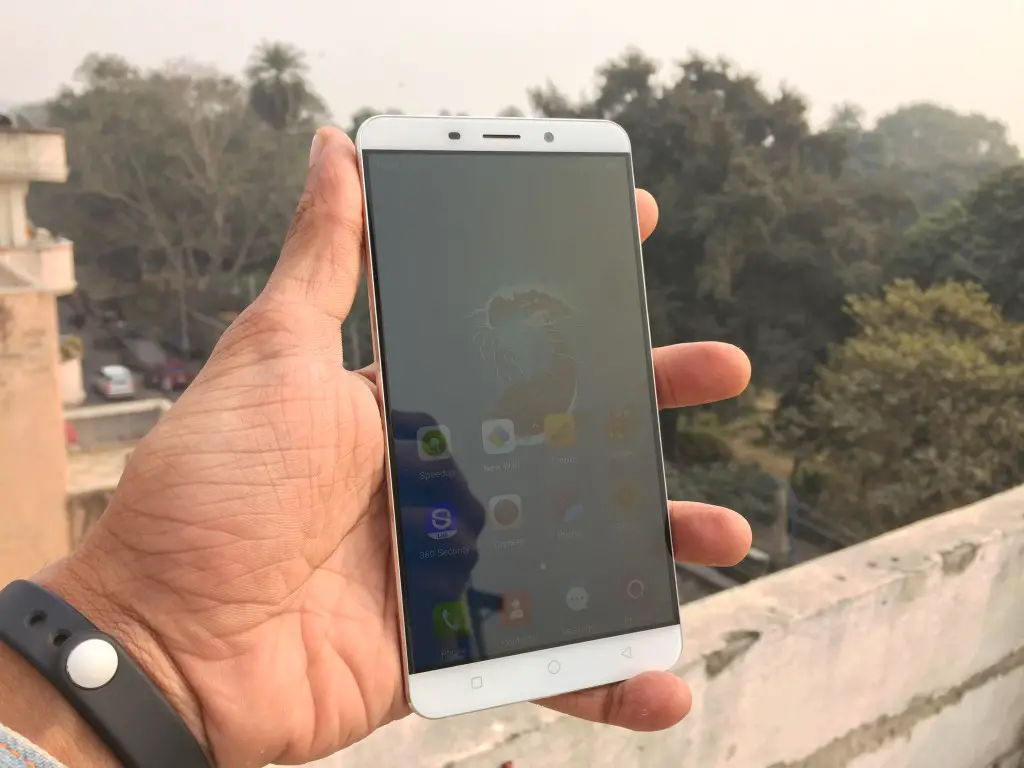 Custom User Interface
It runs on 360 OS based on Android 5.1 runs out of the box. This software comes with interesting features like freezer which is used to free unused apps, heat source tracer that can trace apps that are heating up the system and permission to control app behavior and many more additional apps to make the experience smarter. A lot of animations can also be seen in different areas, which look good but feels unpleasant in some parts.
It has no app drawer, the settings menu, icons, and notification panel looks totally skinned and looks totally different from the stock Android.
Sound Quality
The sound quality from the speaker is good; the audio output is loud and clear. The speaker is placed on the bottom of the phone.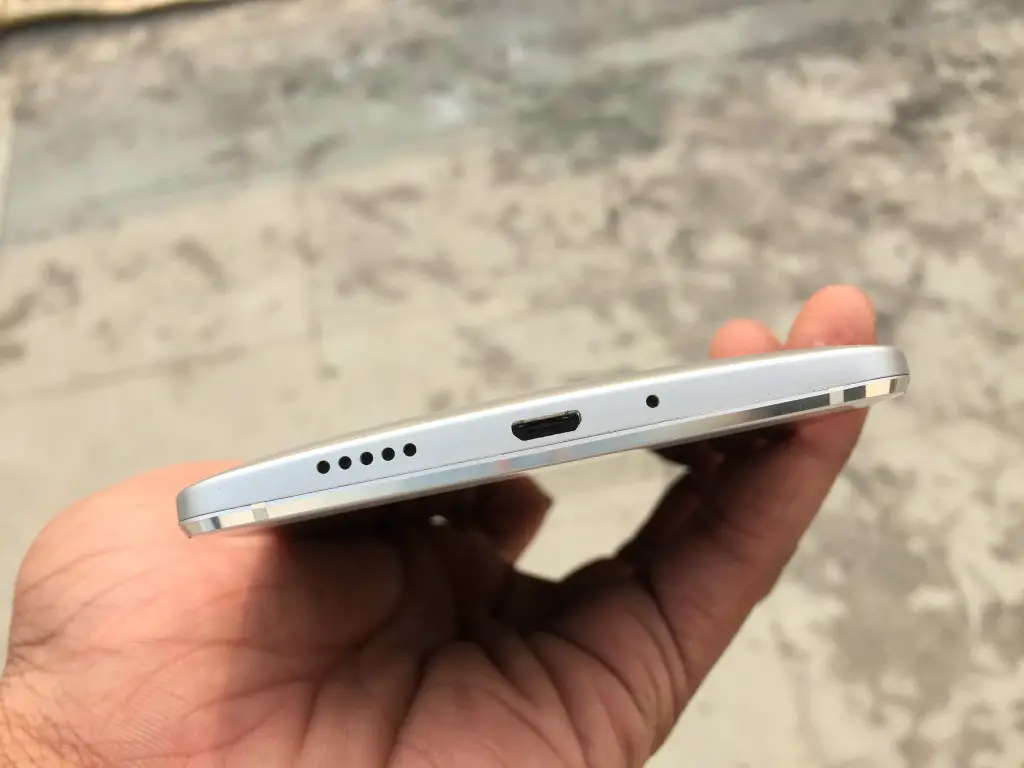 Call Quality
We are happy with the call quality of this phone, there was not issue with the voice and network.
Gaming Performance
QiKU Q Terra is a beast if the gaming is concerned. We rarely noticed any glitches and lags in between the game play. It is a great device for gamers and aggressive users, as the hardware inside the device is more than sufficient to run high end games in high resolution.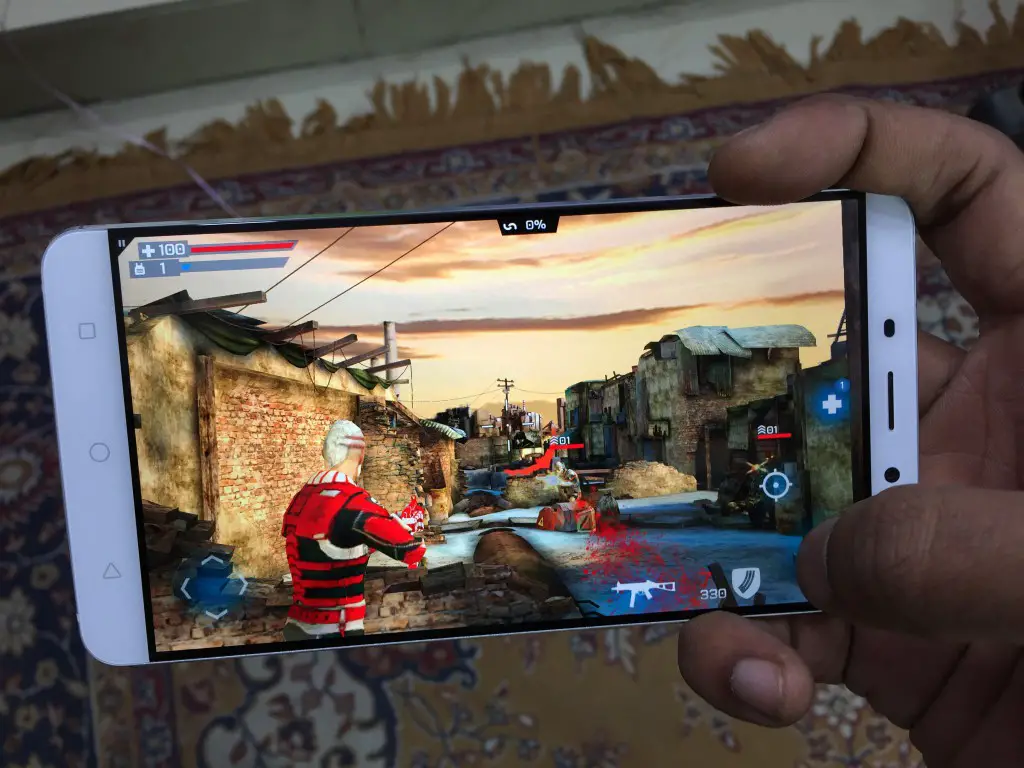 [table id=307 /]
Game Lag & Heating
We did not face any issues while gaming on this device. We installed Asphalt 8 and Dead Trigger 2 on this phone and we were not surprised to see the smoothness of the game-play. With the hardware it carries, we expect minimum lags and heating from this device. It did not get very warm while gaming and we could easily enjoy gaming for stretched sessions.
 [stbpro id="grey"]Also See: QiKU Q Terra Unboxing, Gaming and Benchmarks[/stbpro]
Conclusion
The Q Terra is an impressive mid-range Android phone, with specifications that are uncommon at this price point. We are not very happy with the 360 OS interface, but the smooth performance and overall experience makes up for it. Performance is great, camera quality is above average and battery backup is also pretty good. Overall, it is a good combination of solid hardware, smart software and premium design.