Microsoft announced the Microsoft Display Dock late last year, and even launched it in India last year itself. If you don't know what this is then let me tell you first. The Microsoft Display Dock is an attachment that you can use with the new Lumia 950 or the 950XL that allows you to convert your smartphone into a full blown desktop experience. You can attach peripherals to this dock, and then connect your phone using the USB type-C port with this.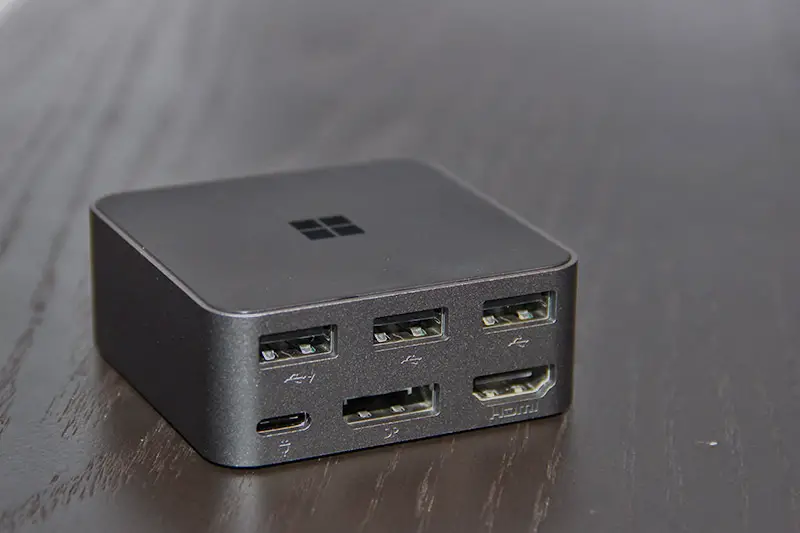 5 Good Features of Microsoft Display Dock Which I Liked [Video]
[Insert Video here]
The Microsoft Display Dock has a lot of great features, but the ones that outright made me happy are the ones listed below.
Connectivity Options
The Microsoft Display Dock offers a variety of connectivity options in a small package. It offers a USB Type – C port to connect to your Lumia phone, and on the other side provides ports to connect your peripherals. It provides a DisplayPort, an HDMI port, 3 USB 2.0 ports and another USB type-C to provide power to the dock.
Great Build Quality & Design
The Display Dock is built like a tank! The build quality and the finish on this product is amazing. Even the compact design that this device features brings out a wow factor from it. When you pick up the dock, it feels really sturdy and well built in the hand, though that is not the way you are actually going to use it.
Fast Data Transfer Speed on USB 2.0
Even though the Display Dock features USB 2.0 instead of the much faster USB 3.0, the dock is able to provide better transfer speeds than an average USB 2.0 port. This is something that is great about this device. Though having USB 3.0 would have been much better, but you don't miss them that much with this USB 2.0.
Zero performance lag
The Display Dock makes use of the complete power that you have on the Lumia 950 or the 950XL to make sure that you get zero performance lag when using the device in a desktop mode. The usage feels snappy and quick when using the phone for usual tasks like Word processing, Internet Browsing and emails.
Full Computing Experience
The Display Dock is one of its type that gives you the ability to have a full computer experience by just using your smartphone that you're carrying with you always. This should be by far the best feature that the Display dock possesses, even though this was the basic thing for which it was designed.
Conclusion
The Microsoft Display Dock is an accessory that everyone needs to get if you are buying a Lumia 950 or the 950XL. The dock definitely enhances the experience of using such a device. Having a powerful computer in your pocket is something that's amazing.