The e-commerce boom in India continues to expand, with new websites coming up and the existing ones expanding their businesses. With increasing competition, e-tailers (short for e-retailers) have been looking at different avenues to attract and retain customers. In this vein, a report has been published that says e-tailers are now going to deliver orders at select Delhi metro stations.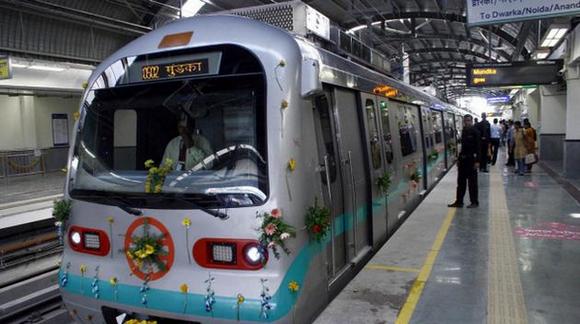 Companies like Flipkart and Amazon have already been offering the option to select delivery points for some time now, so this new report does not come as a surprise. That being said, you should note that the report does not mention any particular e-tailer.
One of the Delhi Metro Rail Corporation officers was quoted as saying:
"This is a move to provide last mile delivery option to the customers of e-tailers which will act as a revenue generation model for DMRC as we are providing the space for setting up these kiosks,"
According to the DMRC officer, e-tailers will offer their delivery options at some major Delhi metro stations. Among those, Huda City Centre, MG Road, GTB Nagar, Rajiv Chowk, Nehru Place, Dwarka Sector 9, Noida Sector 18, Vaishali, Laxmi Nagar and Kashmere Gate are going to be serviced.
The aforementioned stations will house "Automated Parcel Delivery Terminals". These terminals will offer you all the regular payment options – Cash on Delivery in addition to debit or credit card payments.
The way this will work is when you finalize your purchase online, you'll be given an option to select any nearby DMRC station. Upon the confirmation of order, the e-commerce site will send a single-use One-time-password (OTP) on your registered mobile number, in addition to an email on your registered email address. At the time of pickup, you will have to quote this OTP which will be verified by the staff at the Parcel delivery terminals/kiosks.
Finer details are not known yet, but reports suggest that this service will go live in February.