Facebook, the social media giant, continuously runs several experiments and tests when it comes to new features. The company has been testing desktop notifications over the last few weeks, notifying users about new activity on Facebook without having to open the website. Leveraging Chrome's new notification center, Facebook notifies users about mentions or likes as long as you are logged into the social network.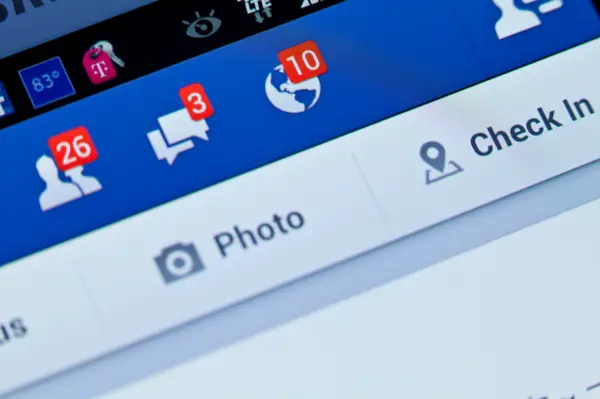 I am not too active on Facebook – Twitter is what I prefer. Still, I keep checking the site every now and then. Over the course of the last few weeks, I have been noticing that my Facebook notifications kept popping up on the right hand side corner of Chrome. Since I don't open Facebook often, it took me a while to realize it's a new feature. For a while I kept hunting for the problem thinking it's something that Google has added to Chrome. It got annoying and I switched to other browsers for a while.
It's A Feature, Not A Bug
As it turns out, it's a Facebook feature. If you are inundated with annoying Facebook notifications on your computer, the browser is not at fault here. Your computer has not been hacked either. It's just Facebook rolling out its new notifications feature in stages. While some users have had it for a while, the feature has gone live across the network only a few days back. As such, the number of users reporting issues with the browser has gone up.
If you are on Facebook, you would know that the service keeps sending out random notifications to make sure you are active on the website. It can get annoying and sometimes, it does feel like cheating. Instead of having to opt-in to receive notifications, you are signed up for almost every possible notification. While Facebook does provide you an option to disable almost all notifications, it's nothing more than a favour considering that you have to manually turn them off.
Disable Facebook Chrome Desktop Notifications
There are more than one ways to disable Facebook desktop notifications in the Google Chrome browser.
The Facebook way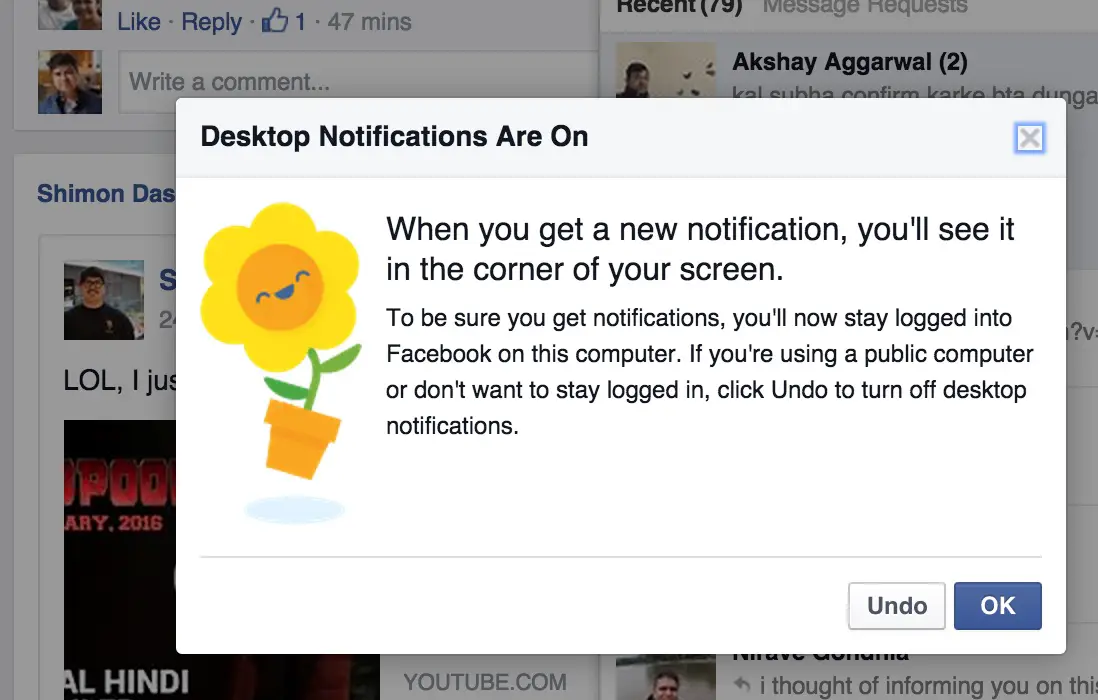 When you first sign in to Facebook, notifications are enabled by default. This may be a very annoying practise, but Facebook gives you an option to Undo it. This is a very simple process and perhaps the easiest one. However, here you rely on Facebook instead of your browser.
Disable notifications in the address bar
There is another way to block Facebook notifications on your computer. It's extremely easy, too.
All you have to do is click on the green padlock in the address bar – where the site URL is entered – https://facebook.com/. Modern browsers let you disable/enable notifications right from here. Using this, you can disable Facebook desktop notifications completely.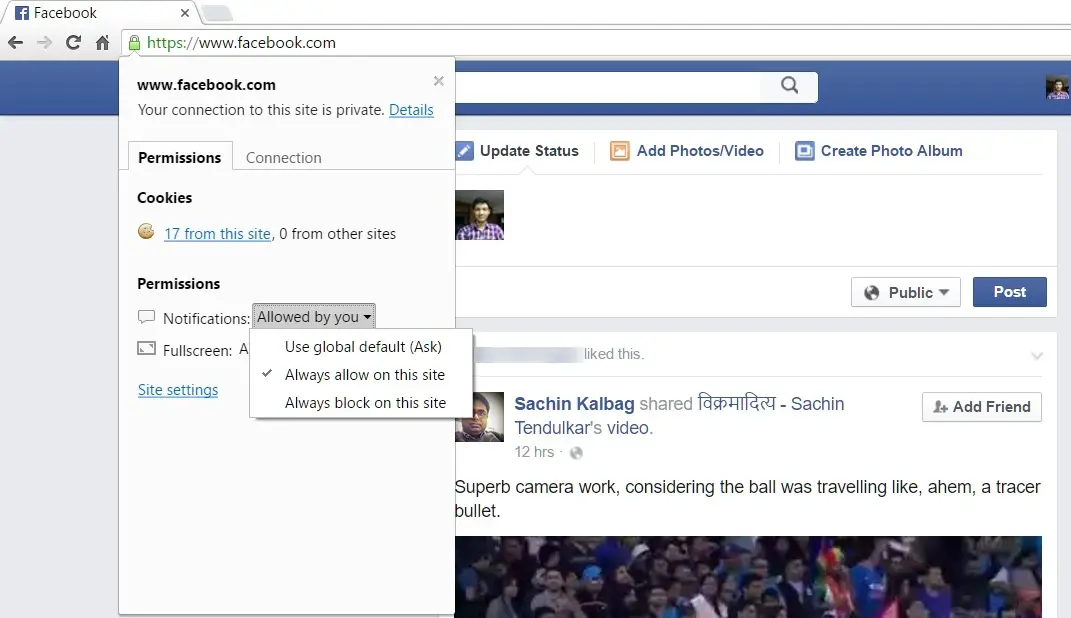 When you click on the green padlock, a box pops up showing you the different permissions that Facebook is requesting. One of them is related to Notifications. Click on the "Allowed by you" text and a selection box shows up with different options. Select "Always block on this site" and reload the page. Your Facebook notifications trouble will be gone now.
We hope this helps you to disable Facebook notifications completely. If you still have any issues, be sure to leave a comment below describing it. We'll be glad to assist you.