Have you ever had that feeling when you think that you've lost your smartphone and you start looking for it frantically? Well, no more! There is a gadget out there that will help you with your smartphone security. It will notify you that your phone is missing and you can then take care of that at that moment itself.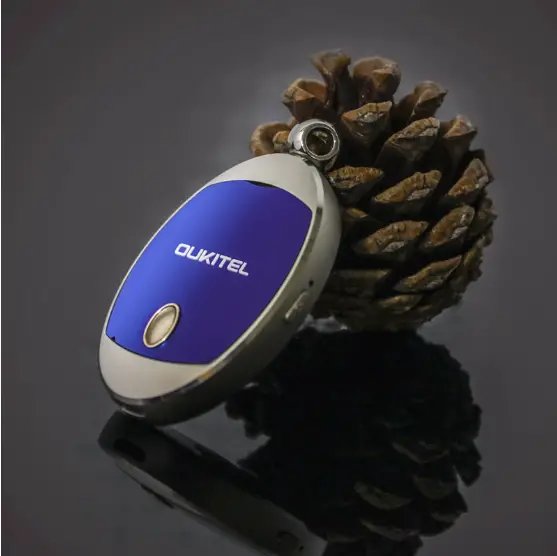 The Oukitel A8 is a smart anti-theft keychain from Oukitel, which pairs with your smartphone or tablet via Bluetooth, and as soon as your phone is more than 5 meters away from you, it will notify you by sounding an alarm on your keychain. The Keychain form of the Oukitel A8 makes it easy to carry around in your pocket, and keep your smartphone and tablet safe.
According to a research, 1 out of 10 smartphone owners are victims of smartphone theft these days, and in this world of increasing theft, it is better to be safe than sorry. When your smartphone is stolen, you'll jeopardize all your personal information including your bank accounts, emails, and pictures, along with your social media accounts.
To prevent from such a thing from happening, it is good to be safe and use some sort of protection for anti-theft on your smartphone. A passcode is the first thing that you should add on your smartphone to protect all your data on the phone. Apart from that, getting something like the Oukitel A8 is another thing that you can do.
The Oukitel A8 has a few other features as well. It lets you control your phone's music using the buttons on the keychain, and also works as a selfie remote to let you take a lot of pictures, without having to touch your phone. Just press the button on the Oukitel A8, and it will take a picture for you when your camera is open on the smartphone.
The best part about the Oukitel A8 is that it is compatible with both Android and iOS and supports both smartphones and tablets on either platform.
Conclusion
Though we don't know the pricing and availability of this device yet, but this seems like an interesting device that will add an additional layer of security to your smartphone. We will definitely get our hands on one of these, and let you know in the future how well it works.