Power Bank is a lifeline these days. With modern smartphones become more powerful with every new launch, the power consumption has increased considerably as well. Companies keep adding new features like Moto Display or Samsung Galaxy S6 Edge's curved display that is powered on all the time, taking a toll on the battery. Other features like Face Unlock, Double Tap to Wake etc also consume power even when you are not using the phone. The bottomline is that we need more power than ever before.
However, that is something that many companies don't concentrate on. Instead of adding beefier batteries or innovating on the battery front, we keep seeing slimmer smartphones than ever before. It's a part of a new race that has caught the fancy of major companies like Apple, Samsung etc. Battery woes can be especially annoying when you are travelling, as access to a power outlet becomes a bit difficult in such situations. Thanks to power banks, you don't have to worry that much.
What Is A Power Bank
Before we get started with our power bank tips, some of you may be confused about what a power bank actually is. Is it an endless supply of power for your smartphone? No, we're not there yet!
Jokes aside, a power bank is just a power storage device. It's a set of batteries that can be recharged for hundreds and hundreds of times. A power bank can have anything from 1 battery to as many as 6-8 batteries. Actually, the maximum is limited only by the manufacturer's abilities. Regardless, all you need to know is that you can now carry power to charge your smartphone multiple times. When your smartphone's battery is charged, you can put replenish the power bank's batteries.
Important Power Bank Buying Tips
I have been a power bank user for at least a couple of years now. After my smartphone, my power bank is my next best friend. No really. With phones becoming such an integral part of our lives, it becomes more important than ever to keep them charged all the time. While my first power bank was nothing but a major disappointment, I ended up researching on the subject. From my learnings, here are the most important power bank buying tips.
Power Bank Capacity
This is the most important aspect of buying a power bank. Leave the quality, price and other aspects aside, you will have to first determine what is the capacity you are looking for.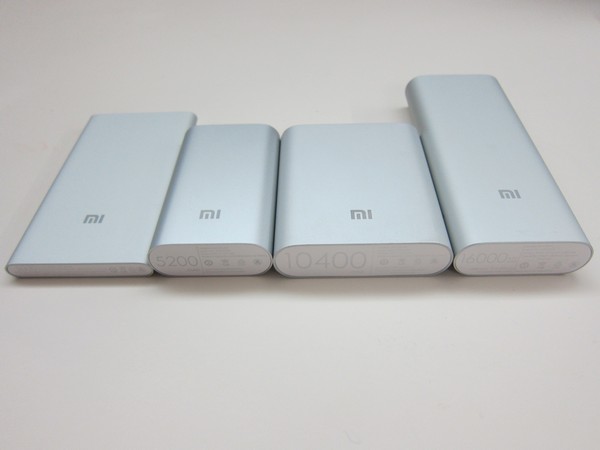 For starters, check the capacity of your smartphone's battery. If you're looking for a power bank that will be used by you primarily, you can consider your phone's battery size, and perhaps multiply it by at least two in most cases, or three generally. This means that you will want a power bank that can charge your smartphone at least twice or thrice.
For example, I use a Xiaomi Mi 10,400 mAh power bank primarily, to charge my Nexus 5's 2,300 mAh battery. This power bank can charge my phone full thrice, and half the battery once. At the end of the day, I get around 3.5 charges with some power still left in the power bank. This should give you an idea about determining the capacity of your power bank.
As a rule of thumb, always consider some additional power that you won't use to charge your phone. It's never a good idea to drain out any battery completely as it affects the life of the battery.
USB Ports and Power Output

My primary power bank comes with a single USB Out port with a 2A output. This means that I can charge any one device at a time. However, my backup power bank comes with two 2A ports. Both the power banks will let me use the fast charging feature in modern smartphones, so this is something you will want to keep in mind. Your USB cable as well as the power bank need to be compatible with 2A for your phones to charge fast.
Now, some times people have asked me how many ports should they look for in a power bank. Again, this depends on your usage. My primary power bank has one port and it is enough for my usage. Even though my backup power bank has two ports, I have ended up using only one most of the times.
If you have only one phone, and only you will be using the power bank generally, a single 2A USB port will be enough. However, if you have multiple users or phones to charge, go for a power bank with at least one 2A port and one 1.2A port. If you get a power bank with two 2A ports, you can still go for it.
Portability
The third important consideration while buying a power bank is portability. While additional power is great, you will want to be comfortable carrying it around. Your power bank should be pocketable while having enough capacity.
Portability is also the reason I went for a smaller capacity power bank. My backup power bank, while offering 60% more capacity, is not something I can carry around in my trousers. Make sure you don't buy a power bank that is difficult to carry around.
Quality
Another major consideration while buying a power bank is quality. Quality is always essential, but when it comes to cables, chargers, batteries and power banks, it is extremely important to go for reputable/high quality options. Sure, you may end up paying a bit more. But this will help you avoid damage to your phone or other gadgets you are going to charge.
You can compromise on the price, but never compromise on quality.
Power Bank Recommendations
I wasn't actually going to recommend any brand or power bank here, but seeing as it can get a little vague, I'm going to list some of my favourite ones.
Xiaomi Mi Power Bank – Comes in 5,000 mAh, 5,200 mAh, 10,400 mAh and 16,000 mAh capacities. Currently out of stock on all Indian retailers' sites, but keep an eye out for them. High on quality, low on price.
Ambrane – Tons of options. Great quality, prices have finally fallen to sensible levels now.
Sony – Another favourite brand of power banks, Sony's products can be a little costly (mainly due to the brand), but the quality is top notch.
Portronics – Another known brand when it comes to power banks.
Asus – Trustworthy, but a little costly.
Do you still have any doubts about power banks? Please let us know in the comments below.