Xiaomi launched the very popular Mi 5000 mAh Power Bank almost a year ago, and it has successfully managed to keep the stocks running since then. Mi power banks are known for their appealing price and quality of performance and the USP of this power bank are its slim design and intelligent features. Xiaomi has been making heavier battery banks as well but this one is for those who need an extra bit of convenience, it is just 9.9 mm thin, which is a lot thinner than the most of 5000mAh power banks.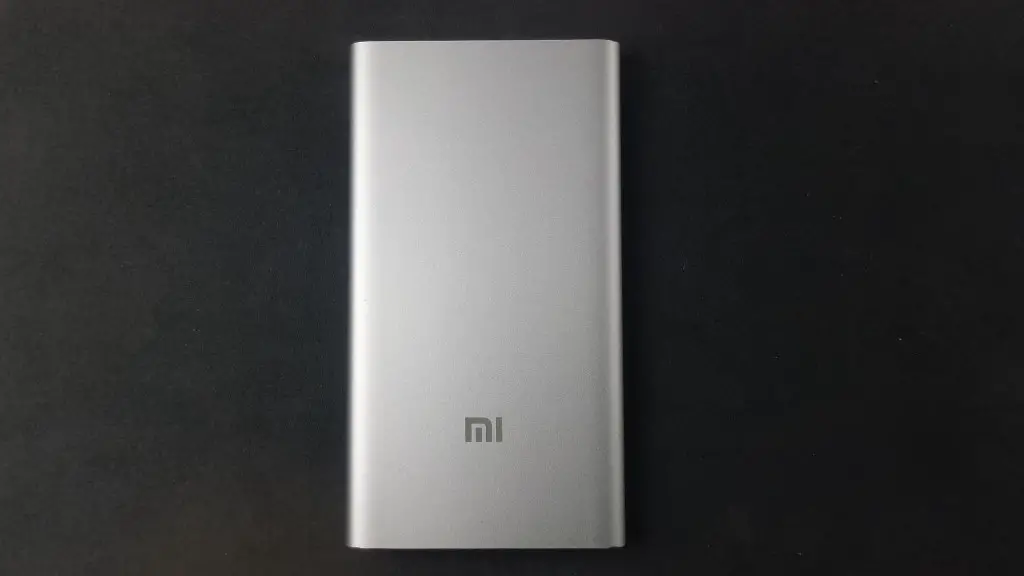 I have been using it for more than 5 months, and I am really happy with the performance and durability of this power bank. To know how well the Mi does 5000mAh perform, read this review and let me know your feedbacks in the comment section below.
Mi 5000mAh Power Bank Design
As already said, one of the main highlights of this power bank is its thickness. It is not just thin; it also has a solid construction which can bear up to 50 kg of weight as claimed by Xiaomi. This makes it obvious that the durability is not compromised to make it slimmer. It slips easily inside your pocket, it is so easy to carry that sometimes you forget there is a battery bank in your pocket or bag.
The material used on the body feels very solid and looks stylish too. It is made from a single piece of aluminum with a matte silver finish, and it is resistant to fading, wear, and corrosion. The round edges make it easier to adjust inside the pockets or to hold it in your hands.
The front has the Mi branding at the lower- mid area, and if you flip it to the other side, you'll see a mi.com link printed on the bottom.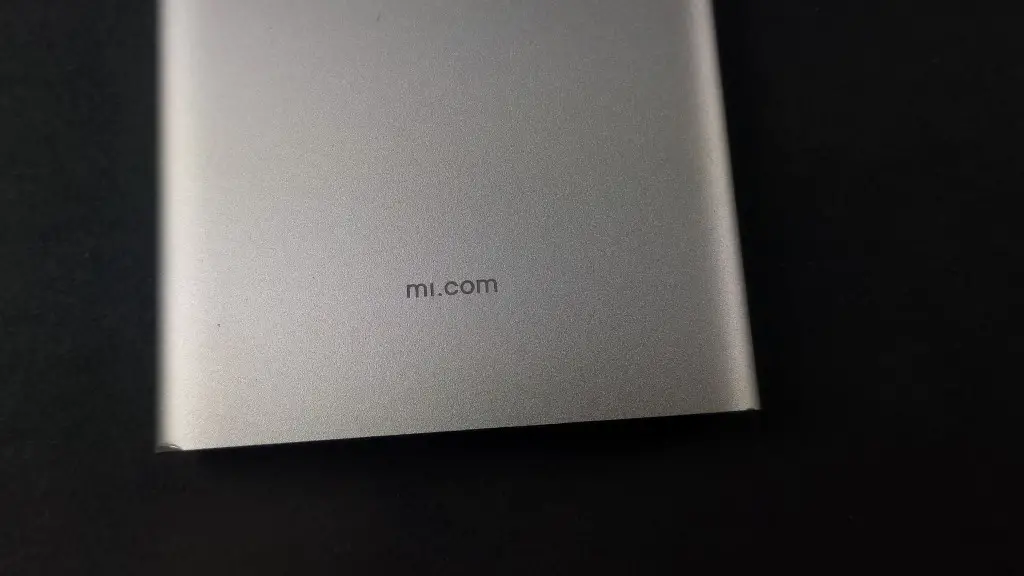 On the top, you'll find a micro USB port and a full-size USB port which are use to connect the power bank to the power source for charging and for charging smartphones or other devices. There is a power button that is used to turn on charging and resetting the power bank. There are 4 white LED dots in between the micro USB port and the power button, which light up to show the battery level and charging indication.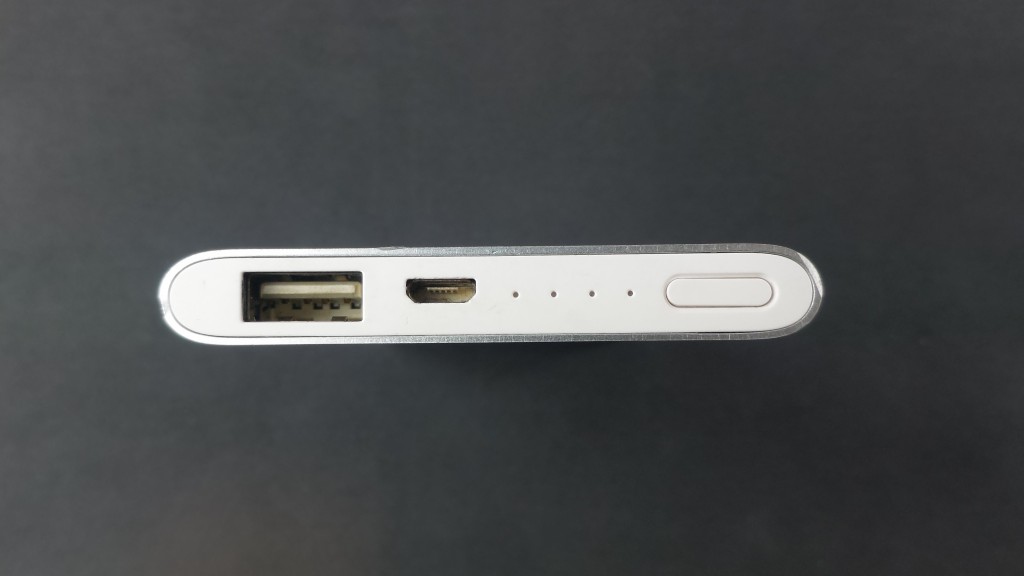 All the power input output details and the necessary information about the Mi power bank are printed at the bottom.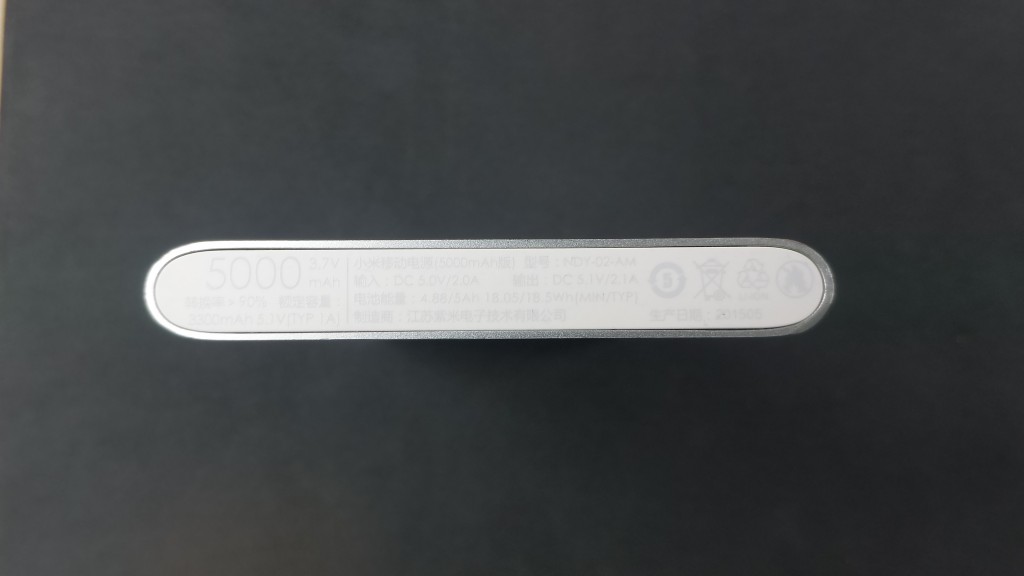 Mi 5000mAh Power Bank Photos
Mi 5000mAh Power Bank Hardware
The Mi 5000mAh power bank from Xiaomi has an ATL/Lishen lithium-ion polymer battery cells packed inside. The circuits are protected by nine layers built by Texas instruments which improve the efficiency and protect it from issues like short-circuit, output over-current and Input/output over voltage.
It has a 2A rated USB charging port, which is higher than its predecessor which had 1.5A current rating. This means, you can easily fast charge your smartphones, cameras or other gizmos which support fast charging. It also supports bypass charging, which means that the power bank can charge other devices while being charged simultaneously.
Charging time and Performance
It takes around 2.5-3 hours to get fully charged using a usual USB cable. I have given the time difference of 30 minutes in full charge depending on the distinct cables, because USB cable plays an important role in total charging time.
I must clear it out that when we charge our smartphones using the battery bank, there is always a loss of power in the battery bank due to resistance. In simple words, none of the latest power banks are able able to transfer 100% of their actual capacity. Xiaomi claims 93% of conversion rate for this power bank, which means 5000mAh x 3.7V/5V x 93/100 = 3441mAh.
During my test I charged my iPhone 6 with 1810 mAh capacity, and according to my calculations you can charge it (3441/1810) 1.9 times if you fully discharge your phone and start charging. In real time testing, I was easily getting around 1.8 times of charge which is quite close to what Xiaomi claims about it.
Verdict
After using the Mi 5000mAh power bank for almost 6 months, I am really impressed with the overall performance. One of the best qualities of this power bank is the design and material of used to build it, it makes it more portable and sturdy. The charging speed of the output port is really fast, which shows that nothing important has been compromised to make it slimmer. I would recommend this power bank for its portability, safety and quality.