Honor Holly 2 Plus is the latest offering from Honor under its budget segment smartphones. It was launched with the much awaited Honor 5x and both the smartphones grabbed a lot of attention from the fans. Holly 2 Plus looks like a good handset on paper and comes at a price of INR 8,499. We have been testing this phone since a week now and this is what we concluded after 7 days of continuous usage in real life.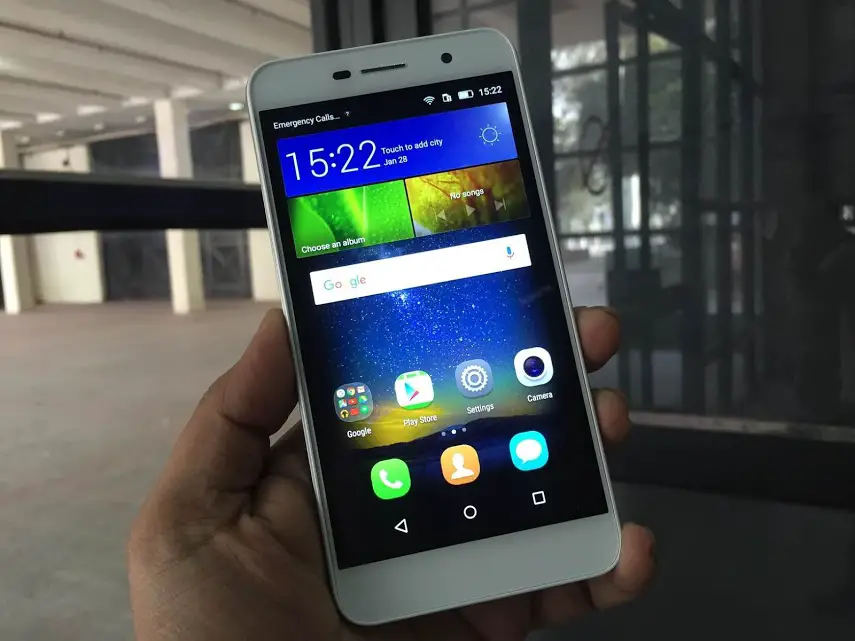 Honor Holly 2 Plus Full Specs
[table id=337 /]
Honor Holly 2 Plus Review [Video]
What are Usage Review, Tests and Opinion?
This review is based on our quick tests and usage done with the phone, we try to push the device to its limits and find out the results which will matter if you plan to buy this phone. We hope this review helps you to get your queries answered about the device.
Performance
Holly 2 Plus is about standard for budget smartphones. The 1.3 GHz quad-core Mediatek MT6735P processor with 2 GB RAM can multitask without a problem, and it is good for basic tasks like chatting, surfing, listening to music and watching movies etc.
App Launch Speed
App launch speed is quick; apps like Whatsapp, Facebook, and Google Maps were launched immediately after the tap.
Multitasking and RAM Management
Out of 2 GB RAM, 1 GB was free on the first boot. With 2 GB of RAM, it was easily handling almost all the tasks. We could use multiple apps in background and we did not notice any unusual issues during our usage.
Scrolling Speed
Scrolling speed is good but we did notice some glitches while scrolling through the heavy WebPages. Transition was not very smooth while browsing through the photo gallery as well.
Heating
This device gets did not get unusually hot during our testing. Continuous gaming may heat it up a bit but it was not unbearable due to the plastic body.
Benchmark Scores
[table id=353 /]
Camera
The primary camera on the device is a 13-megapixel shooter, with an aperture of f/2.0. The secondary camera on the device is a 5-megapixel shooter.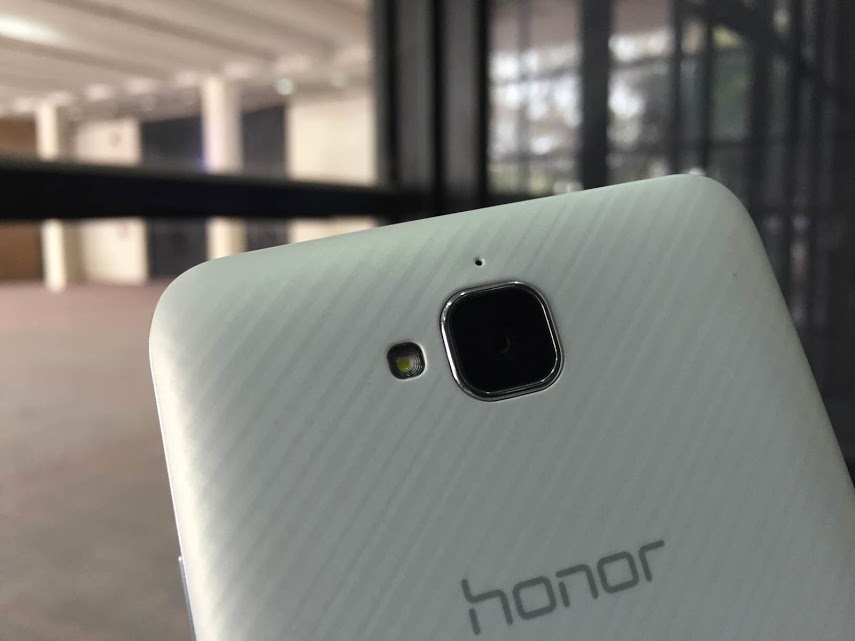 Camera UI
The Camera UI on this phone is pretty easy to use and looks a lot like iOS camera app. If you hold the handset in landscape dimension, the shutter button, filters and gallery option will be on your right thumb, and flash toggle, front/rear toggle, and shooting modes are on the left. You can swipe through the screens to left and right to switch from photo mode to video mode and beauty mode.
Day Light Photo Quality
The rear camera performs pretty well in day light, the shutter speed was quick, image processing was done fast and details were also impressive. The only thing that can be improved is the stabilization and colour saturation.
Low Light Photo Quality
Like every other budget smartphone camera, this 13 MP sensor is not the one you will prefer for dim-light photography. It performs fair in artificial lights, but when the conditions are a bit darker, there were visible grains, slow shutter and lack of details.
Selfie Quality
The front camera also performed impressive in day light, the details were crisp and clear and the colours were also nicely produced. Surprisingly, we were able to capture great selfies even when the camera was faced against sunlight and that is pretty impressive.
Honor Holly 2 Plus Camera Samples
Video Quality
It can record video up to 720p resolution, and the video quality from both the camera in day light was really impressive.
Battery Performance
It packs in a 4,000-mAh non-removable battery, which is among the juiciest of the smartphone batteries in its range. It is capable enough to last for more than 2 days with single charge. It also supports reverse charging, which can charge other devices using USB OTG.
Charging Time
It takes around 3-3.5 hours to recharge the battery from 0-100%.
Screen on Time
7-8 hours of screen on time was noticed during our usage.
Battery Drop Rate Table
 [table id=347 /]
Looks and Design
Holly 2 Plus is not among the premium offerings from the company, so expecting a lot from the looks is not something wise. It is a 5 inch display phone with a massive battery packed inside, which puts some extra amount of bulk to the body. To add a bit of style to the design, the company has used a nice looking gradient graphics around the screen. The back also has a criss-cross textured cover with curved sides.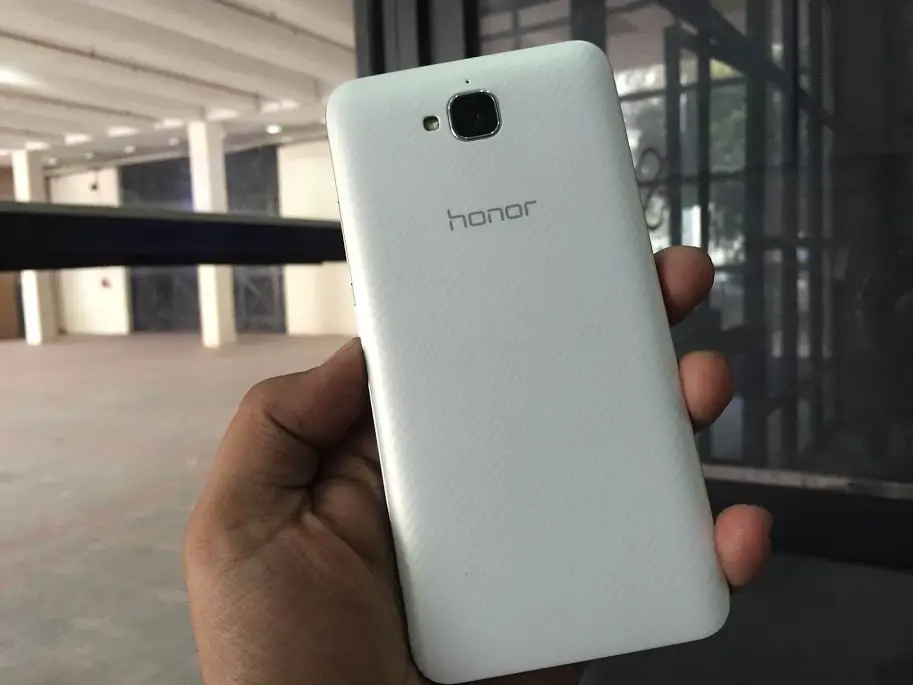 Honor Holly 2 Plus Photo Gallery
Quality of material
The sides of the phone are made up of plastic that looks and feels a lot like metal, and the back cover is also made of plastic. The plastic feels good in hand and also looks good. The volume rocker and power keys are also made up of good quality plastic and give good amount of feedback. The phone feels really solid to hold, the additional weight adds up to the sturdiness.
Ergonomics
The display size is 5 inches, for which the Holly 2 Plus weighs 161 grams, which is pretty good in terms of single handed usability. It measures 143.1 x 71.8 x 9.7 mm. It is easy to use with one hand but the back of the phone is a bit slippery.
Display Clarity, Colors & Viewing Angles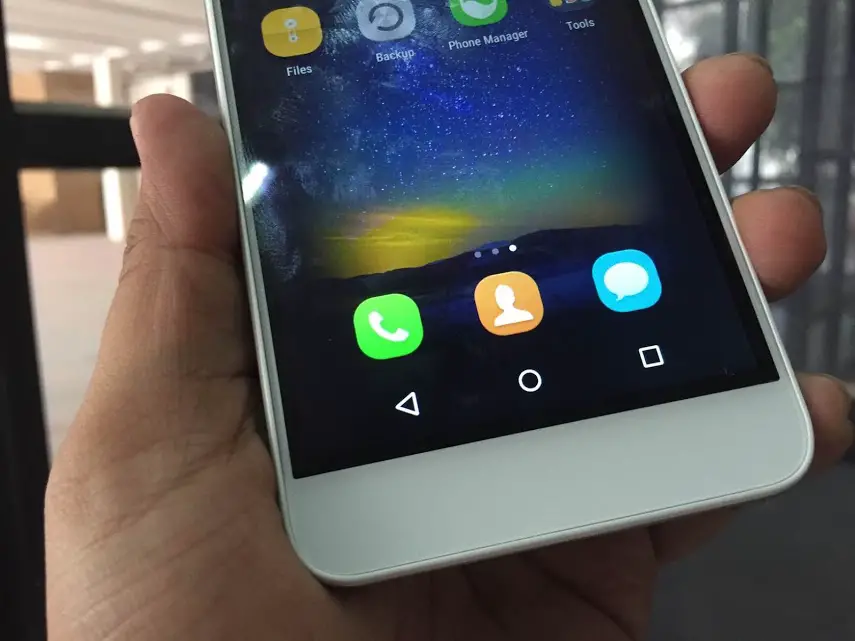 The display size is 5 inches with HD resolution (1280 x 720 p) and pixel density of 296 ppi, and it looks pretty bright and crisp.
Outdoor Visibility (Max brightness)
Visibility in outdoors is fair and the adaptive brightness works perfectly to balance the display brightness under bright light.
Custom User Interface
It is powered by the EMUI based on Android 5.1.1, and it is customized by Honor itself. It is the same UI Honor uses in its phones. It is a highly modified custom UI and offers different features and experience from the one found in stock Android. It looks inspired from the iOS in a lot of areas. The icons have a different look, has a lot of theme options, and tweaked status bar, controls, navigations bar, wallpapers, fonts, boot animations and sound packs.
The UI is smooth; we didn't experience lags or any other issues during the experience.
Sound Quality
The sound quality from the speaker is fair at lower levels but it was not too great at higher levels. The speaker cracked at loud volumes and the speaker placed at the bottom of the phone.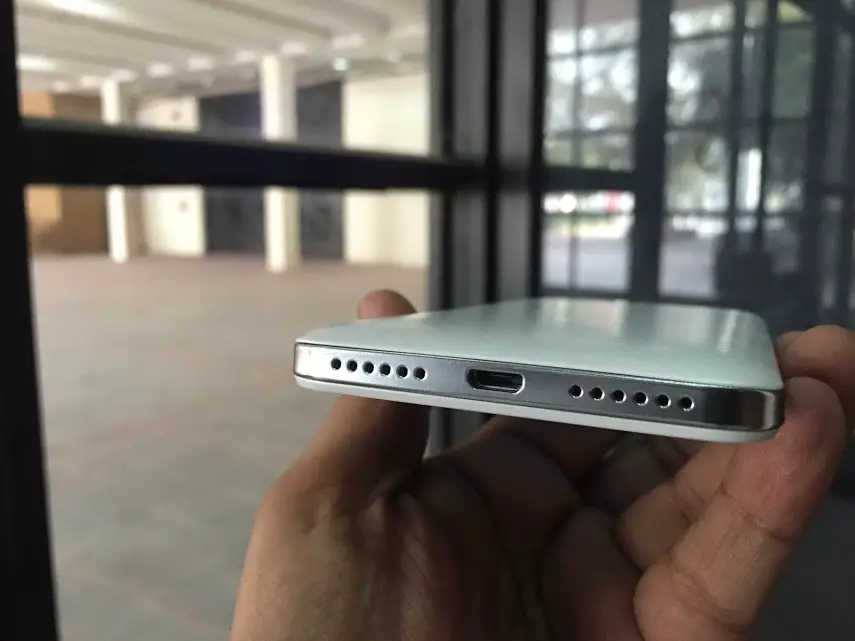 Call Quality
Call quality was quite good and we had no issues placing calls, with the caller on the other end being able to hear us clearly.
Gaming Performance
We tested out the phone by playing three games that we thought could challenge the phone. We played Modern Combat 5, Asphalt 8: Airborne and Unkilled on this smartphone, and it was fair enough to play any of the games in medium or low amount of graphic settings. Playing them in the higher resolution may lead to occasional lags and hiccups in the heavy games. Other than that, we noticed some unusual amount of loading time while progressing in the game. Overall, the gaming on this device was good considering the price.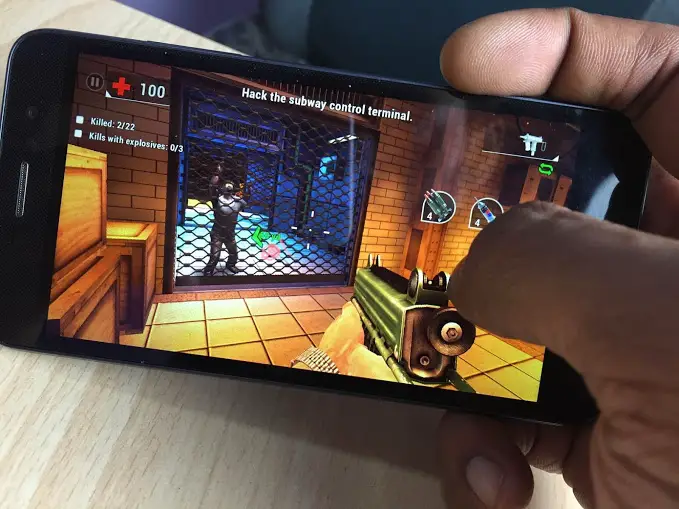 [table id=348 /]
Game Lag & Heating
There was no record of unusual heating while gaming. It gets slightly warm and that is bearable in most of the cases.
Conclusion
The Honor Holly 2 Plus is a price worthy handset which offers great battery backup in a not so bulky shell. There are a lot of devices which may look better than this on paper but when it comes overall performance, Honor does its job the best. The massive battery that the phone packs definitely helps it in providing a good battery life, but some credits go to the light software on the phone as well. It is a great phone for someone who doesn't like running low on battery or performance and need a satisfying camera module for the price.