The debate between Net Neutrality and Facebook's Free Basics has been going on for a long time now. We have been updating you on our blog whenever a move was made and finally, TRAI, the Telecom Regulatory Authority of India, has ruled in favor of the people of India by scraping the Free Basics platform and disallowing differential pricing by Telecom operators in India.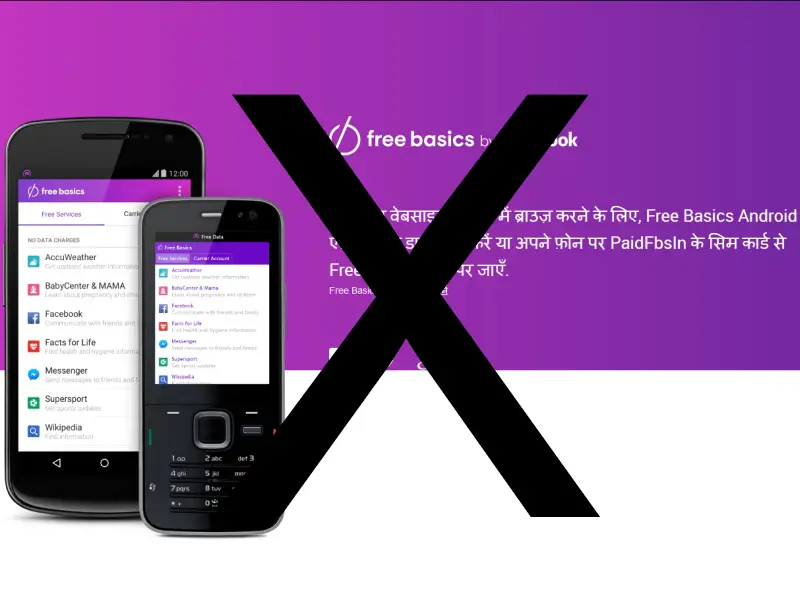 In the final order, TRAI has stated that it is ruling against differential pricing by telecom operators in India. The mentioned the following points in their statement.
No service provider shall enter into any arrangement, agreement or contract, by whatever name called, with any person, natural or legal, that has the effect of discriminatory tariffs for data services being offered or charged by the service provider for the purpose of evading the prohibition in this regulation.

Reduced tariff for accessing or providing emergency services, or at times of public emergency has been permitted.

Financial disincentives for contravention of the regulation have also been specified.
Along with the decision, the TRAI has also acknowledged that Facebook used unethical ways to get support for its Free Basics Campaign. This decision by TRAI has also made Facebook's investment of INR 300 crores go down the drain once and for all. Facebook had spent all that money on advertisements for the Free Basics Campaign with all the hoarding and TV ads that they used to run.
If Facebook would have been successful in getting the Free Basics approval in India, they would pretty much have control over what the Indian consumers have access to on the internet. It is a real victory for the people of India that the TRAI ruled against Facebook's Free Basics.
Conclusion
It's good to finally know that the TRAI has ruled against the telecom operators and Free Basics, but as much as we know the telecom operators of India, they will definitely go to the court for challenging this decision. If they don't go ahead for such a step, it would be a surprise for me definitely. But, let's all hope for the best and enjoy the decision that has finally been made.