Infocus is an American company known for its line of projectors and has recently launched a whole range of smartphones in India. Being a new player in the market, the company has been offering smartphones with amazing features at reasonable price. The latest smartphone from the company is touted as the Bingo 21 and it is launched at a price of INR 5,499. We have been testing this pocket friendly smartphone from a long time now and here is our opinion about the Bingo 21.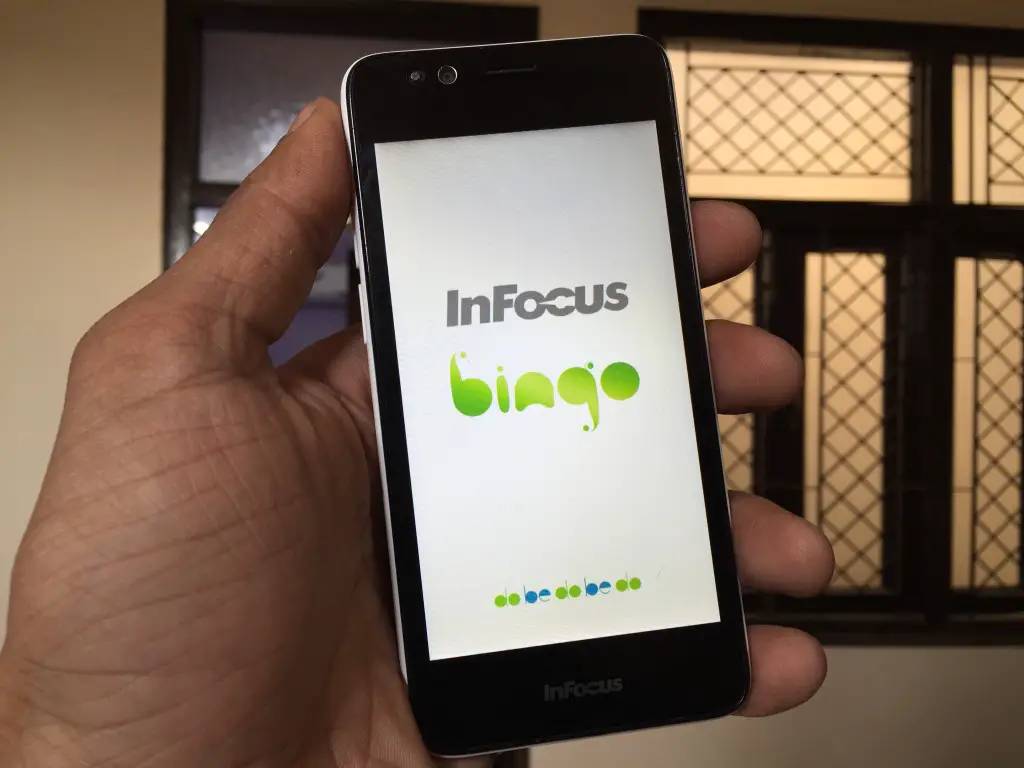 InFocus Bingo 21 Full Specs
[table id=349 /]
InFocus Bingo 21 Full Coverage Links
What are Usage Review, Tests and Opinion?
This review is based on our quick tests and usage done with the phone, we try to push the device to its limits and find out the results which will matter if you plan to buy this phone. We hope this review helps you to get your queries answered about the device.
InFocus Bingo 21 Full Review, Good and Bad [Video]
Box Contents
The box contents with InFocus Bingo 21 are handset, removable battery, charger, USB cable and a warranty card.
Performance
This device is powered by a Shark L (SC9830) 1.5 GHz Quad-core processor and 2 GB of RAM and 8 GB internal memory. It would not be fair to expect a very strong performance from a device of this price range, but still it is good enough for the basic stuff like chatting, surfing or watching videos.
App Launch Speed
It usually takes 2-3 seconds to launch apps like Youtube and Facebook, but in some cases it took some extra time to load the content.
Multitasking and RAM Management
Out of 2 GB RAM, 1.4 GB was free on the first boot. The phone was able to multitask easily when there were 5-6 light apps in the background but it did lag when 2-3 heavy apps were opened in the background.
Heating
There was no abnormal heating during regular usage, the device got slightly warm at the bottom while charging and also while playing games for more than 30 minutes.
Benchmark Scores
[table id=354 /]
Camera
The InFocus Bingo 21 comes with an 8 MP rear camera and a 5 MP front camera. This is a very basic set of cameras and we did not expect great photographs from this one. Surprisingly, both the cameras have got separate LED lights and perform better than expectations.
Photo Quality
Images in good lights were fair, though the processing speed was a little slow. Colour production and details are satisfactory for the price; in fact it is better for the price when there are proper lights for clicking pictures.
Selfie Quality
The front camera is decent performer, it is just about average if the details and colours are concerned. The images in dark light look unclear and lack details until the flash is used.
InFocus Bingo 21 Camera Samples
Battery Performance
The 2300 mAh removable battery does a good job; you can easily expect the battery to last for 3-6 hours after moderate to heavy usage.
Charging time
Estimated charging time of the phone is around 3-3.5 hours.
Battery drop rate table
[table id=355 /]
Looks and Design
The black coloured display is baked on top of the body and it has white coloured solid curved frame that tightly holds the rest of the body. The back cover is removable and flaunts stripes to add some style. There are no capacitive navigation keys or any other keys on the front. The power and volume keys are on the left side and give decent feedback. Overall, it has a decent quality build and the design is good enough for that sort of price.
InFocus Bingo 21 Photo Gallery
Quality of material
InFocus Bingo 21 is made up of plastic but it is a good quality plastic and feels pretty solid while holding.
Ergonomics
Bingo 21 weight is 155 grams with battery and dimensions are 67.04 x 136.66 x 11.05 (mm). The dimensions of the phone are very handy; it can easily be used by one hand. With this size and shape, your thumb can easily reach out to any corner of the screen.
Display Clarity, Colors & Viewing Angles
It comes with a 4.5 inch FWVGA display with a video resolution of 854×480 pixels. We do not expect a great amount of details and crispness on this type of display but the colour production looked pretty good while playing games and watching videos while testing this device. Surprisingly, the viewing angles of the device are also fair.
Outdoor Visibility (Max brightness)
Outdoor visibility is also considerable; it is not very bright but still easily readable.
Custom User Interface
InFocus Bingo 21 has the InLife UI designed by the company itself, there is not much to love about the UI but it still manages to work well with the set of hardware it carries inside. The UI experience was pretty smooth; we did not face any lags or hiccups during our testing.
This UI has some visible tweaks, which include the home-screen, notification panel, widgets, icons etc. It comes with a lot of bloatware pre-installed on it but some of them can be moved to microSD card if required.
Sound Quality
The sound from the loudspeaker on InFocus Bingo 21 is just about average, not very crisp but it is fairly loud.
Call Quality
Call quality was fine, we could hear the voices on both the ends pretty clearly.
Gaming Performance
Looking at the hardware, you would have got an idea that this device is not made for hardcore gaming enthusiasts. It comes with a Shark L (SC9830) 1.5 GHz Quad-core processor and 2 GB of RAM, this configuration is good enough to handle light weight graphics. Still, we tried to play games like Dead Trigger 2 and Unkilled on this device and our gaming experience was not close to what we expected. It was much better and impressive. You can easily play games like Dead Trigger 2 without any issue, you just have to make sure that the graphic settings are set to either medium or low.
Conclusion
The Infocus Bingo 21 is a decent looking handset, and its multicolour look will be surely liked by the youngsters. It has a basic processor that does a decent job, the display resolution is also low but colour reproduction is good and display does a satisfying job. Camera is just about average and needs to be improved in some areas. Battery backup is pretty impressive.  This phone has a decent set of offerings for its price and it can surely be considered if someone is thinking to move from feature phones to smartphones. It is not for aggressive users.