Fake memory cards (SD, SDHC) are all too common these days. They are cheap and can be sold easily to unsuspecting customers. This practise of selling fake goods is nothing new and unique to memory cards – people are sold fake-anything on a regular basis. If you have been misled and bought a fake memory card, don't blame yourself. This can happen to the best of us.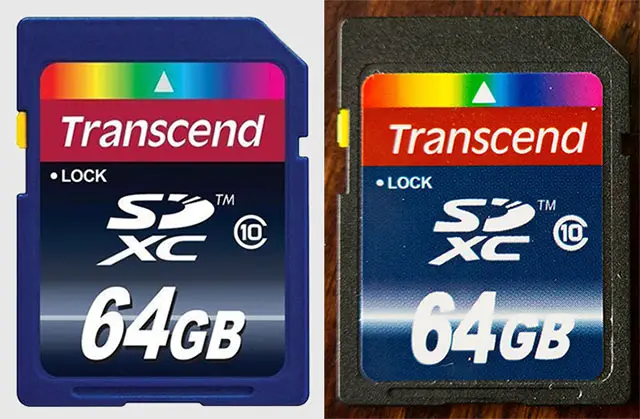 If you have purchased a memory card that has turned out to be fake, there is a risk that the card itself is unusable. A fake memory card looks just like a genuine one does. To find out if it is genuine or fake, you will have to look closer. The hint is in the symptoms – loss of data, slow data transfer speeds, worse performance than the class speed advertised. The reason could be one or all of them. I have seen a lot of memory cards fail on me. After researching the speeds and performance, then comparing it with the Class of the memory card, I ended up realizing that many were fake.
Fix Fake Memory Cards
While spotting a fake memory card is akin to shooting in the dark, there are ways to fix fake memory cards. Today we take a look at some of the easiest ways to do so.
1. Identify the actual size
The first step in fixing your fake memory card is determining its actual size. This may seem unnecessary at this point, but you will realize that it is important.
There are several utilities – free and open source – that you can use to get started with this process. We recommend H2testw – it's popular and light weight, and is the gold standard in determining fake flash memory cards.
Download H2testw from the official site here.
Run the program. In the Data Volume box, set a small amount of size – 500 MB, for example – to begin testing.
Click on Write + Verify.
Depending on the card, the data write can take a while. H2testw writes random data to the card for analyzing the memory card size.
Note the data transfer speeds while the test is in progress. Class 2 cards support 2 MBps, Class 4 support 4 MBps and so on and so forth.
When the process is complete, H2testw will report the actual size of the card based on its analysis.
2. Format the card to its actual size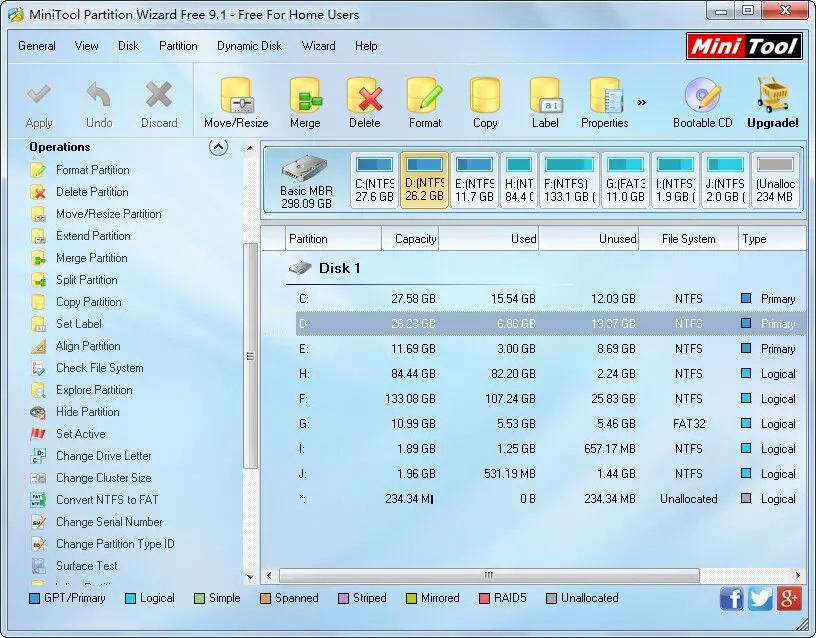 After determining the actual size of the fake memory card, you will want to set it to format it to its actual size. There are several programs that can do this. In our tutorial today, we chose MiniTool Partition Wizard. The Home edition is free, so you can go ahead and use it. Among all the partitioning tools that I have tried over the years, MiniTool wins for its simplicity and reliability.
Download MiniTool Partition Wizard Free Edition from here.
Detach any USB drives that you have plugged in, just to be safe.
With your fake memory card connected to the computer, select it in the MiniTool program.
After highlighting your card, click on Delete Partition.
Now, click on Create New Partition.
From the results in H2testw, input the actual size of the memory card reported above.
Click on the Apply button.
3. Check the actual size again
After you are done with formatting your fake memory card to its actual size, it is now time to test it. Repeat the process highlighted in Step 1. You should now be able to see the correct memory card size.
This is a slightly technical process. If you are confused about anything, please drop a comment below and we will be happy to help you.
Tips To Buy Genuine Memory Cards
No one likes being cheated, but using the above method, you can save some money instead of throwing the memory card away. However, to be sure that this does not happen again, always buy from reputed sellers – both online and offline.
If you are buying a memory card online, make sure you buy from trustworthy e-tailers like Flipkart, Amazon or Snapdeal. On Flipkart, buy from the seller WS Retail or look for Flipkart Advantage. On Amazon, buy from CloudTail or look for Amazon Fulfilled. On Snapdeal, look for Snapdeal Fulfilled.
Last but not the least, always make sure you are not buying an extremely cheap memory card. If the price sounds too good to be true, then avoid it.