Sony MP-CL1, an innovative new mobile projector was today launched in India at a price of Rs. 26,990. The new mobile projective features a handheld light source with support for resolution up to 1920 x 720 pixels. The Sony MP-CL1 comes with support for high contrast 80,000:1 to make sure colour reproduction is accurate.
Pocket sized mobile projector with lots of features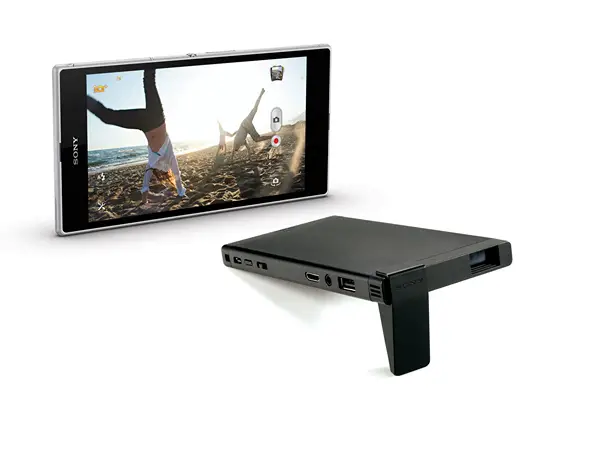 The Sony MP-CL1 easily fits into your pocket, allowing you to carry the mobile projector with you to experience home theater experience in an instant. Thanks to the number of connectivity options available, you can connect the MP-CL1 to your smartphone or tablet and start sharing content instantly. The mobile projector comes with support for HDMI and MHL, as well as a Screen Mirroring feature. Using Wi-Fi, you can connect to the mobile projector and mirror your tablet or smartphone using this Screen Mirroring feature.
The Sony MP-CL1 features Sony's Laser Beam Scanning technology, allowing you to have focus-free projection on even as well as uneven surfaces. Its in-built auto-focus feature will let the projector control the focus automatically, so you can sit back and enjoy a hassle free experience. Sony's Laser Beam Scanning technology also helps you to enjoy a great action experience. Thanks to this LBS feature, the residual lag in the projection should be avoided while projecting an image as well a video with an action scene.
The Sony MP-Cl1 comes with a 3,400 mAh battery that allows up to 120 minutes of HD resolution playback. In the package, you will also get a HDMI to Mini-HDMI adapter, Micro-USB cable and a detachable two-way stand. It comes in an aluminium body with a matte finish.
Pricing and Availability
Sony has priced the MP-CL1 mobile projector at Rs. 26,990. While it does seem costly for the amount of utility it provides, Sony is banking on its innovation and new technology to help sell this mobile projector. Portability also plays a big part in its price. It is available for purchase from Sony at its official stores and retail partners.