Since yesterday, a lot has been said about the cheapest smartphone in the world, named as Freedom 251. From earlier reports, we got an idea that the phone is going to be a sub INR 500 device but all the speculations were cleared by the leading newspapers today morning. The newspapers confirmed that the device is going to be sold at a price tag of INR 251 from tomorrow 6 AM.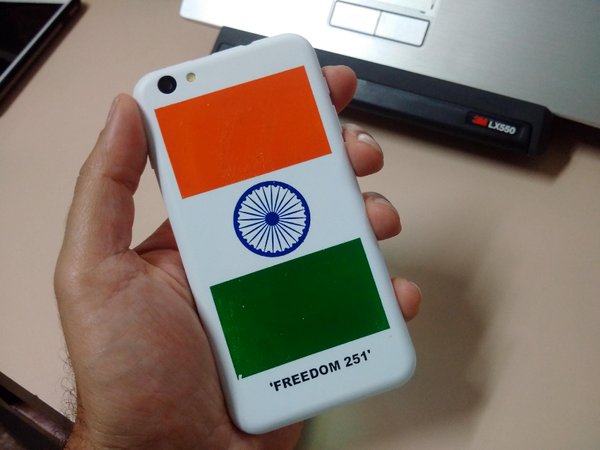 Picture Credits- Hitesh Raj Singh (Twitter @hiteshrajbhagat)
It is pretty obvious why the smartphone has managed to elicit tons of consumer interest and media attention. In search of the details of the device other than the specifications and price, our team at GadgetsToUse kept crawling through the web and found something that might give you an idea about how the Freedom 251 is going to be.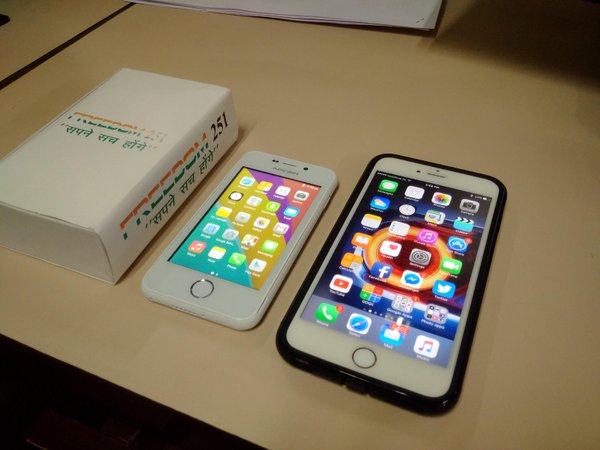 Picture Credits- Hitesh Raj Singh (Twitter @hiteshrajbhagat)
To get an idea about the Freedom 251 we matched the design and specifications with a number of existing smartphones which offer the similar hardware set up. Surprisingly, we came across the ADCOM Ikon 4 that has almost the same design and hardware which is expected in the Freedom 251.
Looking at the design, both these smartphones look exactly the same from every angle and the dimensions are also the same. Both the smartphones have 4 inch IPS display with qHD resolution. Other common specs include 1 GB RAM, 8 GB internal memory (expandable up to 32 GB), 1.3 GHz Quad-core chipset and runs on Android 5.1 Lollipop.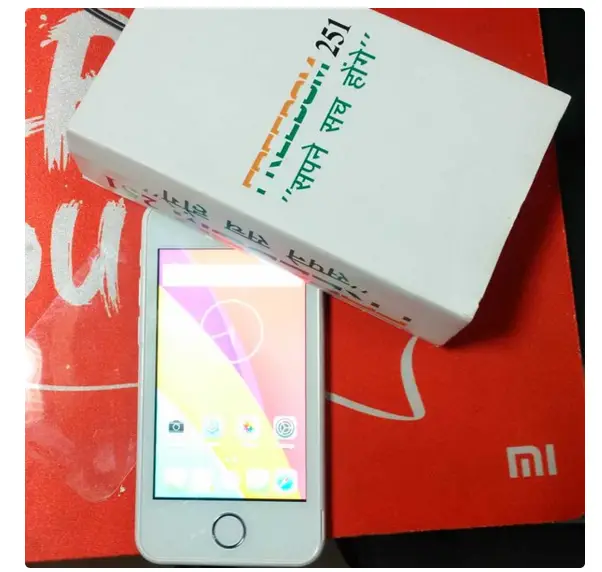 PC-Rajiv Makhni (Twitter @RajivMakhni)
It is possible that ADCOM takes control of the production of Freedom 251. The slight difference between the two is in the battery and camera, which is 1450 in Freedom 251 and 1500 in ADCOM Ikon 4 and camera is 3.2 MP/0.3 MP in Freedom 251 where the Ikon 4 has 5 MP front camera.
ADCOM Ikon 4 is priced at INR 3,999 and the connectivity options include dual SIM, 3G, Wi-Fi, Bluetooth and GPS. It also has Light/Accelerometer and proximity sensors. This means we can surely expect these options in Freedom 251 as well.
Freedom 251 Hands on Review [ Video ]
[table id=373 /]