Lenovo has launched the Vibe X3 smartphone in India few weeks ago. Lenovo has designed this smartphone to deliver perfection in all the departments be it camera, gaming or entertainment. It has been launched at a price of INR 19,999, and it comes with a lot of amazing features to offer. With this price tag and top-notch specs, it competes with the likes of OnePlus X and Nexus 5X. We have been testing the device from past few weeks and here is what we feel about the Lenovo Vibe X3.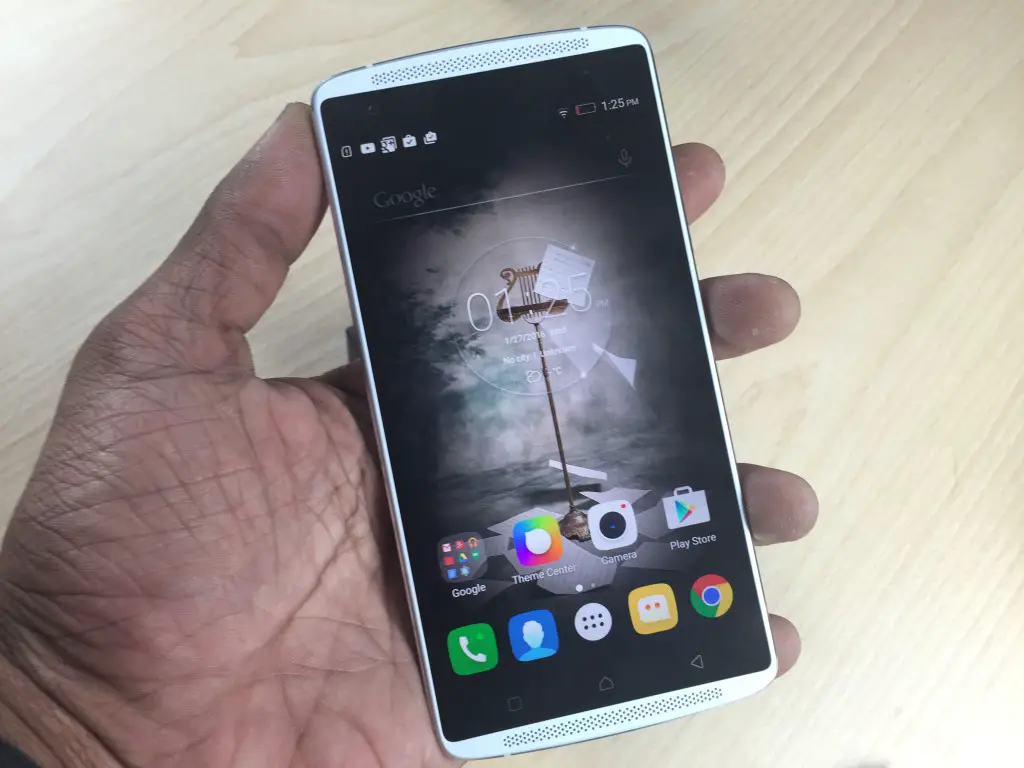 Lenovo Vibe X3 Full Specs
 [table id=302 /]
Lenovo Vibe X3 Unboxing, Full Review [Video]
Lenovo Vibe X3 Coverage
What are Usage Reviews, Tests, and Opinions?
This review is based on our tests and usage done with the phone, we try to push the device to its limits and find out the results which will matter if you plan to buy this phone. We hope this review helps you to get your queries answered about the device.
Performance
Qualcomm Snapdragon 808 works as the heart for Vibe X3, which is the second best processor after 810 currently, though we are going to see 820 in the some of the top-end handsets. It offers six CPU cores, and integrated Adreno 418 GPU for killer graphics. As far as memory is concerned, it packs 3 GB of RAM which sounds ample for a phone like this and also 32 GB of inbuilt storage (expandable up to 128 GB) is available inside.
App Launch Speed
The app launch very quickly and smoothly, without any glitch or delay.
Multitasking and RAM Management
The Vibe X3 we reviewed was showing 1.9 GB of RAM out of 3 GB on the first boot, which is really good. Having this much of free RAM, it was easily handling multiple apps and felt rich till the last minute if use. Multitasking on this phone was a breeze, thanks to the smart RAM management.
Scrolling Speed
I scrolled through my Facebook wall, Twitter feeds, and list of heavy folders but I did not face any discomfort going through any of these.
Heating
Heating on this phone was well under control; the Vibe X3 did not heat up much even after testing benchmarks, playing games and continuous usage. I played back to back games and the temperature did not reach over 38 degrees at any point of time.
Benchmark Scores
[table id=335 /]
Camera
The Vibe X3 boasts of a 21 MP primary camera with PDAF and an aperture of f/2.0. You can record 4K video, by enabling it from the camera settings. The front has an 8 MP camera.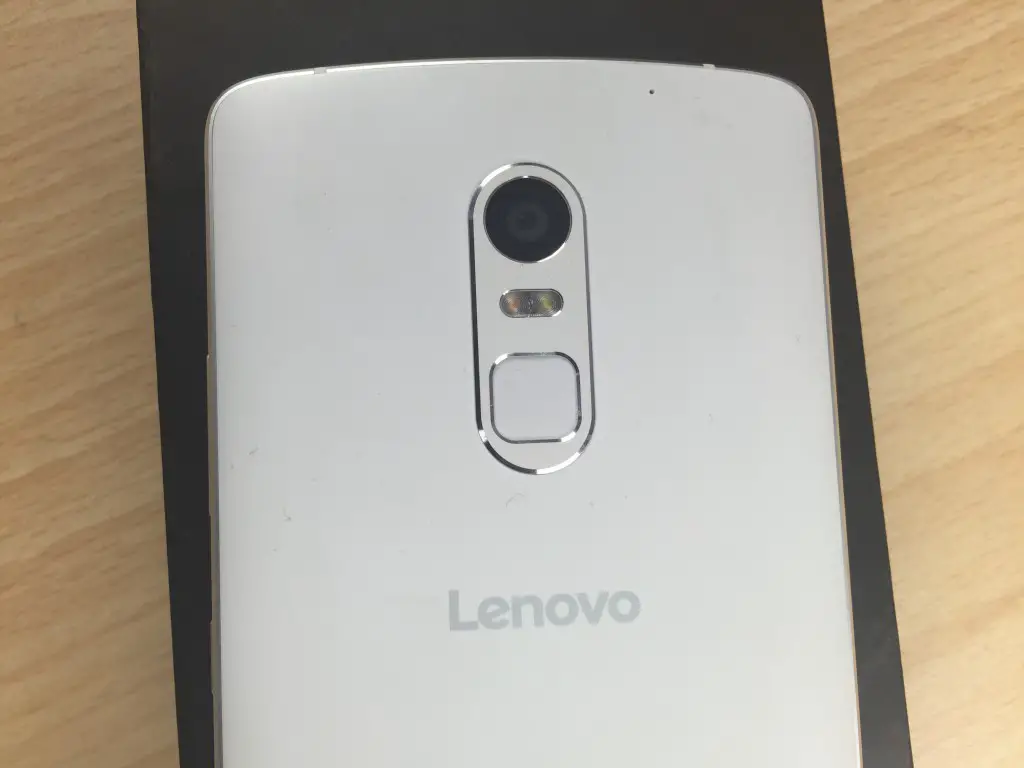 Camera UI
Lenovo's camera app takes almost no time to launch and has been laid in a simplified manner. The software detects different lighting scenarios and makes necessary adjustments; this feature improves the photo quality and colours. It contains few scene modes like Panorama, Art Nightscape, Artistic HDR, and Blur Background. Some settings in this layout are difficult to find or improperly labeled, that  increases the number of taps you need to do to access settings.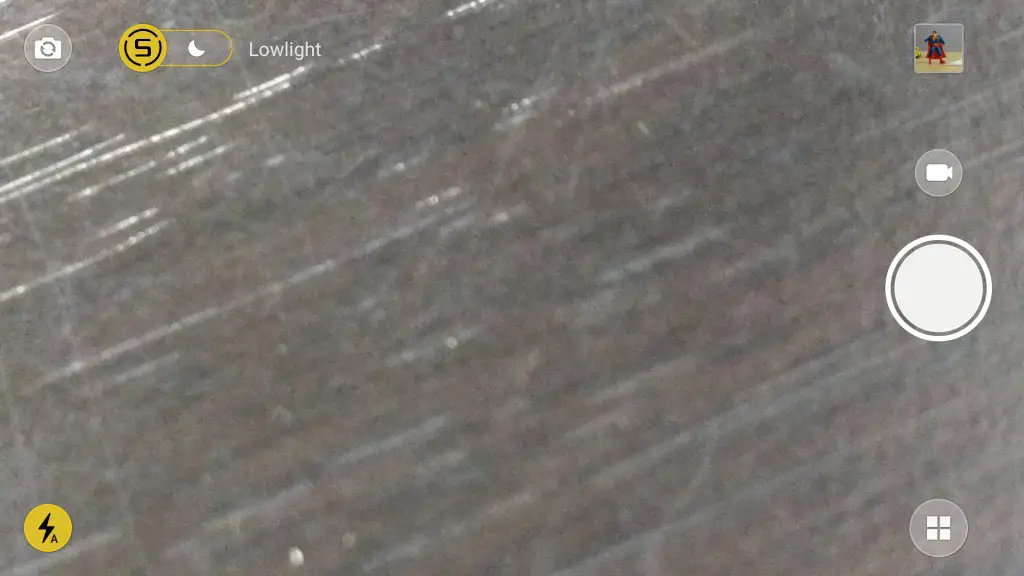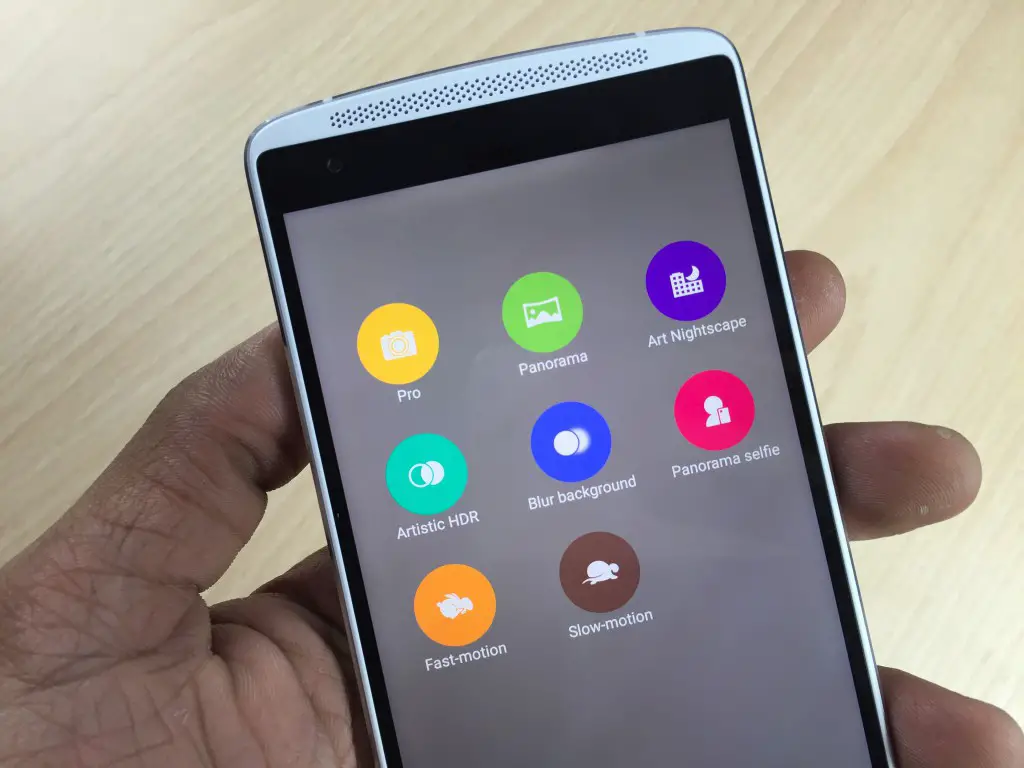 Day Light Photo Quality
We are really impressed with the outdoor performance, the colours looked natural, details were also well captured. The Smart mode adjusts the camera settings beautifully to get the perfect shot in day light. The camera shutter was quick and PDAF worked beautifully to minimize the risk of shakes and blurs in the picture. You can have a look at the samples to have an idea of the camera performance.
Low Light Photo Quality
In Low Lighting condition, the phone again performs on an average. We tried the low lighting mode along with Flash, and also with smart mode but we realized that in low lighting conditions, the camera tends to become a little slower to get a clear image. Otherwise it is a decent performer in low lights.
Selfie Photo Quality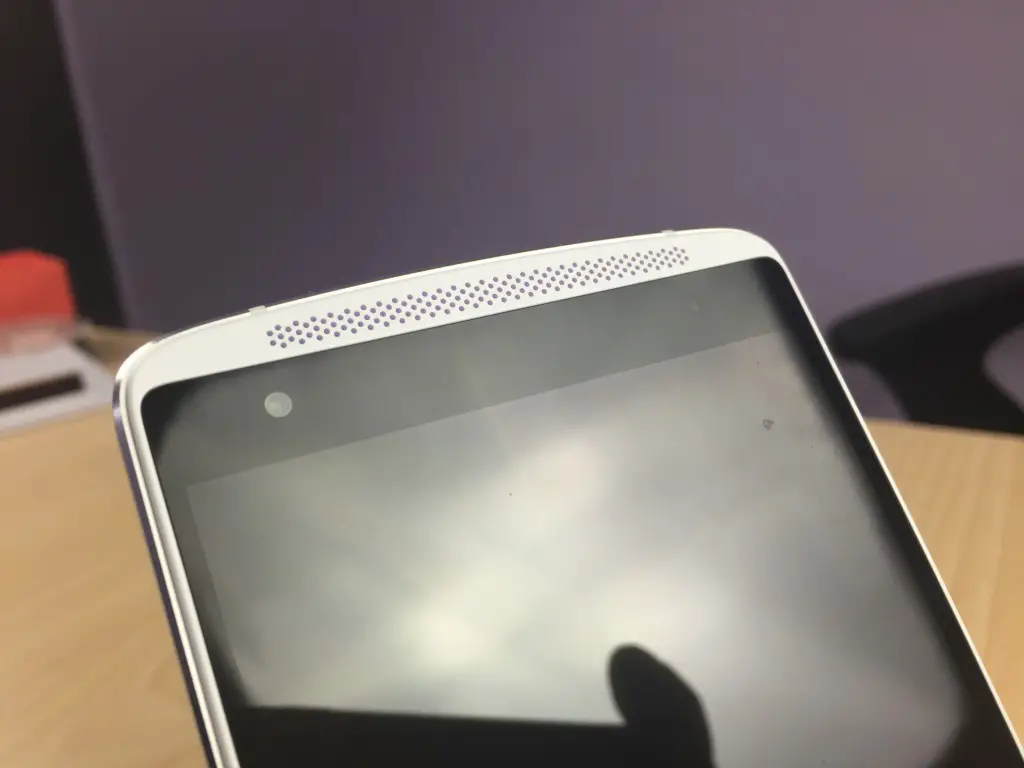 The front-facing camera on the device is an 8 MP shooter, which takes some good pictures in natural light, but in low light conditions, even low artificial lights, it does not take as good pictures as we expected from a camera of this range. Below are the two indoor samples from the front camera.
Lenovo Vibe X3 Camera Samples
Video Quality
The focus is quick and videos look clean and crisp. It is capable of shooting 4K or 1080p videos and it can also shoot slow motion video at 720p.
Battery Performance
The Vibe X3's has a 3500 mAh battery, which lasts all day with heavy usage including 4K video recording, continuous web browsing, and a also some gaming.
Charging Time
The charging time on the Lenovo Vibe X3 is really impressive. It takes around 30 minutes to charge 60% of the battery. This is really impressive for a device with 3500 mAh battery. It supports Quick Charge 2.0.
Screen on Time
The screen on time for the Lenovo Vibe X3 was around 7-8 hours of screen on time depending on the usage.
Looks and Design
The design of the Lenovo X3 is pretty impressive, and feels good in the hand. It comes with a curved back like the Vibe S1 but this one is made of good quality plastic. The fingerprint sensor and camera module looks almost like we saw in the Lenovo K4 Note and the design was definitely good. The edges of the phone are a metal construction, which make it feel solid and premium. The buttons on the edges have a premium finish, and a nice feedback to them when pressed. The front has beautiful looking speaker grill that is located on the top and at the bottom as well.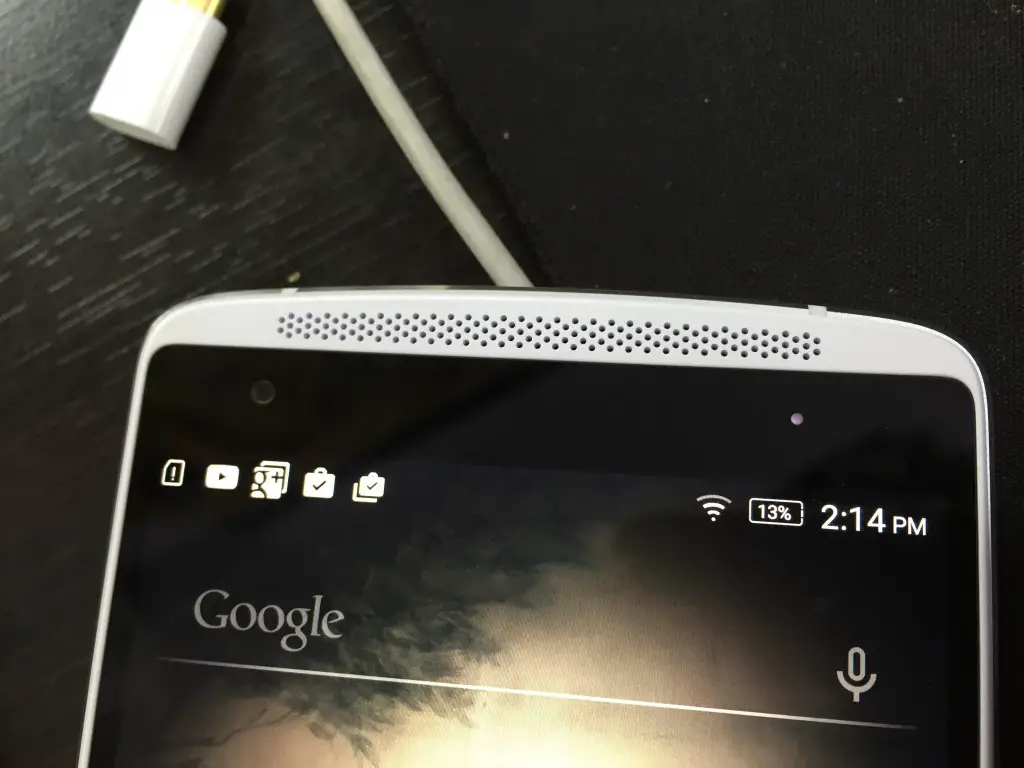 Lenovo Vibe X3 Photo Gallery
Quality of Material
It employs a metal build frame and this is complemented pretty beautifully by good quality white plastic back. The metallic frame is sandblasted and it has nice chamfered edges ensuring the premium feel of the phone. The phone feels very solid to hold, and the body is also nicely packed.
Ergonomics
The Vibe X3 is 9.3 mm thick in the centre but this is nicely covered up quite efficiently by the curvature at the back which makes it thinner at the sides. It sits nicely in the palm, but one handed usage is not easy for users with small hands. The 175 g weight is not the heaviest but it feels heavy while using it for a long call.
Display Clarity, Colors and Viewing Angles
X3 comes with a 5.5 inch screen protected with Corning Gorilla Glass 3 and supports 1920 x 1080 pixels resolution. The Lenovo Vibe X3 has a Full HD display that is crisp and clear. Viewing angles are great and even the colours look very bright and vibrant. Overall, it is a very eye pleasing display.
Outdoor Visibility (Full Brightness)
The display on Vibe X3 is very bright, which makes it easily viewable in sunlight but might give you a headache in the dark.
Custom User Interface
Lenovo has made a few changes in the VIBE UI this time, it looks neater now. The VIBE UI is a lot like stock Android, it has the same menu style and the dedicated app drawer. There are a few customizations other than the colourful icons. One of them is the notifications panel which has lots of additional quick-tools and a log feature that shows notifications you've dismissed in the past.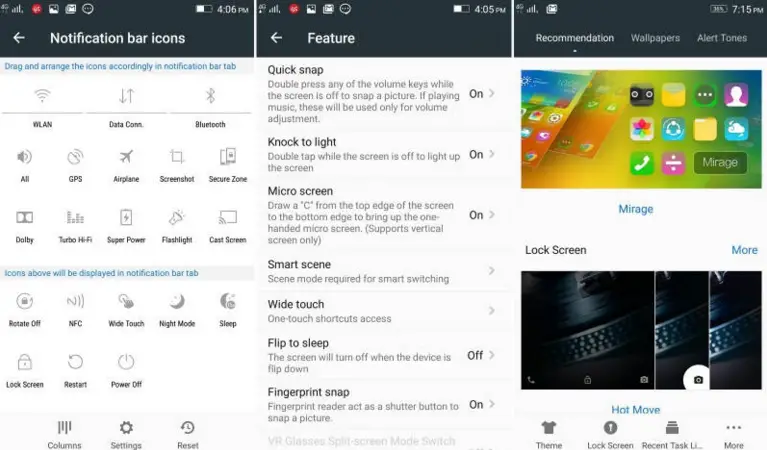 There are some more custom features and off screen gestures which make it more easy to use. It has double-tap to wake up, and also flip over to lock, and you can take a photo instantly when the device is locked by double-pressing any of the volume button, and use the fingerprint sensor as a shutter button. If you find it difficult to reach the other end of the display you can draw a C shape on either side of the screen to enable single handed UI.
Sound Quality
This smartphone comes with one of the best audio performance I have heard in recently released devices. It features with Dolby Atmos, but it also has a mix of the best DACs available to deliver the best sound reproduction on speakers and headphones.
Call Quality
In-call sound quality and clarity was great. No issues at all.
Gaming Performance
Lenovo Vibe X3 has the spec sheet which is sufficient for all the gaming needs. We played Modern Combat 5 and Dead Trigger 2 on this device and did not notice any issue except minute frame drops after continuous gaming and also when there was a lot of action on the screen during the game-play. Dead Trigger 2 and Modern Combat 5 were running smooth as butter but games like Nova 3 may flicker in between busy graphics.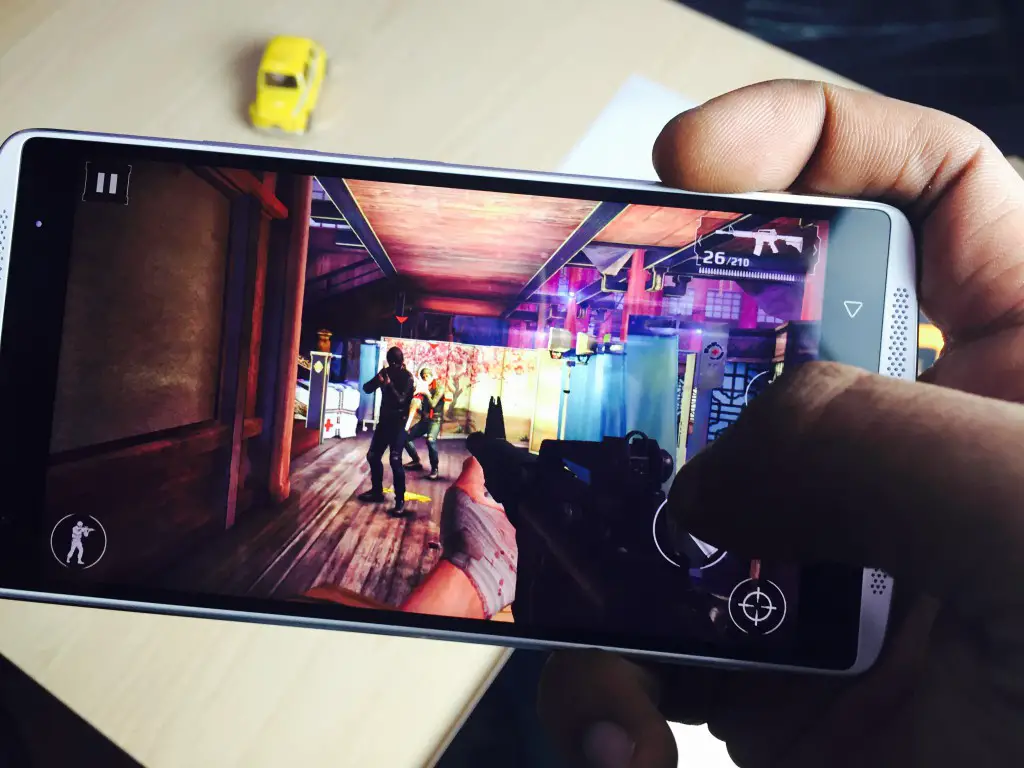 [table id=336 /]
Game Lag & Heating
As far as the heating is concerned, the device did not reach to unbearable temperature even after continuous gaming.
Verdict
If you can live with these things, you'll find that the Lenovo Vibe X3 delivers excellent value for money If you are looking for a phone with top notch specs with a lot other small features over the competitors then the Vibe X3 is a great option. It competes with phones like the Moto X Play, OnePlus 2, OnePlus X, Nexus 5X and the Qiku Q Terra, but this Lenovo phone is crafted smartly to be taken seriously as well. If you are looking for a mid-range phone that comes with all that you can expect at this price, then the Lenovo Vibe X 3 has all the qualities to satisfy its users.