Kingston is a well known computer peripherals maker from America.  It is known for making storage solution devices like Flash drives and hard discs all around the world. From last few years, the HyperX has gained prominence in the market with its gaming accessories and hardware.
HyperX is the co-brand of Kingston and we will be reviewing one of its products, called the HyperX Cloud Drone gaming headset. HyperX Cloud Drone is an affordable gaming headset which targets gaming devices like PC, PS4, Xbox One, Wii U, Mac and also the samrtphones.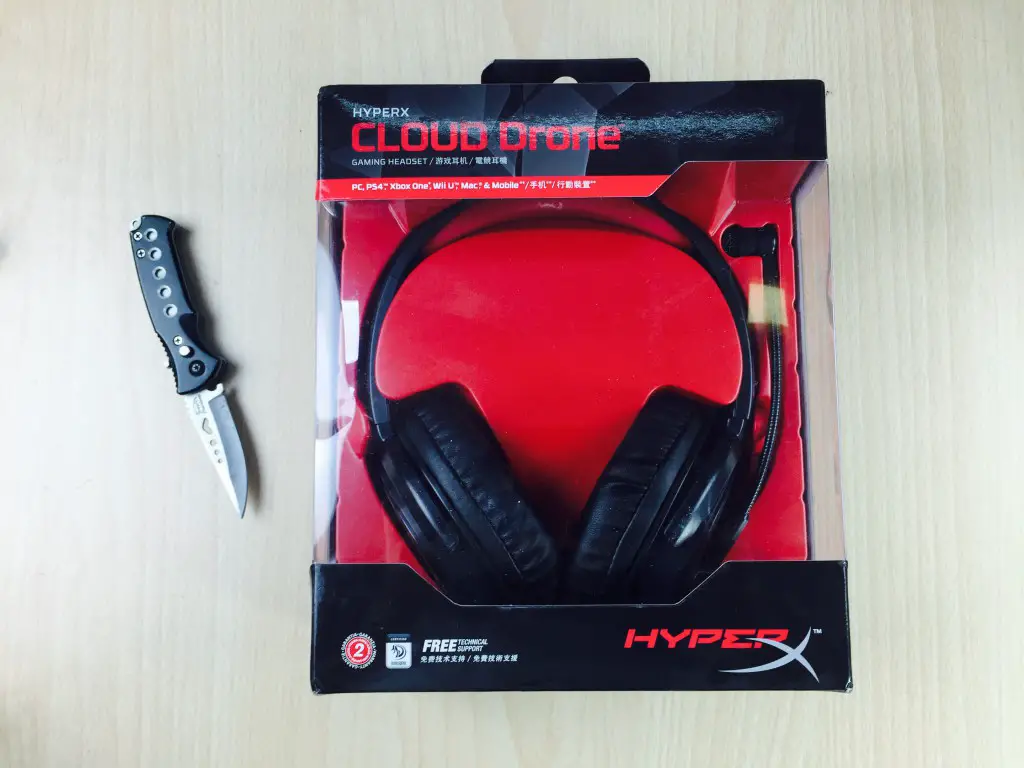 HyperX Cloud Drone Specifications
[table id=416 /]
HyperX Cloud Drone Pros
Comfortable
Good Quality Plastic
Soft on Ear
Good audiophile sound
Good design
Good noise cancellation from mic
HyperX Cloud Drone Cons
Limited portability, not foldable
Small clamp for over the head
HyperX Cloud Drone Features
Noise Cancellation for microphone
2M extension cable in the box
Volume control on earcup
Light weight
Comfortable to wear
40 mm directional drivers for audio precision
3.5 mm jack plug (4 Pole)
Kingston Cloud Drone Headphones Unboxing and Review
HyperX Cloud Drone Unboxing Photos
HyperX Cloud Drone Box Contents
On-ear headset
2M extension cable
User guide
Warranty card
Also See: Kingston HyperX Cloud Gaming Headset Review – Great Value For Your Money
Design and Build Quality
It's true that the HyperX Cloud Drone is priced aggressively but it does not look cheap at all. It has a plastic built with matte black finish, and the red padding on the head-band with the HyperX logo on the ear-cups compliment the black domination perfectly.
The plastic material feels light weight and can be considered great for longer gaming sessions. The ear-cup sits on top of ears and it is made up of memory foam cushion with a leatherette cover which feels very comfortable.
The audio cable is something I liked in this, as it is a braided cable which is considered to be more durable and void of tangles.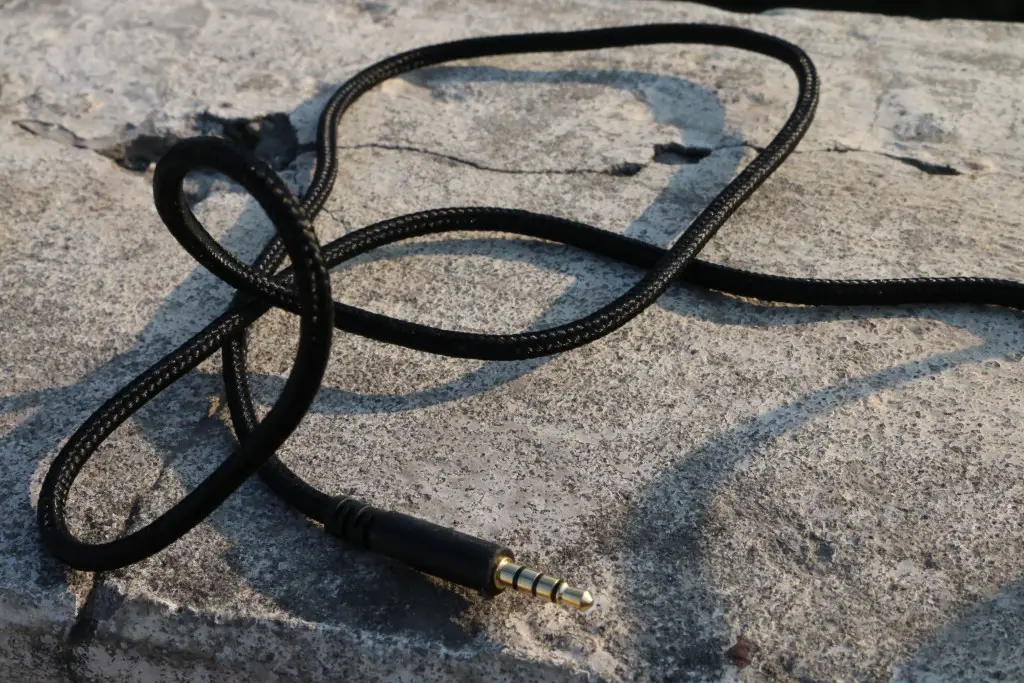 When it comes to portability, the Cloud Drone is not as flexible as a light weight headset is expected to be. It is not collapsible, and the ear-cups have limited rotation.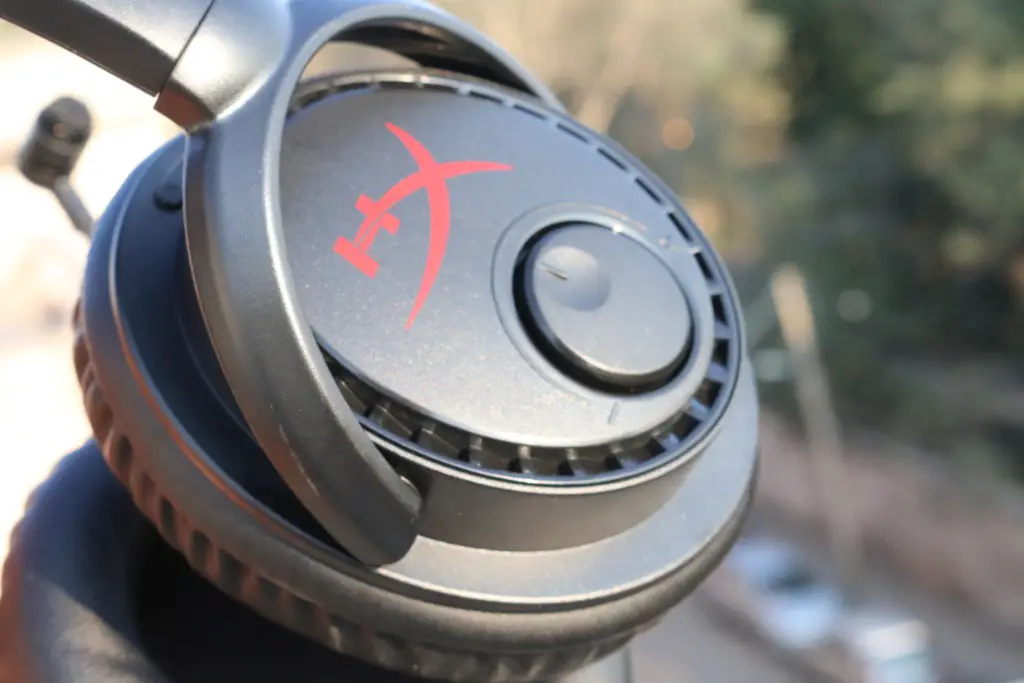 The mic is attached to the left ear-cup, and it has a ductile cord so that you can easily bend the mic according to the need. I really liked the mechanism used in the mic, you can turn on the mic by simply pushing it all the way down and wait for the "click" sound. Once you hear the click, which means that the mic is now activated.
Moreover you can extend the headphones up to 8 cms with 4 cm of extension on both the sides.
The right ear-cup houses a volume dial to control the volume levels. It is a very rare and uncommon element of design in this headset.
HyperX Cloud Drone Photo Gallery
Sound Quality and Performance
The Kingston HyperX Cloud Drone works great with the mid-tones, but not that great in terms of bass and treble. Although, gaming headphones are not designed for high intensity bass and treble, but the mid-level tones are more important. These headphones miss the crispness and the volume levels are also considerably low by default.
We played Call of Duty: Black Ops II, which had gunshots, explosions, team talk, walking sound and many other sounds to test every bit of gaming audio. The mids were impressive but these headphones miss deep bass and crisp-tones.
Microphone Quality
The voice quality of the mic is good; we did not notice any distortions or cracks at the listener's end. The best part of these headphones is the noise cancellation, and the sensitivity of the mic is perfect. The spoken word on this mic can be heard very clearly and does not mix with the background.
You May Like: Kingston Data Traveler Workspace 64GB Review, Features and Data Speeds
Conclusion
HyperX Cloud Drone is an impressive gaming headset for its price. It offers good quality of build material, comfortable fit and a good microphone. It may not be good for high level sounds or heavy bass but it definitely does a good job when it comes to mid-tone output. For INR 2,600, I would recommend this headset to gamers who love gaming for long durations and also to those who like multiplayer or team games. If you want to use it for a full time music and movie experience then you might need to look for a proper audio headset.