Primo app is a voice and video calling app that you can use to make free calls anywhere in the world. It may sound to you like your usual VOIP service, but it's not. It has much more up its sleeve than just a regular VOIP application that you may find on the internet. Let's dive straight into the review of this app that I've been using for some time now.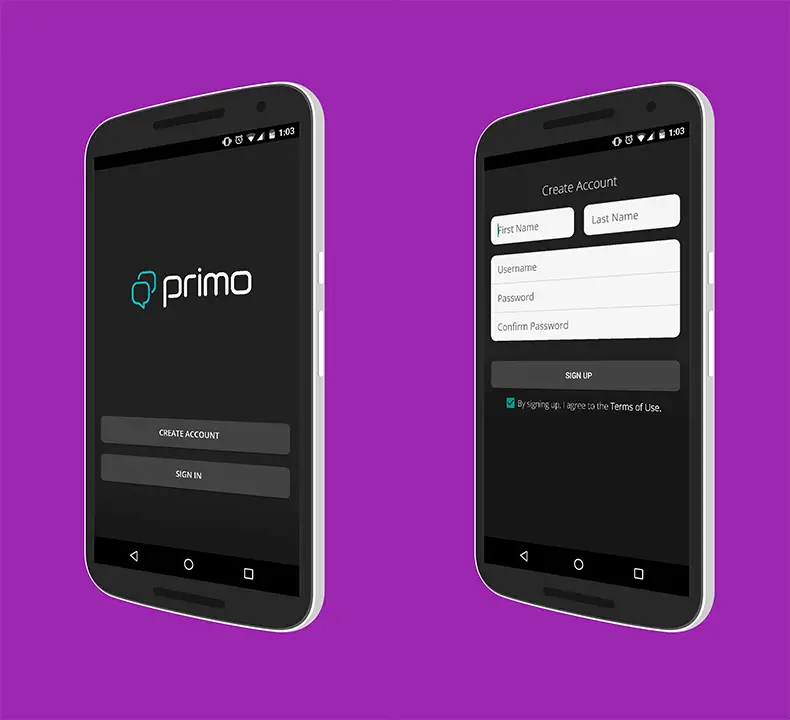 App Availability
The Primo App is available for you to download on your iOS or Android smartphone, basically covering the most common operating systems running on a mobile phone these days, but I really hoped that it was also available for Windows because there are quite a few Windows Mobile users out there.
App Usability and Interface
When you first open the app, you are greeted with a screen that asks you to either register on the app or sign in with your existing account. In my case, I registered for a new account and then I got into the app. The user interface on the app looks really clean and simplistic, with just the right things laid out here and there, that will help you enhance your experience on the app. I did not see any advertisements load on the app, which is a good thing.
Swiping from the left, you get access to a menu where you can choose what you want to do in the app. You have options for sending a text message or placing a call or even earning free credits to make calls. Overall, the interface of the app is well laid out and well designed.
User Registration and Free Credits Procedure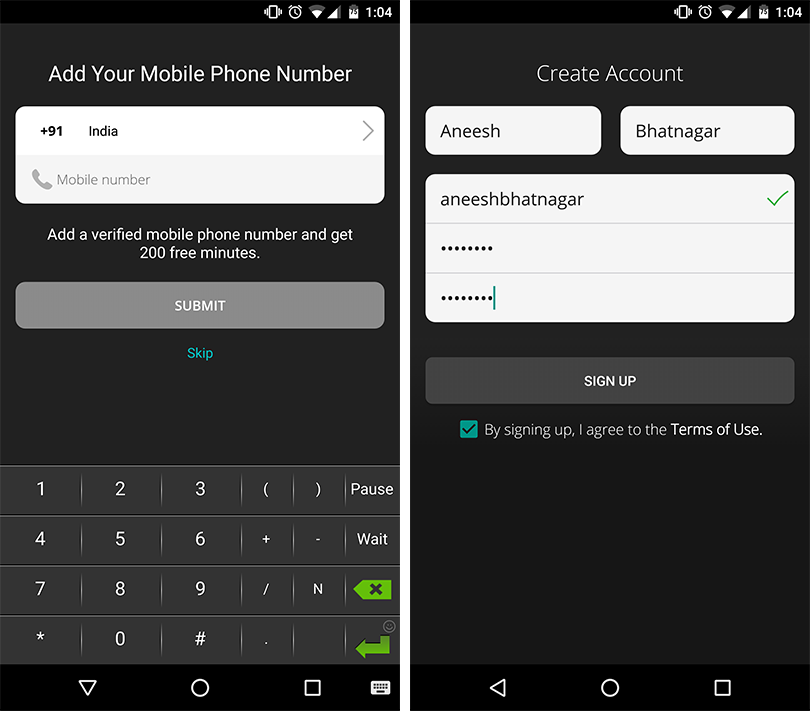 The procedure to start using the Primo App starts by creating a free account on the app. In order to register for a new account, you need to enter your first name, last name, choose a username and enter your password. Then, on the next screen, you will have the option to enter your mobile number, which is an optional step that gets you 200 minutes of voice calling. I entered my mobile number and then got an SMS from the company with a verification code that I entered in the text box and then my number was verified. Now, I was all set to go.
The Primo app also has a section called Rewards, wherein you get rewarded with calling minutes when you complete a certain task. There are a lot of tasks that you can do, one of them being verifying your phone number, which I already did. If you want more minutes, just complete the tasks listed on the page there, and you will get free minutes that you can use to call anyone in the whole world.
Voice Call Experience in Primo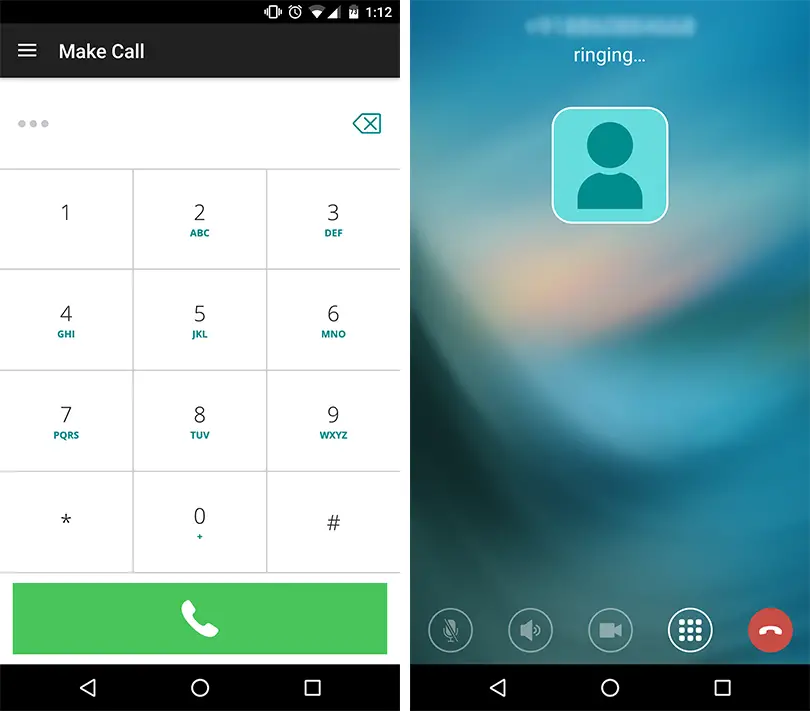 Placing a voice call in Primo is really easy. When you've set up the app, you can simply click on Make A Call from the left slide out menu, and then you will be presented with a dialer, where you can type in the number and just click on call. The other person will receive the call at the same time, with just a small delay of 2s or so. The voice clarity on the call was amazing, for both the people on the call. After talking for around 50 seconds, I disconnected the call, and then 1 minute of talk time was deducted from my account. Overall, the voice calling experience on the Primo app was a breeze. I can't expect anything more from the app.
Video Calling Experience on Primo
For testing out Video Calling on Primo, both the smartphones need to have Primo installed, and have their own accounts created and verified. Even then, when I tried to place a video call, I was not able to do a video call, and thus, unfortunately, I can't rate the video calling experience on Primo.
Additional Features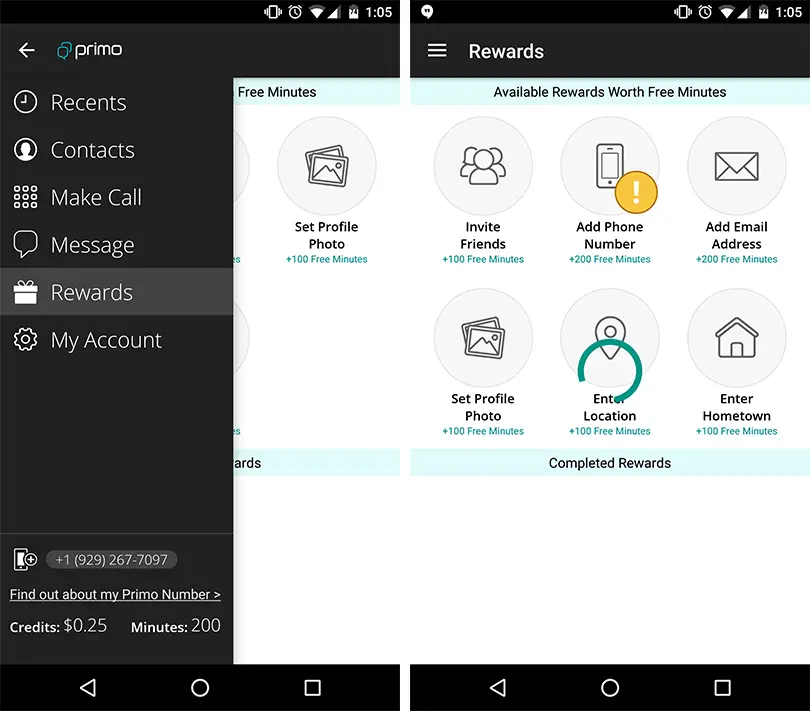 Along with the above-mentioned features, the app also has two additional features that caught my eye. When I verified my number, the app allotted me a number, a virtual number of sorts that I can share with the public. The number that I got was a United States number, and when someone calls me on that number, I get an instant call on my phone in the app itself. This is something that I really liked about the app, which I haven't seen in any other app as such. There is a similar thing available in paid services via Skype etc, but I personally haven't seen it being offered free ever.
The other feature is the ability to send a text message to anyone in the world without any limitations whatsoever. I tried sending text messages, and they were delivered without any hesitations.
Conclusion
Overall, I'd give this app a really good rating, as I was able to place voice and without any issues, whatsoever. It can be really useful to call someone via Primo, and save on your calling bill.  The only thing that I think needs to be improved in the app is the ability to do a video call that I've already talked about, but the voice calling on the app was good and that is enough for me for now.