Samsung Gear S2 is the latest smartwatch from Samsung. Featuring the Gear S branding, the Samsung Gear S2 comes with a 1.2 inch display with a innovative rotating bezel and an always on display. Samsung Gear S2 runs on Tizen and comes with a dual core Exynos processor. Apart from that, it is one of the best looking smartwatches out there. However, given that it does not run on Android Wear, the regular Android Wear Tips and Tricks will not apply to the Gear S2.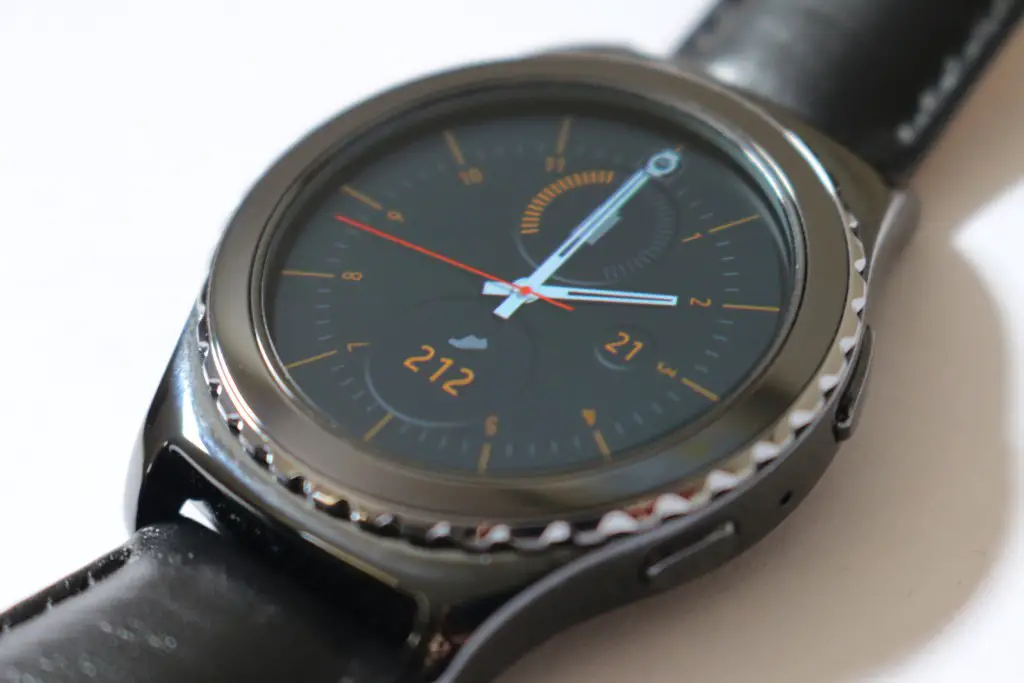 For that very reason, today we bring you a list of some of the best Samsung Gear S2 tips and tricks. Instead of listing the entire set of tips, we have selected the best and most useful ones. Let's get started!
Also See: 
Samsung Gear S2 Review, Pros, Cons, Is it Worth The Price
Samsung Gear S2 Tips And Tricks
Here Maps Navigator App
Samsung and Here Maps have partnered to deliver high quality, offline maps with navigation on Samsung devices. The Gear S2 also comes with the Here Maps Navigator app. Using this app, you can not only get navigation instructions, you can also get turn-by-turn navigation.
To use turn by turn navigation on your Gear S2, head over to the Play Store on your paired smartphone and download the main Here Maps app to get started with navigating using the Gear S2.
Customize Your Watch Face
Samsung has always been a big fan of customization – be it hardware (Galaxy devices) or software (TouchWiz), Samsung has believed in providing as many options as it can to its users. The same trend and thinking continues with the Gear S2 as well.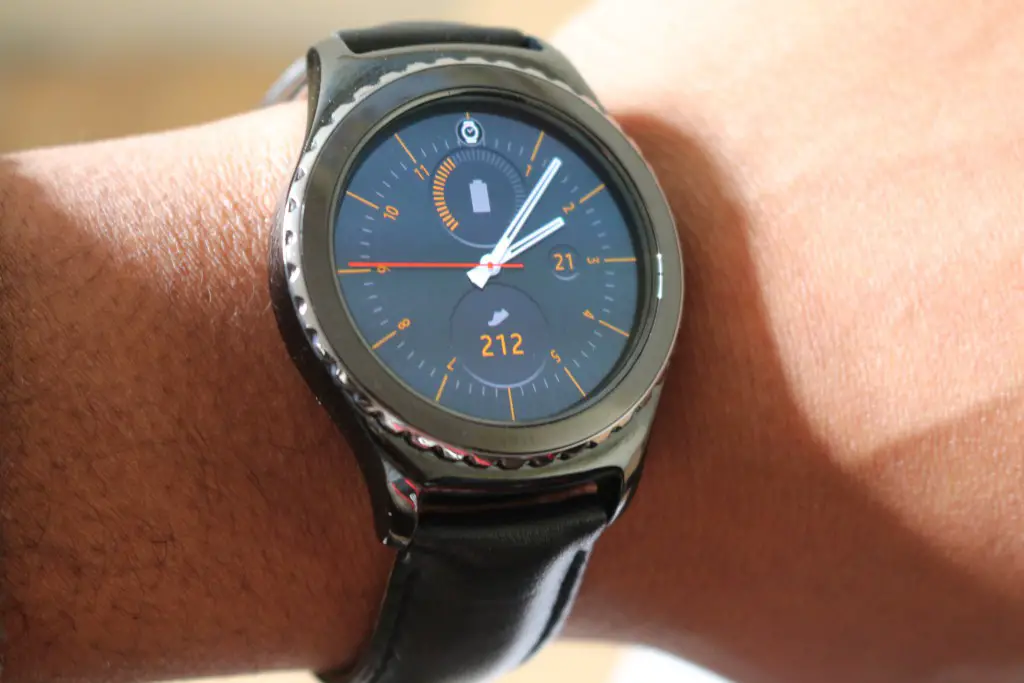 Samsung has added a wide range of customization options in the Gear S2, you will probably be able to turn into a designer yourself at the end of the day. You can even store your own collection of watch faces and switch between them on the fly.
Enable Power Saving Mode
Smartwatches are mostly low on power, in that they do not come with huge batteries. As a result, power efficiency becomes one of the top priority items that you need to watch (no pun intended).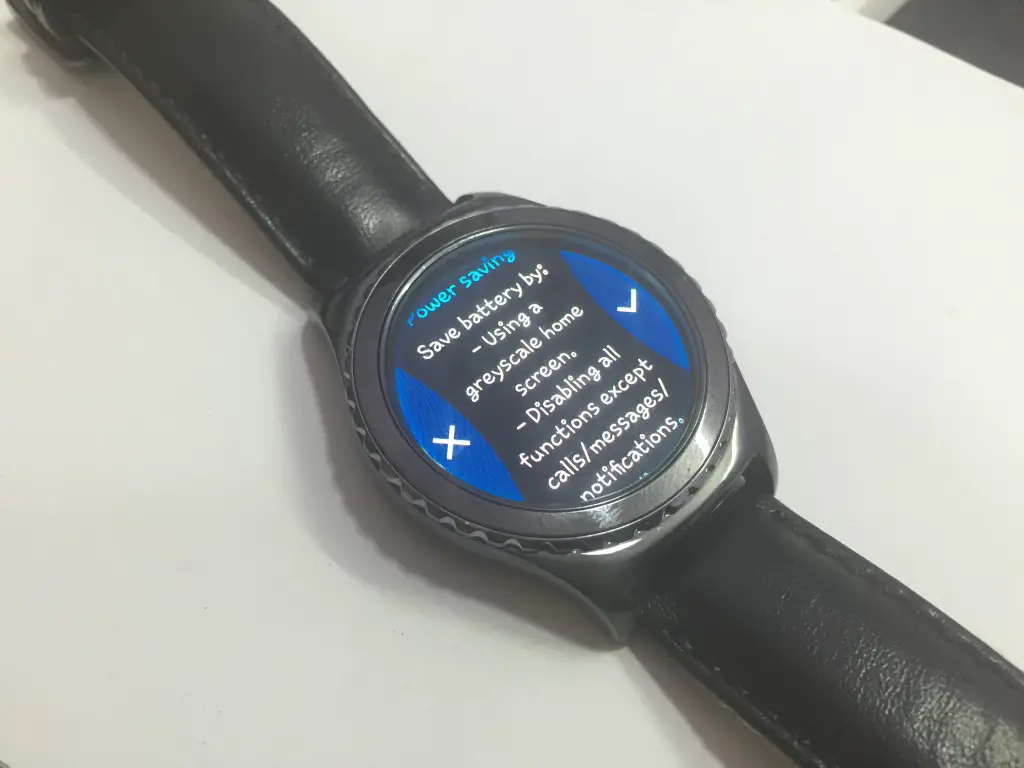 Simply hold down the Home button to the lower right edge of the Gear S2. After that, swipe down to enable these three options – Simple, Power Off and Power Saving. Select Power Saving and your Gear S2 will switch to a grayscale (black and white) watch face. Not displaying colors helps the watch save a lot of battery. And actually, it looks a lot cooler as well!
Control Heart Rate Monitor
Another way to save the battery of your Gear S2 is by controlling how often it checks for your pulse rate. By reducing the number of times it checks for your heart rate, you will be able to save a good amount of battery. You get an option to choose "On the Spot readings", Moderate and Frequent.
Turn Off Wake-Up Gesture
The Gear S2 comes with an amazing feature that depends on the gyroscope. This feature basically turns the display on every time you raise your wrist to view the watch. It is very accurate and Samsung deserves praise for making it so accurate, but it still ends up consuming a good amount of battery juice.
Additionally, if you are jogging, your hands will be moving a lot. This will definitely cause the watch display to turn on every time it detects movement. Since you will not want to lose battery juice unnecessarily, you can turn this wake-up gesture off. Go to Settings -> Device to find the option and turn it off.
Set Up Double Press Shortcuts
Imagine you're working out and want to play music quickly without looking at the Gear S2. With touchscreens these days, playing music or doing other things without looking at the display has become near impossible. Thankfully, the Gear S2 comes with a button that will double up as a shortcut key as well.
Double pressing the back button can play music, open maps, messaging, or other third party apps.
 
Set Up Find My Gear
The Gear S2 is an amazingly beautiful smartwatch that you would not want to lose. Thankfully, Samsung provides you with some very useful security features.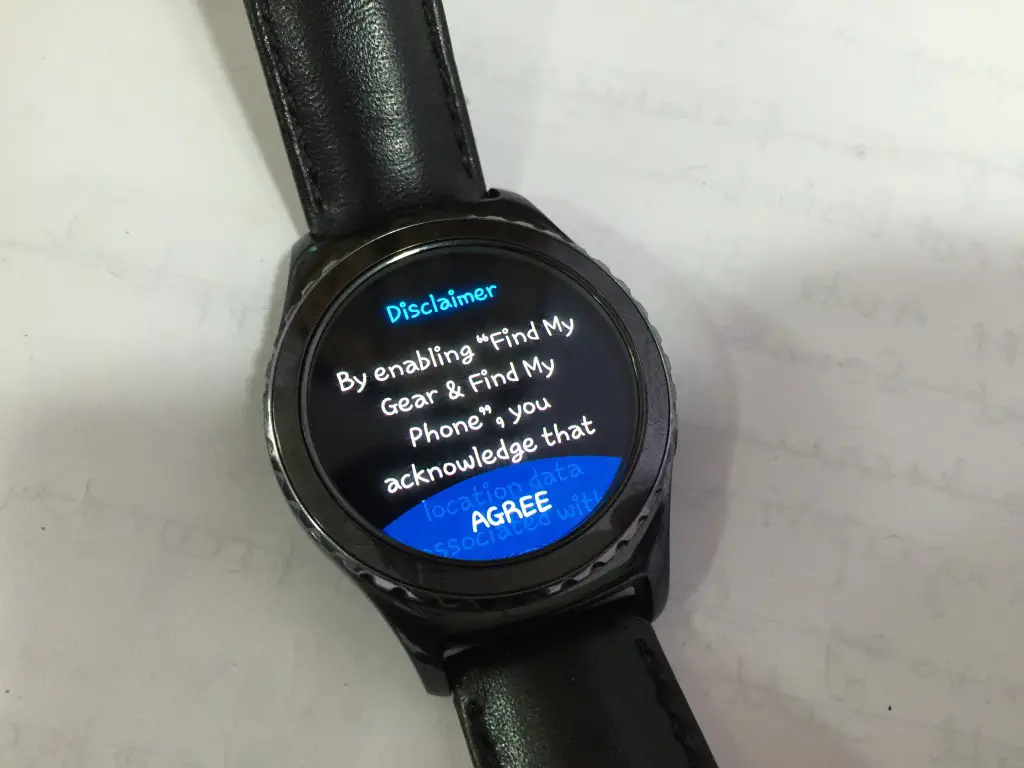 The Gear S2 comes with Wi-Fi support and it will continue to work online even if it out of range of your paired smartphone. You can use Find My Gear to sound an alarm in case you cannot find it. With clumsy people like me, this happens quite often.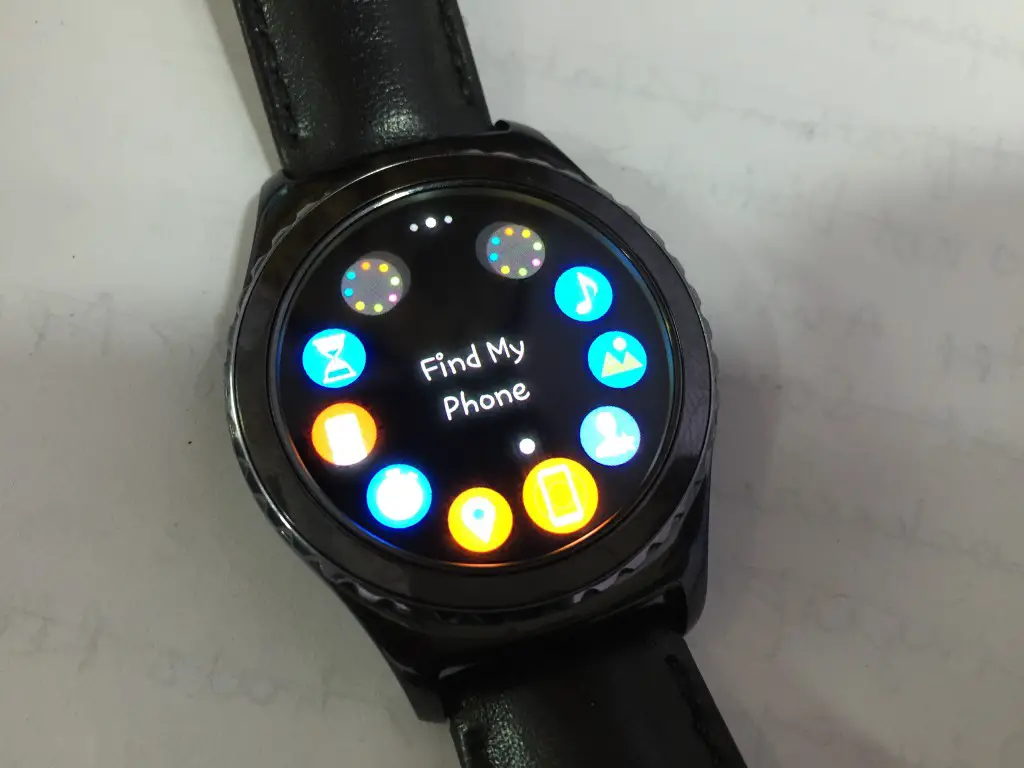 Use Gear S2 To Unlock Your Phone
Android phones come with a really useful Smart Lock feature. This feature lets you turn off/on your phone's secure lockscreen depending on your rules.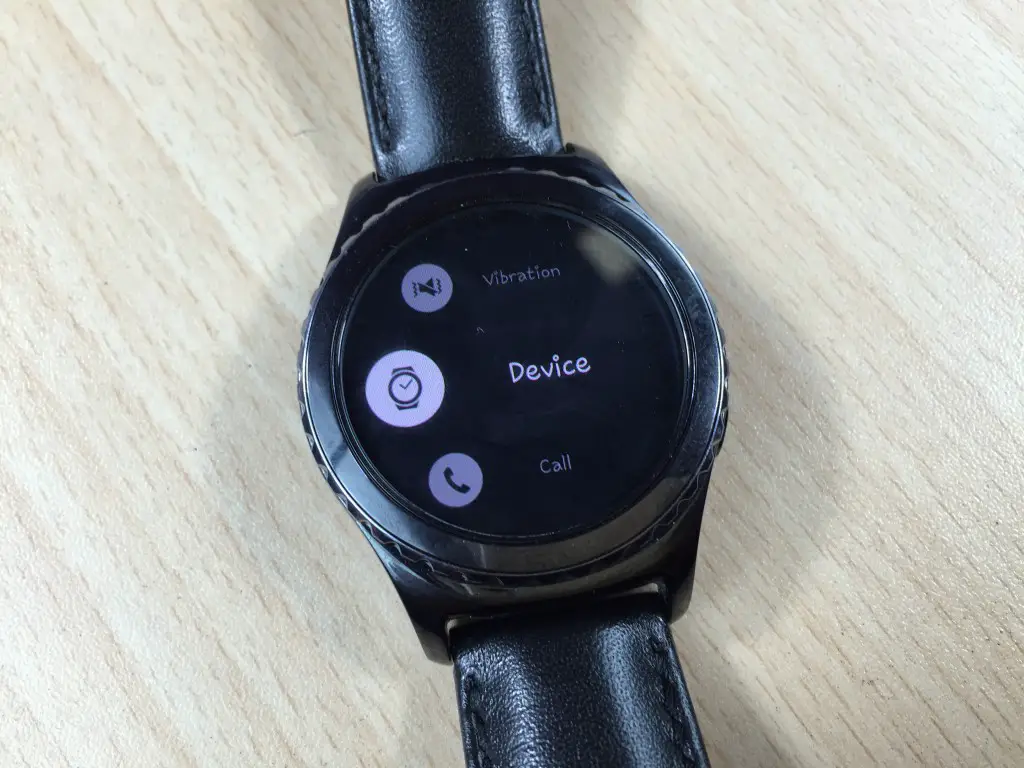 Using Smart Lock, you can set up your Gear S2 to turn off secure lockscreen when it is connected to the phone. As soon as you leave your phone unattended, the secure lockscreen is turned on again to prevent unauthorized access.