PayTM has emerged as one of the most trusted e-wallets over the last few years. What started off as a recharge portal has now expanded to a full fledged e-commerce portal with lakhs and lakhs of items on sale. So you can now recharge your mobiles, DTH connections or pay electricity bills, PayTM also lets you pay at different Portals and Services using your PayTM balance. In other words, you can use your PayTM wallet balance to pay on other sites and services.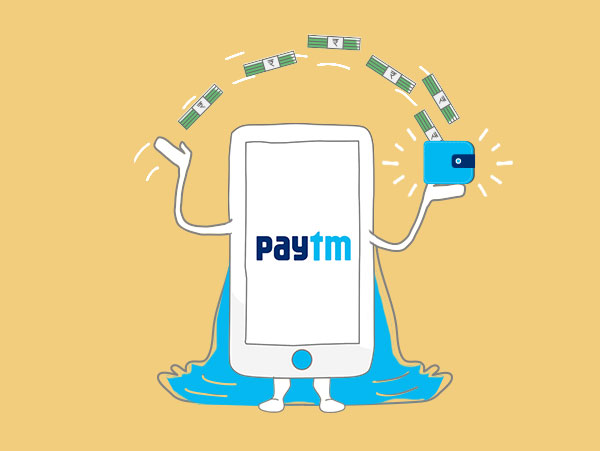 PayTM is currently in the process of setting up a payments bank. Understandably, a lot of you must be wondering exactly what is a payments bank.
What is a Payments Bank?
A Payments Bank is simply a bank that allows you to deposit up to Rs. 1,00,000 in the wallet/account. Services like PayTM have applied to operate their wallets as a Payments Bank. RBI, the Reserve Bank of India, lets these services offer interest on these types of accounts to customers. With the limit set to Rs. 1 lakh, it is high enough for m-commerce companies like PayTM, and low enough for customers to trust these services.
However, these Payments Banks cannot issue loans like normal banks. They can however offer ATM and Debit cards, so you can look forward to getting a virtual debit card at the very least from PayTM, Freecharge and the likes.
Pay With PayTM
Coming back to the point, PayTM has tied up with dozens of Indian portals and services. Thanks to this, you can now use your PayTM wallet balance to pay at these portals and services. In this post, we are listing some unusual and innovative services offered by PayTM where you can pay bills using your smartphone.
Electricity Bill Payment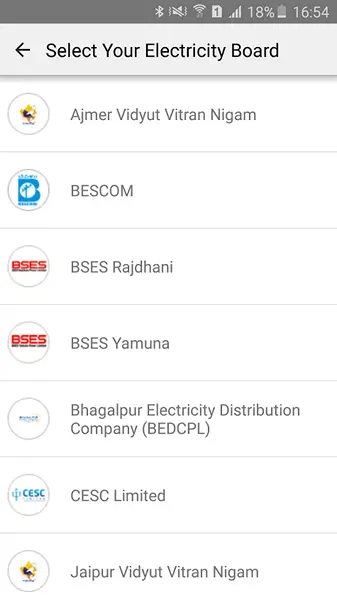 Paytm started with a couple of Electricity boards for payment of electricity bills, but the service has now been expanded to 17 Electricity boards across North India. The following electricity boards are currently supported for Electricity bill payments on PayTM are:
Ajmer Vidyut Vitran Nigam
BESCOM
BSES Rajdhani
BSES Yamuna
Bhagalpur Electricity Distribution Company
CESC Limited
Jaipur Vidyut Vitran Nigam
Jodhpur Vidyut Vitran Nigam
Muzaffarpur Vidyut Vitran Ltd
Noida Power Company Limited
North Bihar Power Distribution
Reliance Energy – Mumbai
SNDL Nagpur
South Bihar Power Distribution
Tata Power – DDL
Torrent Power Limited
Uttar Pradesh Power Corporation Limited
Note that payments made to these respective electricity boards will take two days to reflect in your account.
Bonus: Use code elec5 to get Flat 5% Cashback on Electricity Bill Payments.
Gas Bill Payment
You can also make your Gas bill payments using PayTM. The following gas operators are supported currently.
Adani Gas Limited
Mahanagar Gas – Mumbai
Siti Energy Limited
Metro Card Recharge
If you use the Delhi Metro or Mumbai Metro, you can avoid waiting in lines to recharge your metro card. At the moment, PayTM supports recharge of Delhi Metro and Mumbai Metro cards.
Bonus: Use code METRO100 to get flat 10% cashback.
School And College Fees
Paying your School and College fees just got a whole lot easier with PayTM. You can make your school and college fees payments via PayTM in a matter of a few seconds. There are dozens of schools and colleges that work with PayTM – visit here to check if your institution is supported.
Insurance
Making your insurance payments is now as easy as recharging your mobile. PayTM has been expanding the types of services it provides and right now, it supports the following insurers.
ICICI Prudential Life Insurance
IndiaFirst Life Insurance
Reliance General Insurance
Reliance Life Insurance
Religare Health Insurance
SBI General Insurance Limited
TATA AIA Life Insurance
Water Bill Payment
Other than mobile recharges and utility and education payments, PayTM has added support for Water Bills too. Right now, the only water board that supports PayTM is Delhi Jal Board, but expect other boards to be supported soon too.
Indian Railways
While the IRCTC website has gotten way, way better than before, making a payment can sometimes be a bothersome exercise. However, with PayTM being added as one of the supported payment options, you can go ahead and buy your railway tickets with the PayTM trust.
I have been using PayTM for years now. To see it grow to such an extent has been quite an experience. How do you use PayTM? Let us know in the comments below.