Charging your devices is a cumbersome task if you have a lot of devices to charge. All your cables are dangling around the table, some here and some there. What if there was a solution to all this? What if you could use a charging station, that not only will hide your cables, but also act as a stylish stand for your devices while they charge? Enter Zentree, a smart flexible charging solution that lets you place your devices on its stand, in any orientation and then charges your devices using the inbuilt charger.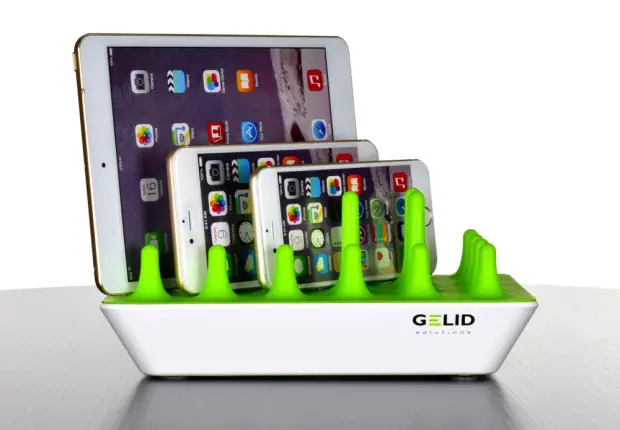 The Zentree comes with a flexible, tree-like design, where you can place your gadgets that charge via a USB cable in any orientation you want. You can also place your smartwatches on the stand here, and connect the charger to the USB port. The ability to place the devices is whatever orientation you want is amazing. The orientation you decide to put in will determine the number of devices that you can put on the stand.
When you remove the cover of the Zentree, you are greeted with a lot of room for cable management. You can curl up your cables and just put them there without them being seen at any point. After placing your cables inside that compartment, you can just take small lengths of that cable out, and connect it to your device. The charging station itself comes with cable ties and microUSB cables that will help you charge the devices, and keep the cables organised.
In terms of the power output of Zentree, it is capable of providing a 48W total output, which means 5V and 2.4A output per port that the charger has. It connects to the wall with just one power cord and provides you with 4 such USB ports to charge your devices.
Zentree Demo Video
Pricing and Availability
The Zentree Product is live on Indiegogo, a website where you can back a product and help it get built, and you'll get the product delivered when it's built. As of writing this news, they have different backing options that you can use for example USD 30 option, which will entitle you for a Zentree with free shipping worldwide, only for a limited time. So, head over to their Indiegogo Campaign page and back the product if you like it. 
Conclusion
We have seen desktop chargers in the past, but those desktop chargers were just chargers and had no slots to place your smartphone on them. The Zentree is an innovative product that can help you charge your devices while keeping them organised for you on the table. It definitely seems like an interesting product and I've already backed it. I'm waiting for my product, which should reach me by April End or so.