While some phones used to come with a mini HDMI port back in the olden days, it's almost rare that you'll find it on any new phones.
In such a scenario, being able to cast your screen becomes a little difficult. Enjoying the photos, videos etc on the big screen is an entirely different experience altogether. To help you with this, we have compiled a list of the best mobile phone connectors for TV, Wireless Display and Video Casting in India.
Chromecast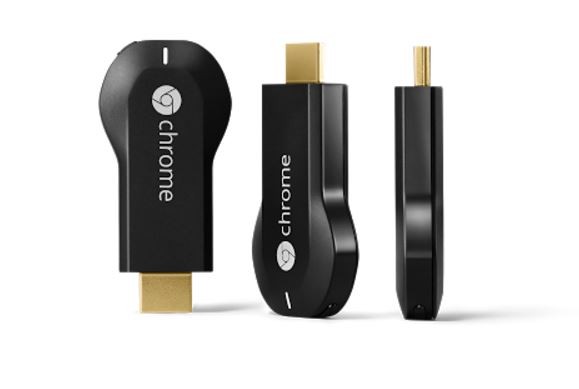 We have the Chromecast in the top spot in our list here. The device, launched by Google and released in a wide number of markets, changed the entire wireless TV dongles market. Sure, there may have been other affordable dongles out there, but none got the market going as much as Chromecast did.
Key Features
Plugs into your existing TV set if it comes with a HDMI port
Cast YouTube, Netflix, Hulu and other services natively using the Cast button on Android devices. Additionally, there's a free Chromecast app available in the Play Store and iOS App store.
Use Chromecast from your laptop or computer as well, if you use the Google Chrome web browser. For this purpose, you will have to download the free Google Cast extension.
Pros
Very affordable at just Rs. 2,999
Highly portable
Tab Casting – The Chromecast can be used to mirror a Chrome tab open on your computer or laptop
Cons
No support for Amazon video. Not a big deal in India although it could be disappointing for some users
No physical remote – you have to use this via the Android or iOS app
Buy Chromecast From ( Amazon | Flipkart ) 
Teewe 2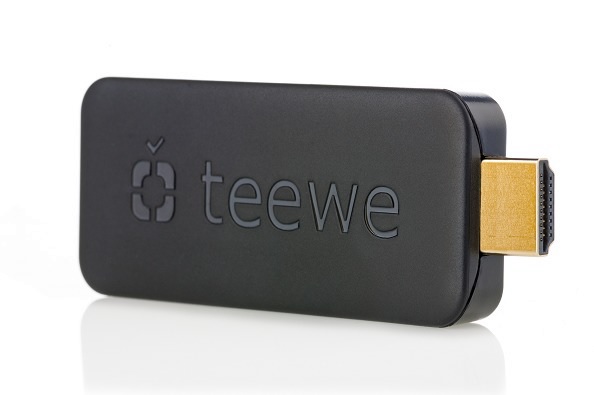 The original TeeWe was launched at a price of Rs. 1,999, when Chromecast was still not available in India. Mango Man, the makers of TeeWe have since then launched the second version of their wireless tv dongle called the TeeWe 2 at Rs. 2,399.
Key Features
Indian users may not actually like the support (or the lack thereof) for Indian services in Chromecast. To fill in this gap, TeeWe was launched. The latest version is TeeWe 2, launched at an attractive price of Rs. 2,399. It supports a wide range of Indian services as well as YouTube. TeeWe 2 will also get you access to a host of premium Indian content. You can also play locally stored content, whether or not you have a working internet connection. You will have to have the TeeWe as well your device on the same Wi-Fi network, though.
Pros
Cheap and of high quality
Sleek and designed extremely well
Access to a whole host of Indian content in addition to curated Indian content from YouTube
Access to premium content worth over 100k hours
Supports Windows Phone as well with a free companion app in the Windows Phone store
Cons
If you use services like Netflix or Hulu, you are better off with Chromecast as they're not supported by TeeWe 2
Buy Teewe 2 From ( Flipkart | Amazon )
Ez Cast M2 Iii
Key Features
Ez Cast M2 Iii is another Chromecast alternative that costs less than the original. Featuring a nearly identical design, the Ez Cast M2 comes with companion Android and iOS apps. With support for DLNA, Miracast and Airplay, you can pretty much expect great support on both Android and iOS.
Pros
Cheaper than Chromecast and TeeWe 2
Supports DLNA, Miracast as well as Airplay
Extended cable with Wi-Fi dongle to avoid Wi-Fi reception issues
Cons
Feels slightly cheaper in terms of quality
Buy Ez Cast M2 Iii from ( Amazon | Flipkart ) 
Roku 3500R Streaming Stick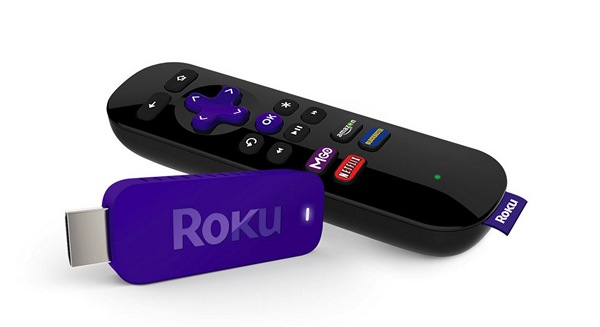 Slightly expensive in this list, the Roku 3500R Streaming Stick is another great, high quality Chromecast alternative. It costs a bit more than Chromecast, but comes with its own benefits.
Key Features
The Roku 3500R Streaming Stick comes with support for over 2000 channels, including services like Netflix, Hulu and Amazon Video. While the latter two are region restricted, you can use now use Netflix in India. It also comes with a remote that you can use to control the playback and other things like volume.
Pros
Supports more than 2000 channels
Comes with a remote
Very simple user interface
Support for 1080p full HD video playback
Cons
Costly
Some services supported by Roku are region restricted in India, and in conjunction with its high price, it may not seem that attractive
Buy Roku 3500R Streaming Stick from ( Amazon ) 
Tro
nsmart T1000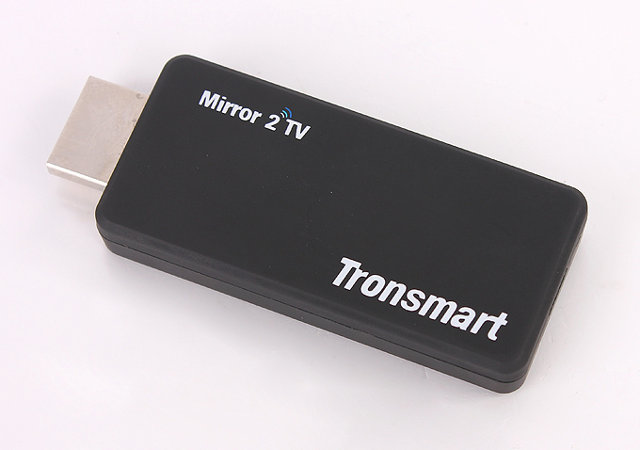 Tronsmart T1000 is another wireless TV dongle that we recommend. With support for multiple standards, the Tronsmart T1000 is a good quality wireless TV dongle that you can consider.
Key Features
Supports iOS and Android. There's Miracast, DLNA, Airplay support thrown in for maximum compatibility. The supplied external cable can be used to plug in to the Tronsmart T1000 to make sure the Wi-Fi signal reception remains strong.
Pros
Supports multiple standards out of the box
Free iOS and Android apps for easy set up
Supports casting of videos, photos, games
Cons
Costs more than the Chromecast and other options listed above
The interface is a little clunky
Buy Tronsmart T1000 From ( Amazon )
Conclusion
These are the best options for any indian looking forward to buy wireless tv dongle. Let us know, which is your favourite wireless tv dongle or mention the of some other good wireless screen cast we might have missed. We will add it to the list if it is good.