A lot of people using Android smartphones face a problem that their phone says that you can't install any more applications as the internal storage is full even though there is a lot of free space on your phone. This happens in a few smartphones only and not in all. This happens because in those smartphones, the manufacturer has partitioned the internal storage of the device into user storage and app storage. When your app storage gets nearly full, the phone alerts you that you can not install any more apps as there is no free space on the phone.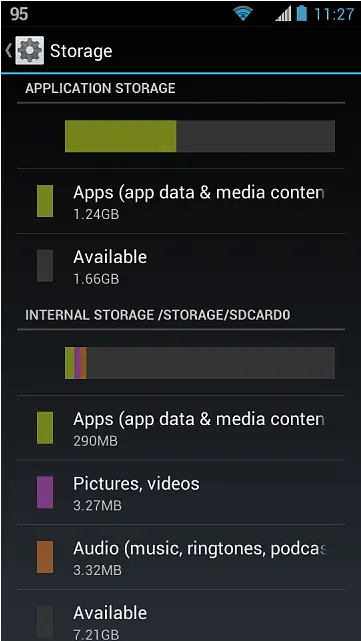 Today, in this article, I am going to tell you how you can fix that problem on your smartphone. There are a few ways to fix these, some are really simple whereas others can be tricky because of the thing that you have to do to fix it.
Clear Cache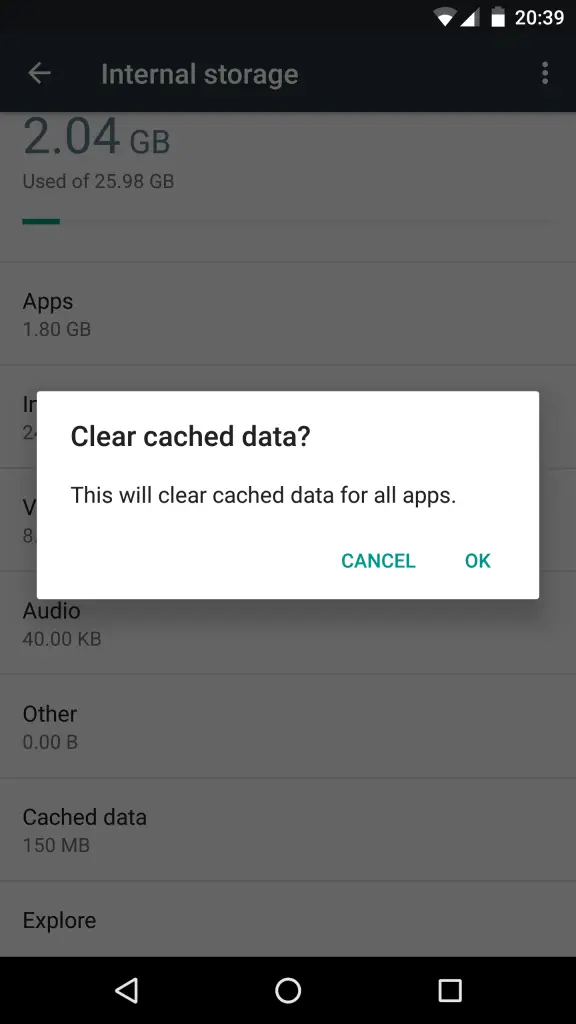 The first and foremost thing that you can do is that you can clear the cache on your smartphone. When you use an app, the app saves some data in the phone's cache memory so that it can retrieve that data in the future without any hassle. Clearing this data is not going to cause any trouble to any app that you use, but will just force the apps to reload their data from the internet. In order to clear the cache on your smartphone, head over to Settings -> Storage. Wait for the storage to show up, and when it does, click on Cache. When you click on it, the Android OS will ask you if you really want to clear the cache on the device. Choose Yes and wait for a few seconds. It will have cleared your cache and given you some extra space to install more apps.
Move apps to SD Card
If you are one of the lucky ones and your smartphone features a microSD card, moving your apps to the SD card might be your best bet. A lot of smartphones allow you to move the apps to the SD card, but not the entire app is moved there. Some core files do stay in the phone's internal memory but a lot of data is moved to the SD card. In order to do this, you need to go to Settings -> Applications. In applications, choose any app that you've installed and choose move to SD. You'll find this option only in smartphones that have the option to move apps to SD card. This will definitely free up some space on your phone to install new apps.
Uninstall Updates to Certain Apps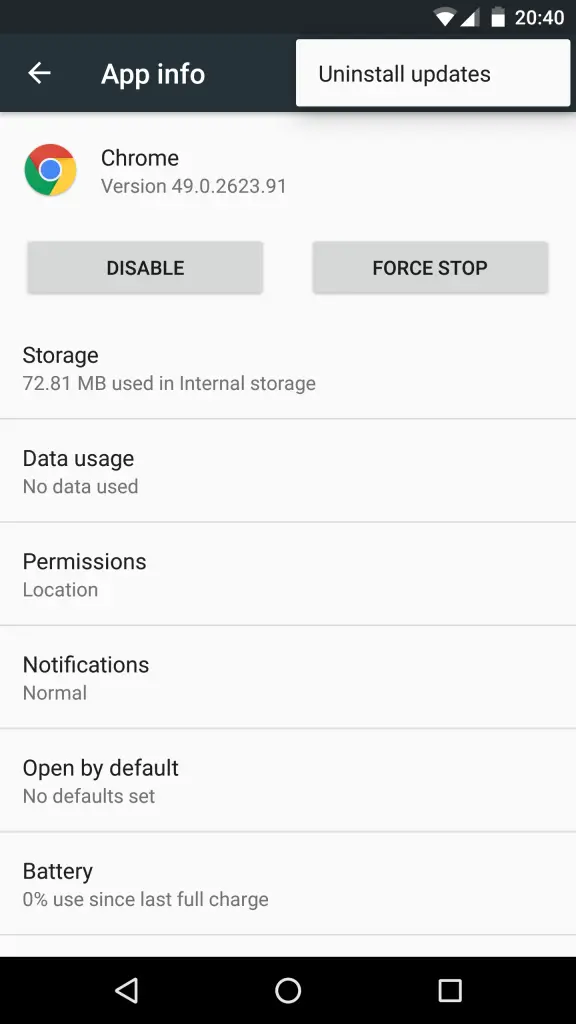 Another option that you have is to uninstall updates to apps that you hardly ever use. For example, if you hardly ever use the maps app or any other app that came installed on your smartphone, you can uninstall updates to that app and roll it back to the state that it came in with the phone. This will allow you to save some space because when you install updates, it takes up a lot of space that the app otherwise wouldn't. To do this, go to Settings -> Applications and then choose the application for which you want to uninstall updates. Here, choose the option to uninstall updates.
To make sure that updates are never installed automatically, open the Play Store on your Android phone and turn off Auto Update Apps from the settings.
Uninstall Unused Apps
The last but not the least step that you can take to free up space on your Android smartphone is to uninstall apps that you hardly use. Maybe there's a game that you hardly ever play. It is a good idea to uninstall that game because it is just taking space on your smartphone. It is even valid for an app that you hardly ever use. There are a lot of apps on everyone's smartphone that they hardly ever use and uninstalling those apps will definitely free up a lot of space than doing any other thing listed above.
Conclusion
Using one of the ways mentioned above, I hope you were able to clear out some space on your smartphone to install a few new apps. If you haven't faced any such problem in your smartphone it might be because your phone does not segregate storage into application storage and user storage. Share the article so that if any of your friends find such a problem, maybe they can be benefited from this.