Apple had launched their new iPad Pro last year, which was aimed at people who could actually carry in just a tablet to work, and perform all their tasks just on it. This iPad saw a mixed reaction from the users, and that's why Apple launched their new iPad Pro, but with a smaller size this time.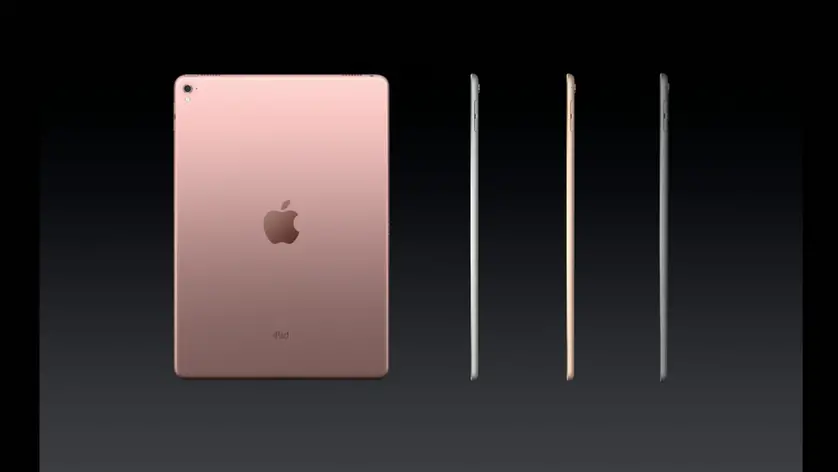 iPad Pro Specifications
[table id=451 /]
The all new iPad Pro packs a 9.7-inch display with True Tone Display and Night Shift. The iPad is powered by the 64-bit Apple A9 chip. The storage on the device is going to be offered in either 32GB, 128GB or 256GB. Yes, finally we have an iPad with 256GB storage.
The iPad Pro also packs a decent camera with 12-megapixels on the rear and 5-megapixels on the front. The rear camera is also accompanied by a true tone LED Flash whereas the front camera is accompanied by the same Retina Flash as the iPhone SE. The camera pictures taken with this iPad looked really interesting in terms of the colour and clarity. The iPad also allows you to shoot videos in 4K.
The iPad Pro also packs a TouchID fingerprint sensor in the home button on the front. You can use that fingerprint sensor to unlock the device, or pay using Apple Pay, which is supported on this iPad.
It will be available in the WiFi variant as well as the WiFi + Cellular variant, just like the parent iPad Pro. The colors on the this iPad will also be similar to the ones on the iPhone SE. It will be available in Gold, Rose Gold, Silver, and Space Gray.
The iPad Pro also features always listening Siri, and was launched along with a new keyboard that is made for the new iPad Pro with a smaller size. It also works with the Apple Pencil, that Apple claimed to be its best innovation ever.
The old iPad Pro, the larger of the two will now also be available in the 256GB variant, starting 31st March.
Pricing and Availability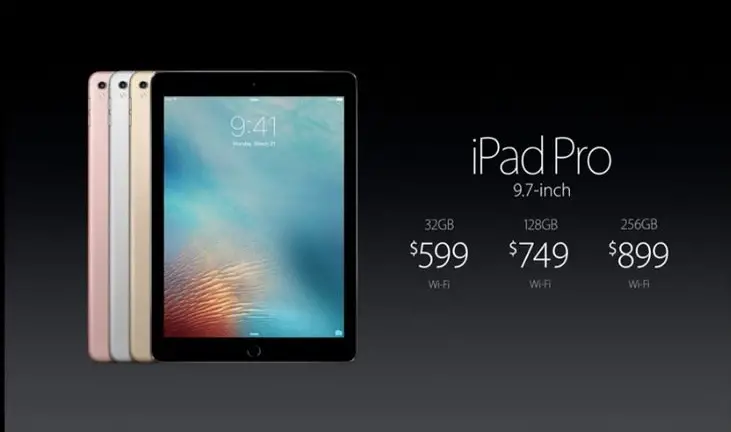 The new iPad Pro is priced at USD 599, USD 749, USD 899 for the 32GB, 128GB and 256GB respectively for the WiFi only models and USD 729, USD 879, USD 1029 for the 32GB, 128GB and 256GB WiFi + Cellular models. It will be available for sale from 31st March in the USA but the registrations begin 24th March itself.
Conclusion
The new iPad Pro looks really decent with the new specs that it has to offer. It now comes in a more compact form factor with a screen size of just 8.5-inches, which might be the right size for a lot of people. This year at this event, Apple mainly focussed on launching compact variants of their devices that were launched last year.