Redmi Note 3 from Xiaomi is selling like crazy in all the flash sales that the company has done. If you were one of the lucky ones who was able to purchase the phone in the flash sale, and are looking to purchase an accessory to use with your smartphone, let me list out a few accessories that you can buy for your newly purchased Xiaomi Redmi Note 3.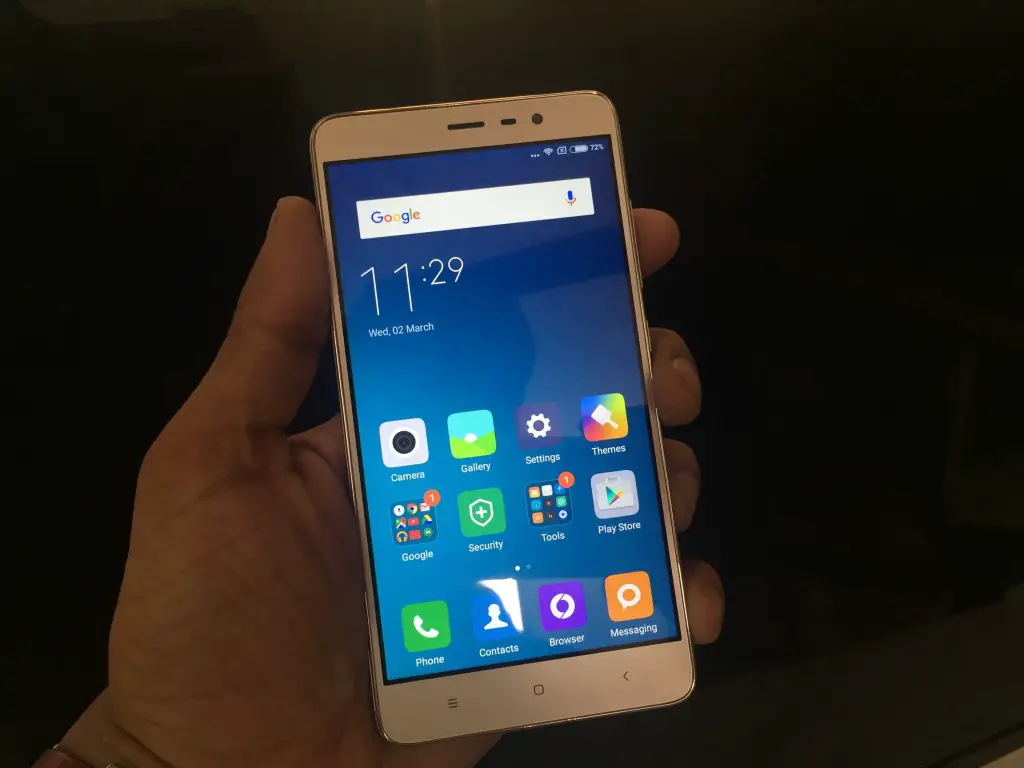 Phone Cover
A phone cover is the first and foremost thing that you can buy for your smartphone. No matter how strong a phone is built, it might just break due a silly accident. It's better to have a case on the phone rather than having to replace the phone altogether. Now personally, I like to use a transparent case because that still keeps the look of the phone alive along with providing some extra coverage.
You can buy the Chevron Silicon Transparent Back Cover for Redmi Note 3 from Amazon India, but just to be clear, this case will not protect your phone from drops that much, but mainly from scratches and stuff in day to day usage.
If you want a different option, you can go with the Kapa Luxury Mirror Effect Case for the Redmi Note 3. It is available in Gold color as of writing this article, and if features a full reflective surface on the front and the back. It definitely adds to the bling of your device to a great extent.
Tempered Glass
The screen of a smartphone is something that you need to protect a lot and even more with the Xiaomi Redmi Note 3. This is because we have no information from the company about the screen protection that is available on the smartphone. We have already done a few tests on the screen of the phone and you can read more about it in that article.
If you are looking for a tempered glass, I'd suggest you to go checkout the Tisec Curved 2.5D Redmi Note 3 Tempered Glass Screen Protector. It offers a good protection for your phone, and is really easy to apply on your phone. You can even do that at home.
Bluetooth Speakers
Listening to music and watching movies is something that almost everyone does on their smartphones these days. While doing all this, it is good to have a great audio experience, preferably via an external speaker. The speakers on the Redmi Note 3 are located at the back, and when you place it down on a table, the sound does get affected a bit. In such a case, it is good to have a Bluetooth speaker that you can use.
The two speakers that I recommend you to check out are the Xiaomi Bluetooth Speakers and the Logitech X100 Bluetooth speakers. The Xiaomi Bluetooth speakers are not available generally due to some stock issues, but you can easily find the Logitech ones on Amazon or Flipkart without much trouble.
Power Bank
Even though the battery on the Xiaomi Redmi Note 3 lasts a really long time, it is a good idea to pair up a power bank with your smartphone. You never know when you actually need to charge your phone on the go. When I was testing the Xiaomi Redmi Note 3, I could get a good battery life including around 5 hours 30mins of screen on time on average.
If you want to buy a power bank, I will suggest you to go with the Xiaomi Power Banks, as they offer great capacities and are good when using with smartphones. I recently tested the Xiamoi 20000mAh power bank, but it is not available in India. However, you can get the 10400mAh or the 16000mAh power banks from the official Xiaomi website.
Conclusion
I have listed the accessories for the Xiaomi Redmi Note 3, giving out options wherever possible. The accessories listed above are the ones that I think every smartphone user should have. Even if you have a different smartphone, look for similar accessories to pair with your smartphone. The power bank and the bluetooth speakers that are listed above can very well be used with your smartphone as well.