Memory cards have long been the cheapest way to expand the fixed internal storage of our smartphones. Why, we had dumb feature phones with extremely limited internal storage. Memory cards made sure that these phones were at least usable for playing back music and storing photos.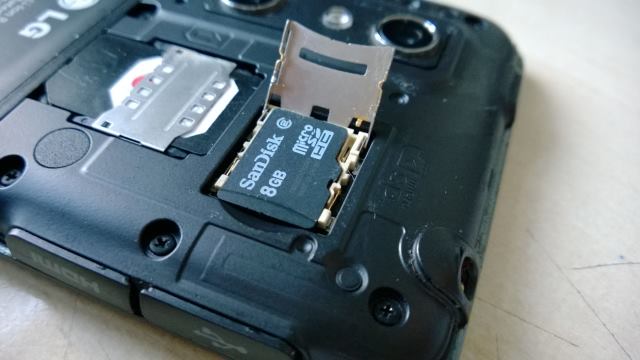 However, one question that we have constantly heard is if memory cards can slow down your smartphone. They may be cheap, they may be costly, but the question still stands. If memory cards can affect your phone's performance, you will have to determine what's more important to you – the extra storage or the performance. And if the memory card is affecting your phone's performance to a great extent, is there anything you can do about it?
In today's feature, we try to rationalize this and help you out with some simple explanations.
Ask GTU: Will Memory Cards Slow Down My Smartphone?
As mentioned above, the answer is that it depends. Memory cards come in different classes, sizes. It's also important to know how much your phone actually supports. Many smartphones these days support cards up to 32 GB at the very least – in other words, 32 GB cards are support by most of the smartphones out there.
However, many middle-range and high end smartphones support memory cards up to 128 GB. There are some phones that also support cards up to 2 TB (2000 GB), but this is useless for our discussion.
So, what's the answer?
Check Your Media
Apart from the hardware based points, it also depends on what you are storing on the memory card. Having a lot of images, for example, will slow down the entire phone to a great extent on startup. The phone's media scanner will take a considerable amount of resources to scan your photos, videos and music.
Apps Installed On Memory Card
Many modern smartphones also let you install your apps on your memory card, which is capable of slowing down your phone.
Generally speaking, memory cards are supposed to be used to store media files and other files. They are not resource-intensive and don't use up the flash storage cycles of memory card (Memory cards are a form of flash storage. Flash Storage has a limited number of cycles that it can run) as much as apps do.
The other thing about installing apps on memory cards is that they will run a lot slower. Internal storage is much more faster and reliable than memory cards, so it is advisable that you install apps on the phone's internal storage instead of memory cards.
Use memory cards only to store media – photos, videos and music, and other files.
Check The Memory Card Storage Limit Prescribed
..and stick to it.
Manufacturers of phones generally mention the maximum storage expansion that their phones support. If you are going to use a memory card to expand the internal storage, always stick to the maximum limit mentioned by the phone company.
In practise, you may actually be able to use a card of bigger capacity than mentioned on the phone's box, but this goes against the Quality and Assurance standards set by the manufacturer. Limits mentioned by companies are set after rigorous testing and experimentation, so it's best to stay within the prescribed limits.
Check The Memory Card Class While Buying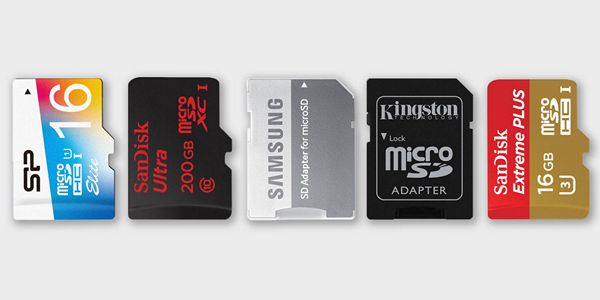 Memory cards come in different capacities and classes. Capacity refers to the storage, while Class refers to the data transfer speeds. Broadly speaking, here are the most commonly sold classes of memory cards.
Class 2 – min 2 MBps
Class 4 – min 4 MBps
Class 6 – min 6 MBps
Class 8 – min 8 MBps
Class 10 – min 10 MBps
Understandably, Class 10 memory cards are the costliest and Class 2 memory cards are the cheapest. With modern smartphones featuring really fast internal storage, it makes no sense to go for a cheaper Class of memory card. Sure, you may end up spending a little more, but this way the performance will not be affected to a great extent.
Buy From Reputed Companies And Trustworthy Sources Only
So you spotted a great deal on that Class 10 memory card on a website. Speaking from experience, you will be tempted to hit the Buy button before batting an eyelid.
But stop.
Fake Memory cards are so widespread, some times the most attentive buyer can be fooled as well. Generally, these fake memory cards are sold at throwaway prices. If it sounds too good to be true, it generally is a fake memory card.
So what can happen if you buy a fake memory card?
Data Loss risks, malware risks, less actual storage than advertised, a lower class of memory card than advertised – these are just some of the risks of buying a fake memory card. In worst case scenarios, the card may actually not work at all.
At the end of the day, these cards will slow down your phone a lot.
Always make sure you buy from reputed companies only – SanDisk, Samsung, Sony, HP, Transcend, Kingston, Strontium are some companies that you can buy from.
If you are buying the memory card online, make sure you buy from reputed sellers only. On Amazon, look for Amazon Fulfilled. On Flipkart, look for Flipkart Advantage. On Snapdeal, look for Snapdeal Fulfilled.
Conclusion
There are a lot of factors that can affect your smartphone performance. If you are expanding the internal storage, make sure you buy the right card and use it properly. Use our pointers mentioned above for understanding this.
If you have any questions about memory cards, let us know in the comments below and we will help you out. Share it with your friends as well to help them buy the right memory card.