Canon Pixma G2000 is the latest low cost printer from the company, falls under a category where it does not compete with high end printing machines. It comes at just INR 10,900 and Canon has a clear perception about its target users for the machine.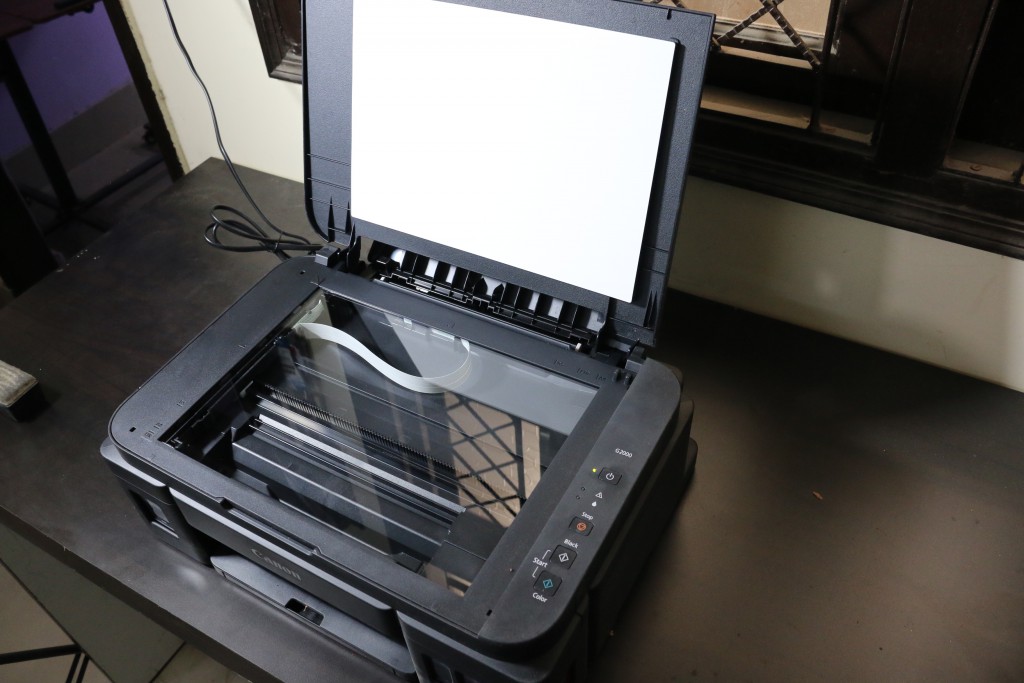 It is a high yield refillable ink tank printer with low cost output per page; this means it is a great option for those who have to print a lot of pages frequently. It cannot just print, it can also scan and copy as well. The ink tank printers contain a high volume of ink, that automatically reduces the stress of changing the cartridges again and again.
Key Specs
[table id=504 /]
Pros
Basic and compact design
Good print quality
Changeable heads
Ink tank contains high volume of ink
Supports borderless printing
Low-cost printing
Cons
No display
No option for wireless or mobile printing
Build quality is just ok
No LAN connectivity
Box Content and Installation
Apart from the printer, the box contains 4/4N ink bottles, 1 year warranty card, power cord, USB Cable, A CD containing demonstration and software and other documentation. Installation is very simple. Even if you are not tech savvy, you can install this printer without any trouble. Just plug-in the USB cable in an apt OS running PC and drivers will automatically install.
Design and Build
Canon G2000 has a box type design which is divided in a 2 horizontal levels, the upper part houses the scanner assembly whereas the lower has the printing machinery and ink tanks. The coloured ink tanks are on the right hand side of the machinery and the black ink is on the left side. The input tray is at the top but positioned at the back side of the lid. It can contain a stack of 100 plain sheets at once.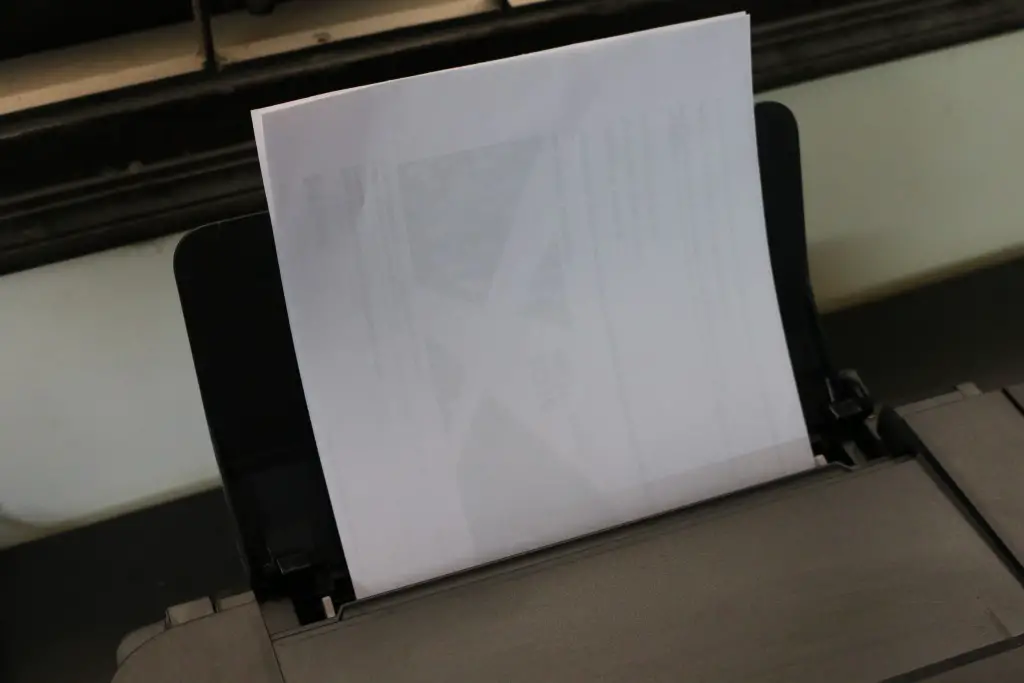 You won't find any display or touch panel on the body, which means you cannot customize your print settings before you make it ready for a printout.  It is void of a lot of cables and ports as it comes with only the USB connectivity. It does not have any port except the USB port and the power cable, there is no LAN port as it does not support LAN connectivity.
To control the basic functions, it has 4 buttons placed on the right side of the flap. These buttons are used for the basic controls of the printer and have different coloured LEDs signaling different functions like "error", "paper jam" "no paper" or "busy".
Canon Pixma G2000 Photo Gallery
Canon Pixma G2000 Performance
Whenever we test a printer, there are two things on the basis of which, we judge a printer- the speed and quality. It is always appreciated when the mileage of any cartridge is longer, so that we do not have to change the cartridges again and again. It is always advised by Canon to shut down your printer properly after the use as it helps to save ink from drying up inside the nozzles.
One thing that falls on the negative side of the printer is that it does not have an option of back to back printing, as it does not have a duplexer. So you have to flip the paper manually every time you have to print back to back.
As far as the speed is concerned, it is quite fast in normal office and home printing. A full page of colour printing takes about 2-3 seconds in high quality settings. It is a pretty decent speed for the price, and most of the good inkjet printers of this range take almost the same amount of time.
Considering the photo printing experience, it can print border-less photos in different sizes – A4, 4 x 6″ / 5 x 7″ (album) or 8 x 10″. You can use glossy papers to print photos, and the quality of photos is really good. The colour reproduction is impressive; it may not be as good as the photo printers but still does a commendable job.
It takes 14-15 seconds to setup after it is turned on, and almost half minute to print on the first command. Once you have started printing, it takes less than 6 seconds in continuous printing.
Conclusion
At INR 10,900 Canon has designed a very useful printing machine that focuses on low cost printing with the help of ink tank design. As far as speed and quality is concerned, it has managed to impress us for sure but there are some factors where we expect it to improve. It lacks a display, LAN connectivity, wireless connectivity and auto duplexing, which is commonly found in similar inkjet printers.
Apart from these shortcomings, there is a lot to love about this printer which includes the no nonsense design, photo print quality and the economical printing it offers to users who print images and photos in bulk.