Youtube has become one of the most popular video sharing platforms across the world. To make it even more accessible to the users, Youtube Offline feature was launched in 2014. YouTube's offline feature allows you to save youtube videos on your Android and IOS devices for watching them later, during periods of low or no connectivity. But remember all the videos on youtube are not available for offline viewing, and an offline video can only be played for a period of 48 hours after the download then you'll have to re-sync it. Let us take a look at the working of Youtube Offline Feature.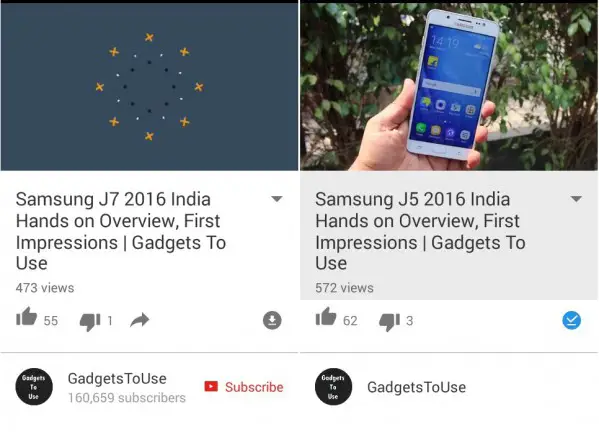 First of all, you will have to install the Youtube app (Android) on your device, if it is not already installed.
After the App is successfully stored on your device, you will need to log in your account on Youtube.
Once you are logged in, browse the video you want to store offline through the youtube search feature or direct links.
Now there are two ways of initializing your download, (i) if you have a list of videos click on the menu button alongside the video you want to save and select the option save offline, or (ii) if the particular video is open, then you can click on the download button below the video as shown in the image below. The videos that are not available for offline viewing will not be showing either of the above mentioned options.
Once you have selected either of the options mentioned above youtube will ask you to select the resolution in which the video should be saved. Select one from the available options and tap on OK. Saving process will start and your video will be available for offline viewing very soon.
Saved videos can now be accessed from the saved videos button under the account tab on the Youtube home screen.
You can also remove the previously saved videos through the menu button next to the video.