After Freedom 251, that was said to be the world's cheapest smartphone, Bengaluru based Namotel is claiming that its Namotel Achhe Din is the the world's cheapest smartphone with a price of Rs. 99.
Namotel Achhe Din's name is inspired by Prime Minister Narendra Modi's name and his slogan of 'Achhe Din' used during the 2014 elections.
Namotel Achhe Din comes with a 4-inch display with 480×800 pixels resolution. It is powered by a 1.3 GHz quad-core processor clubbed with 1 GB of RAM. It comes with 3G support.
Namotel Achhe Din runs on Android 5.1 Lollipop and comes with 4 GB of internal storage which is expandable up to 32 GB via microSD card. The device is powered by a 1325mAh battery.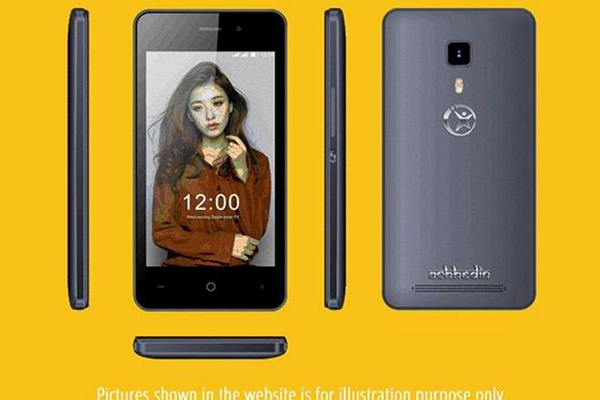 The device comes with a 2-megapixel primary camera and a VGA selfie camera. The device is available for pre-booking from May 17 to May 25 on the company's website namotel.in.
There is a message that is being displayed by the company which says, 'Joy and freedom represents the logo! The same joy will flourish in billion Indians In the form of smart Connect with (3 different looks and shapes) Android Smart powerful Phone at 99. We make this product to show love for India it is a ''MAKE IN INDIA' Initiative.This model is limited and it is applicable only for India and who holds Aadhar Identity.'
The website shows the price slashed from Rs. 2,999 to Rs. 99 and that the smartphone is available on cash-on-delivery. The company has said that nominal delivery charges will also be levied. While the price seems very enticing, the website has arbitrary requirements for buyers of the phone.
Disclaimer: According to the website, buyers of the phone have to be from India. Additionally, they will also have to have an Aadhaar card in their name to be able to purchase the phone. While we do not yet know if the company selling the phone is legitimate or not, we advice you to be cautious because the registration process requires you to enter your complete address, phone number, Aadhaar number and an image of the Aadhaar card. The sale could be a sham and this could be just a data mining process.