After Samsung and HTC, another big name has brought its flagship competition in India, and it is none other than the LG G5. We were eagerly waiting for this launch as this device has something that we have not seen so far, for those who don't know, it comes with the unique interchangeable module design.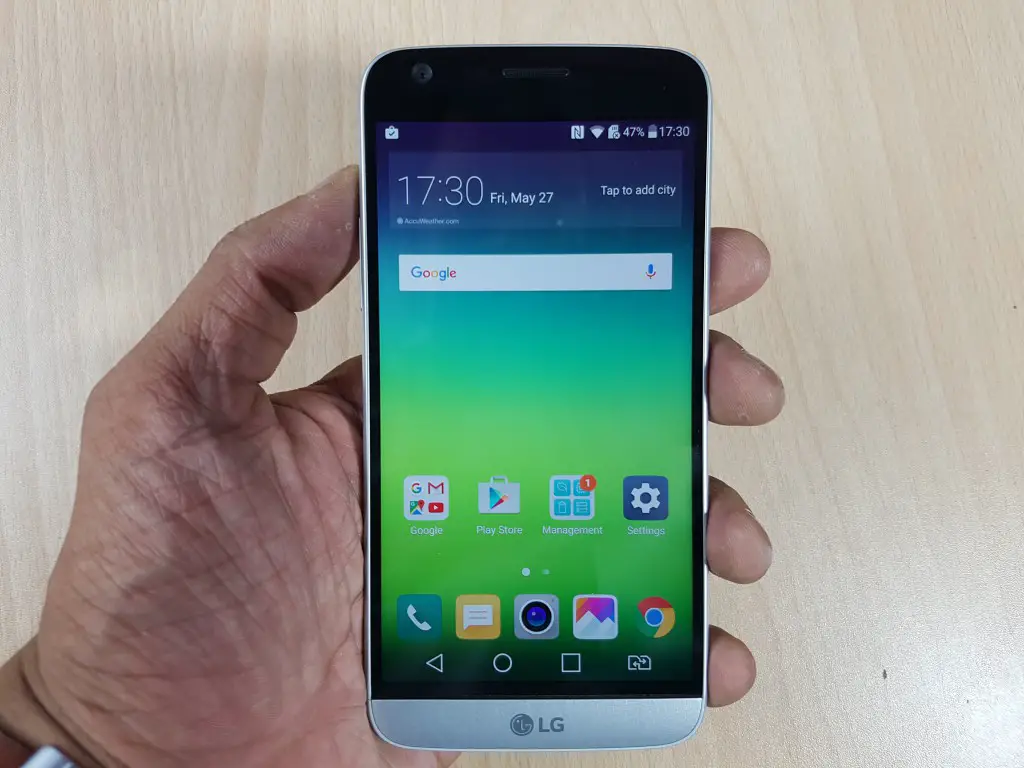 So, we have a LG G5 in house and with this new arrival, we can't wait to unbox and start testing the device. Before we test this device and lead up to a detailed review, we thought we'd start with an unboxing and share our initial impressions with you. To make things more interesting, we did a little gaming on this device to get an idea of how much power does it possess.  So let's start with the unboxing.
LG G5 Specifications
[table id=542 /]
LG G5 Unboxing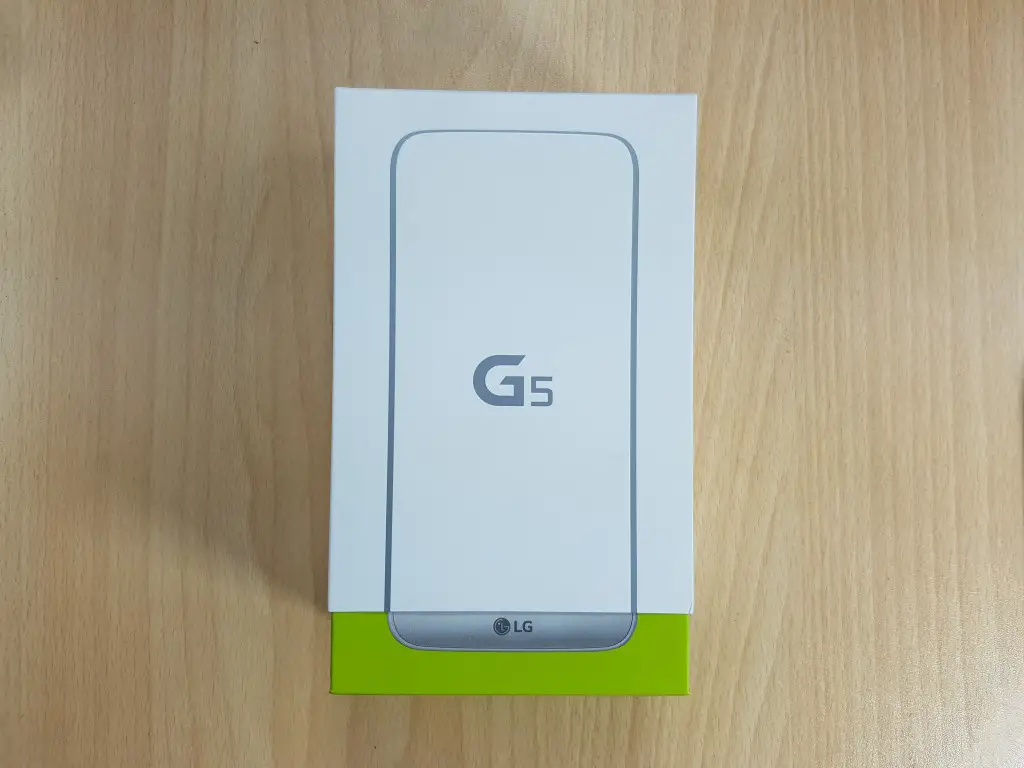 We have received the Indian retail package of the LG G5, it has very minimal dimensions and luckily the simple design doesn't bother you opening the box.  It has a green and white box , and you can simply slide out the box, the way you detach the G5's module and then lift the lid up to open it.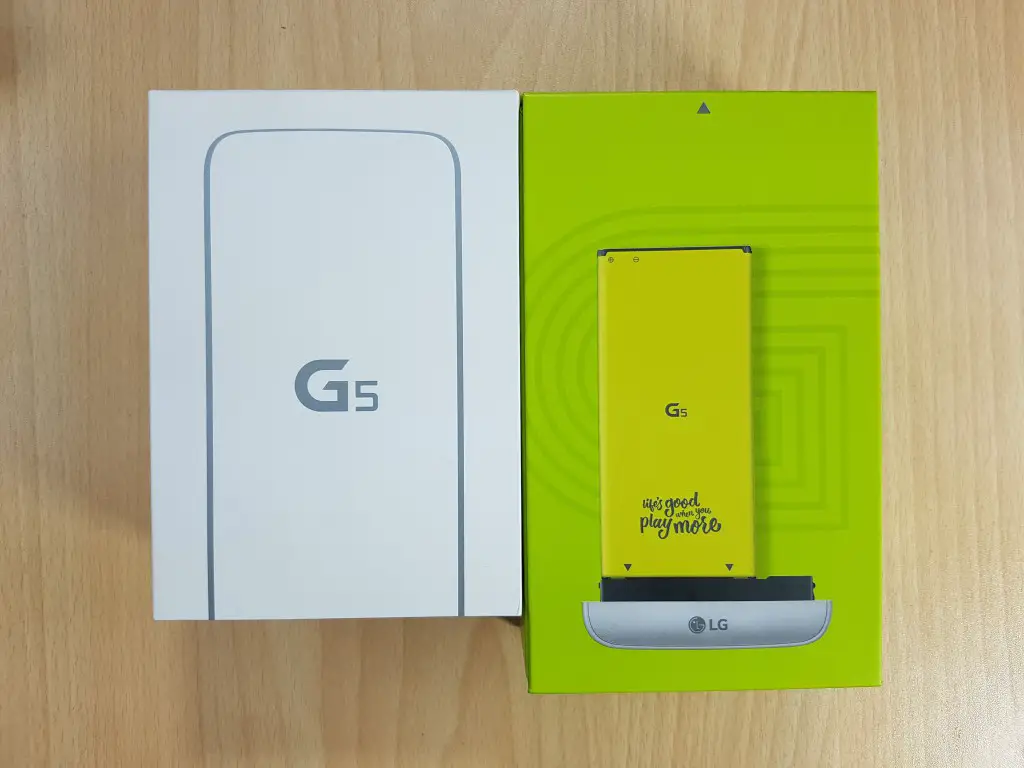 The device is placed right at the top like a shiny pebble and the rest of the contents are placed under it.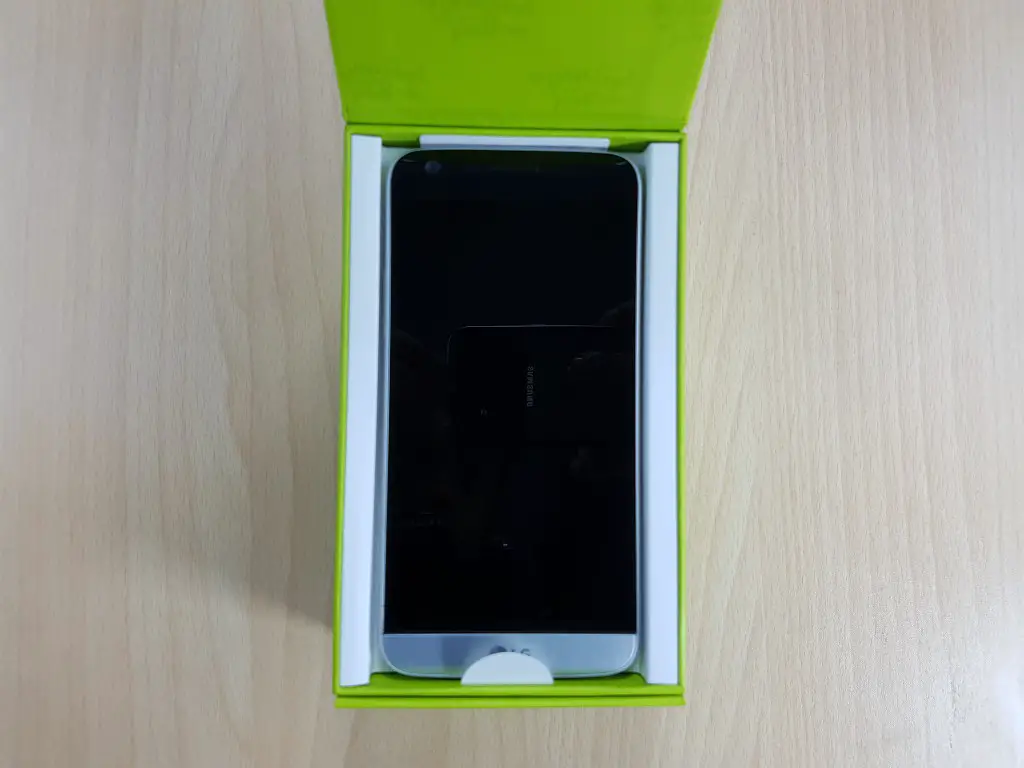 LG G5 Box Contents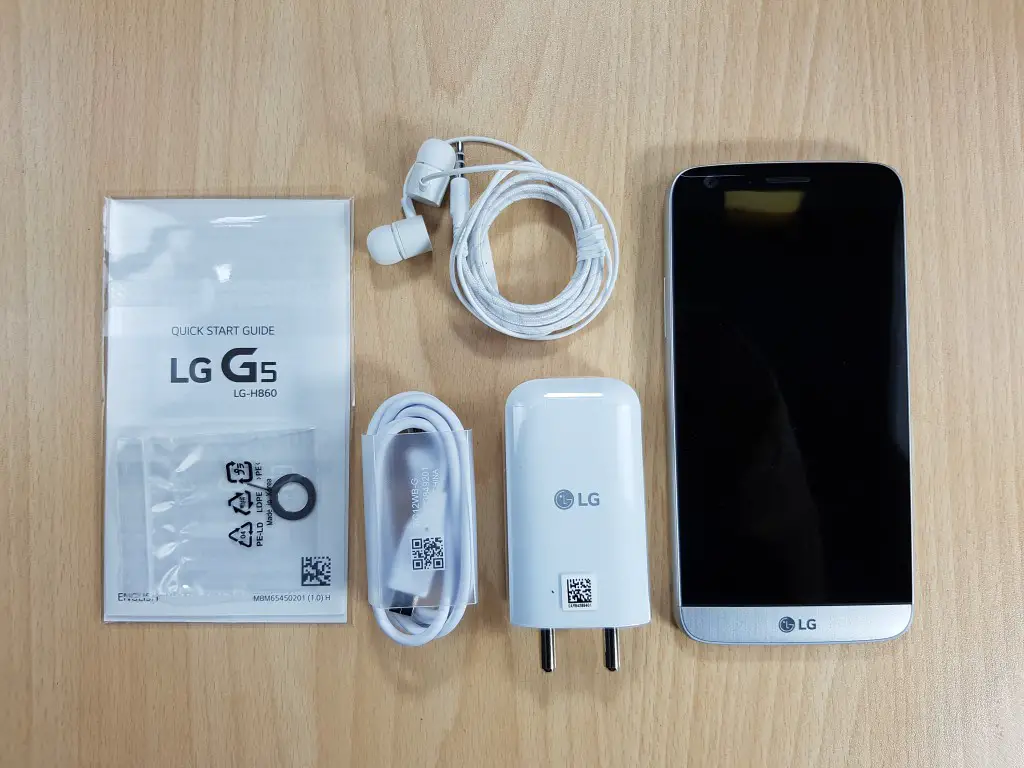 The contents found inside the LG G5 box are:
LG G5 Handset
USB Type-C cable
2-pin fast charger
User Manual
SIM ejection tool
In-ear headphones
Warranty card
LG G5 Physical Overview
LG G5 is a phone that has a different design of its own, and that's the best part about it. When Samsung is going for curves on the sides and companies are using 2.5D curved glass, LG has used curves on the top and the bottom of the face. We received the silver unit, which has black coloured bezels on the top and sides which gives it an elite look from the front.  The back has metal and front comes with Gorilla Glass 4 protection, this makes it pretty durable and solid.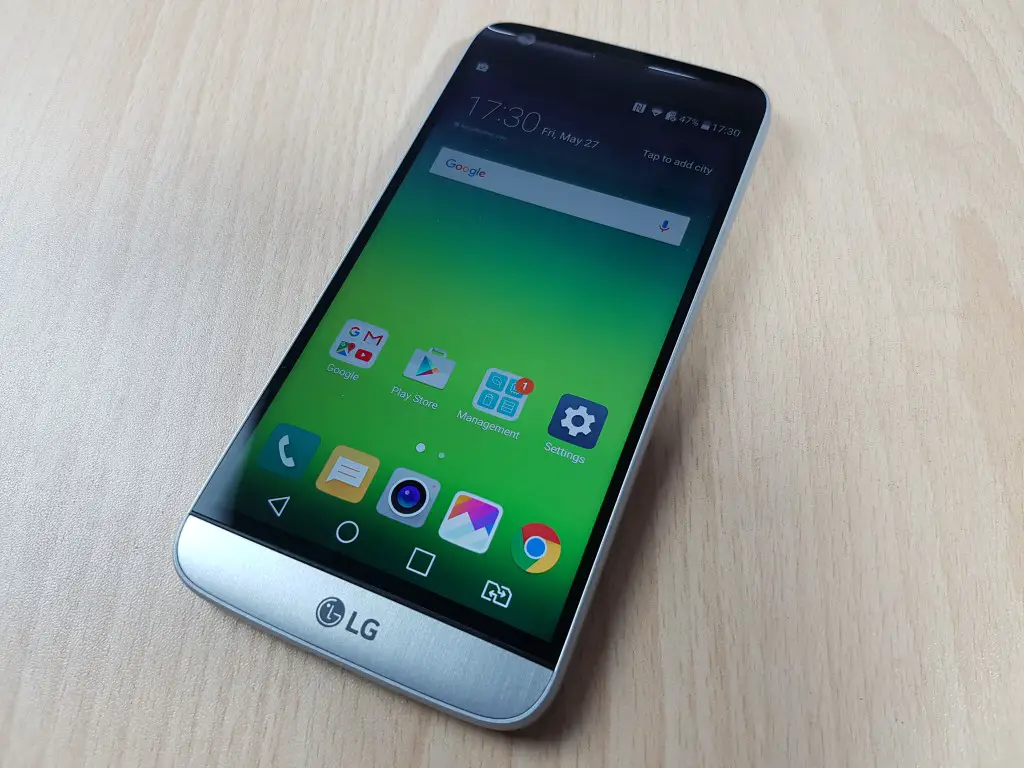 The back is made up of metal and LG has use dual camera setup at the back, which makes it look more interesting. The camera and fingerprint sensor have a slight bulge that pops out of the body, but it does not create any fuss when you keep it on table. LG has gone for a curves on the back side, which helps it fit nicely in hands and feels very comfortable to use.  It weighs just 159 grams and feels very light in hand.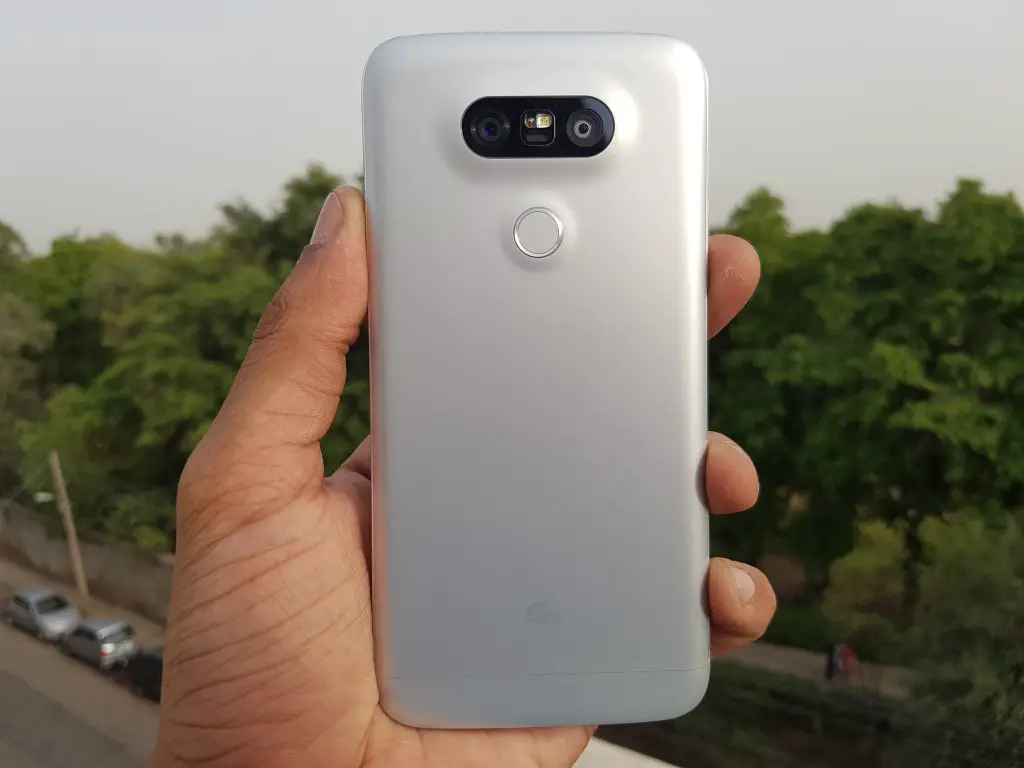 Front top has a the front camera, earpiece and pair of ambient light sensor and proximity sensor.  You will find absolutely nothing on the bottom, except the LG branding. The bottom is detachable, may be that is the reason LG has not used it for placing any button.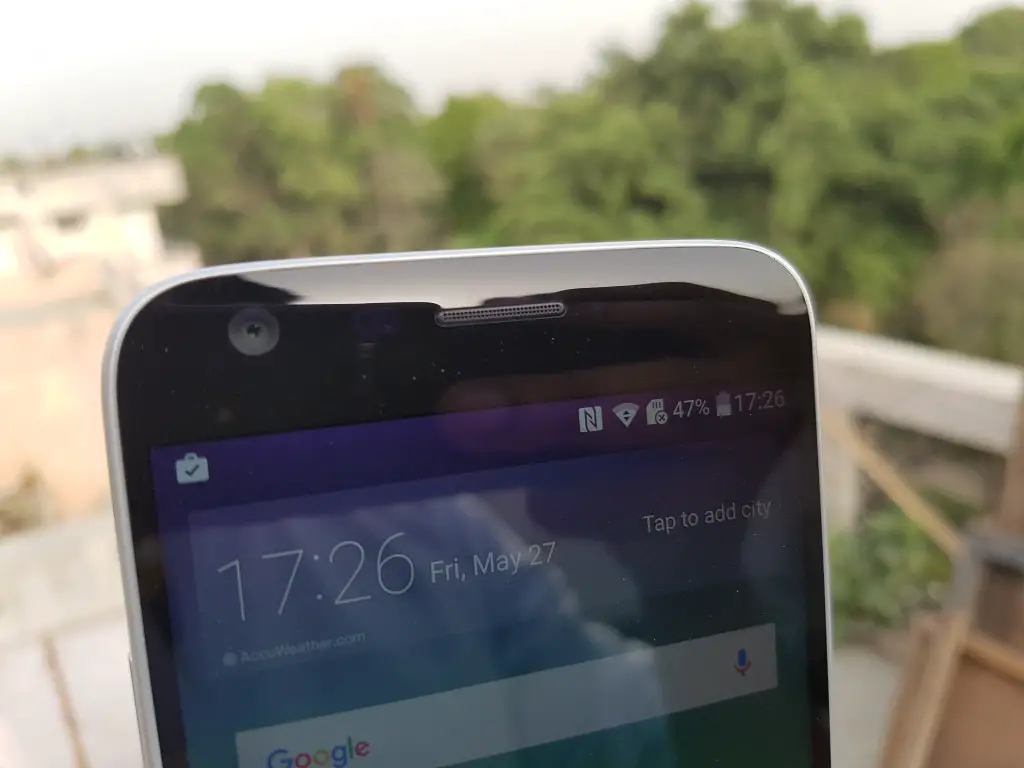 The camera module and fingerprint sensor is at the top of the back side, and that means you cannot unlock the phone without picking it up from the table. You will notice a slight bulge around both, the camera and fingerprint sensor but they'll not be scratched when placed on the back.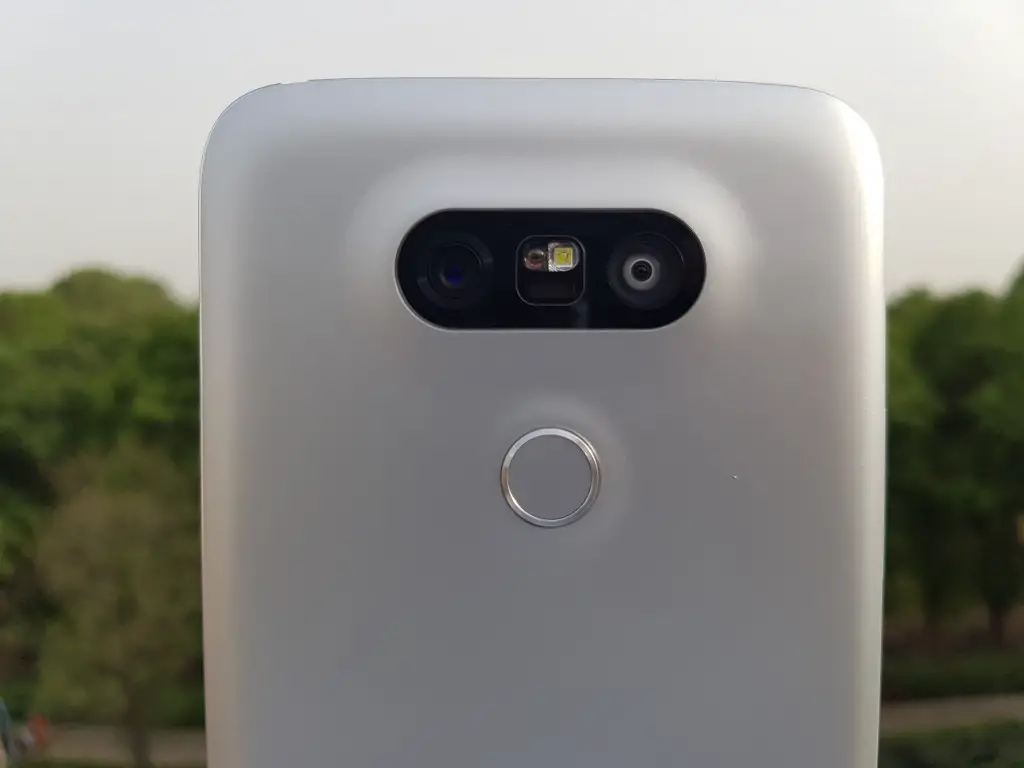 Volume rocker is on the left hand side,
And the button that ejects the bottom module is placed at the bottom of the left edge.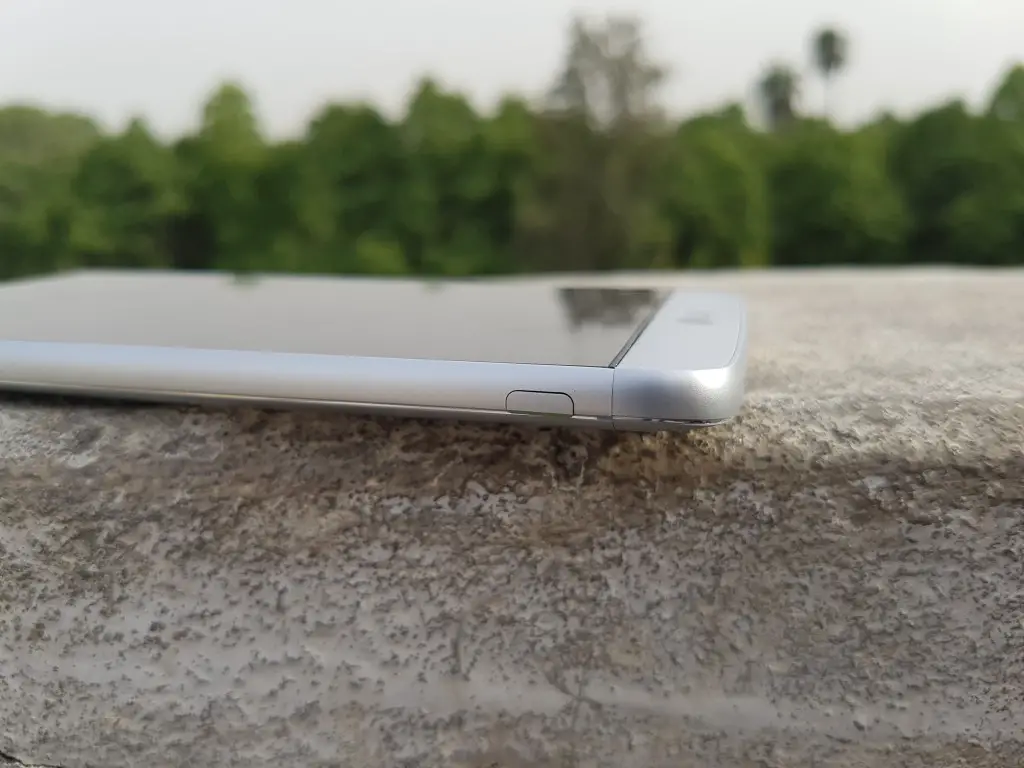 The hybrid dual-SIM tray is on the right hands side.
USB Type-C port, loudspeaker and primary microphone is placed at the bottom edge.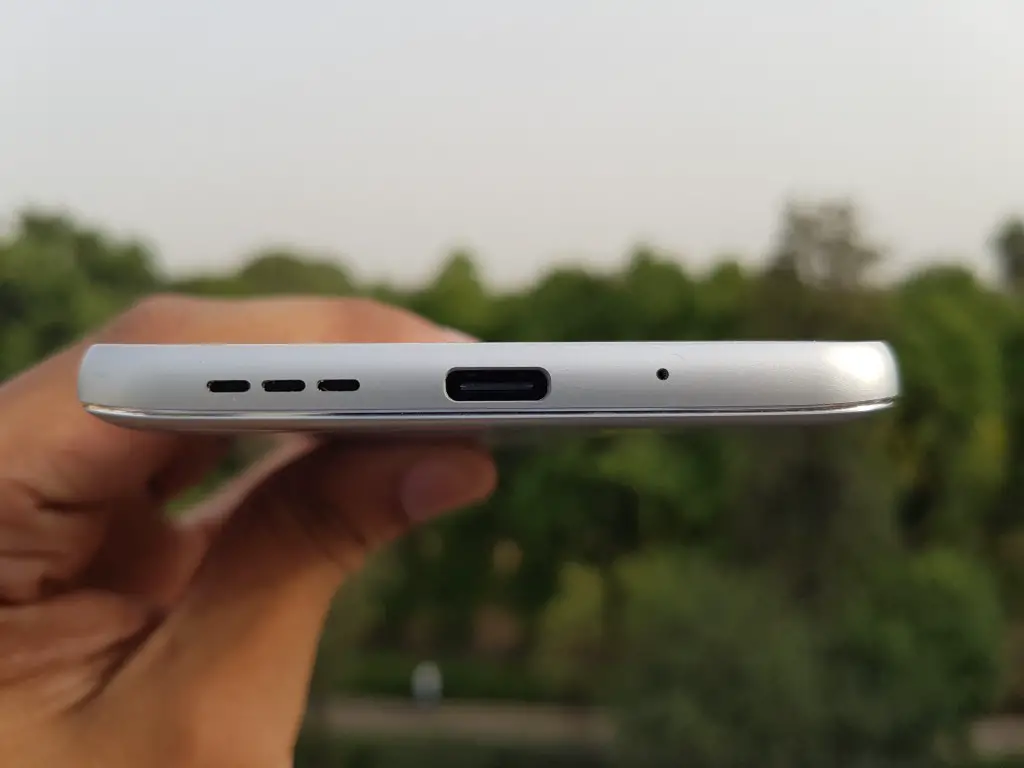 3.5mm audio jack, IR sensor and secondary microphone are at the top edge.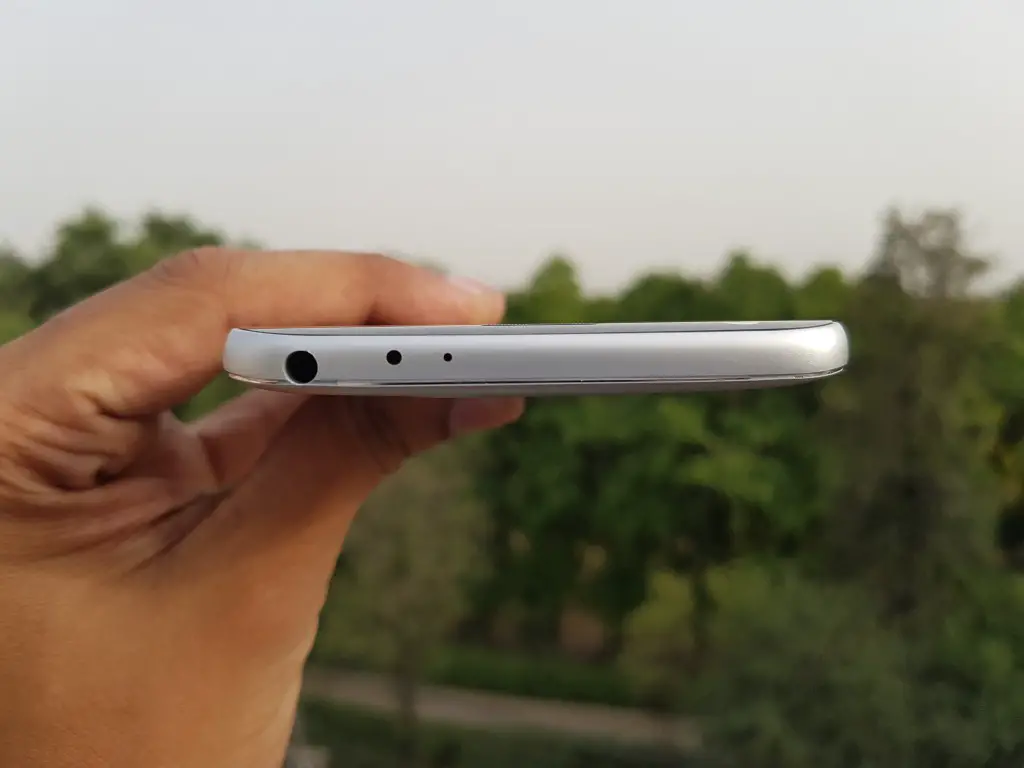 LG G5 Photo Gallery
Display
LG G5 comes with a 5.3 inch display with quad HD resolution (1440p) and a pixel density of 554 ppi. LG hasn't moved to a 4K display but in my opinion, quad HD is good enough for a smartphone until you have to use it with a VR. It is an IPS LCD5 panel which looks sharp and vibrant. Viewing angles are also on point.
The display is very crisp and produces natural colours with soft details compared to S7's AMOLED display. The display was great to use indoors and in outdoors as well, LG has improved the brightness levels a lot over the LG G4.  I personally feel LG G5 has one of the best screens we will see in any phone this year. In the end, everything depends on your personal choice, if you like ultra-sharp and vibrant displays then S7 has the best offer for you, but if you are a fan of more natural and subtle display then G5 is a great option.
Camera Overview
LG G5 comes with 3 cameras, having two on the back and one on the front. Out of the two on the rear, the main 16 MP unit is focuses on details and quality to match other high end smartphone cameras whereas the secondary 8 MP unit has a wide depth of field that allows users to capture 135-degree wide angle photos like GoPro with your phone. It captures huge area and works perfectly for vast landscape pictures.
Colours are natural, the laser autofocus works perfectly and every shot has great details. I really liked the way it performed in low light; the low light shots were generally good. The f/1.8 aperture allows enough light to enter the lens and IOS does its job to produve blur free bright pictures that have good colours. But there are some stabilization issues, that means you will need to hold the phone perfectly still to get a clear picture in low light.
The 8 MP front camera is not the best in its league but it is still perfect for day light pictures, as you can fit a lot of faces in that wide area.
Camera Samples
Gaming Performance
I played Nova 3 on the LG G5, which is one of the most demanding games of all time. We have seen a lot of phones struggling to feed the graphics on this game but LG G5 handled it like a child's play. During 30 minutes of initial gaming, I didn't notice a single frame drop or a glitch. This is one of the few phones where I have seen this game running with such fluidity.
Surprisingly, it did not heat up either. There no sign of heating even after playing such a heavy game, and it was very well under control. Gaming experience on this device is a treat for gamers like me, I can recommend this handset to anyone who is looking for a complete gaming device.
Benchmark Scores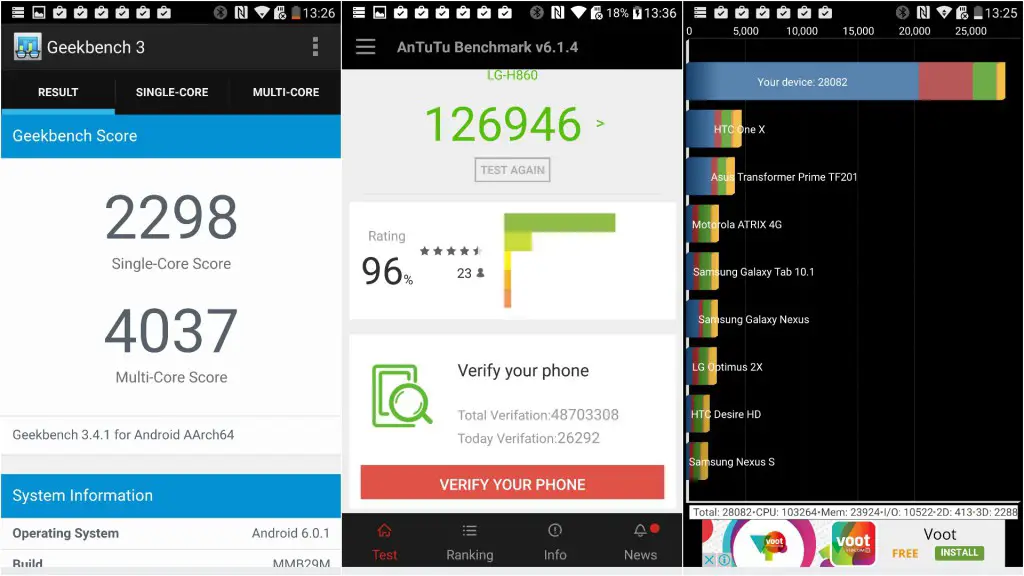 [table id=543 /]
Conclusion
LG G5 is one hell of a flagship, which has immense power to run literally anything you throw at it. What I really liked is the improvement in software and design. There is no question about the performance of this device, although design and software depends on your personal choice. At this price, LG G5 offers reasonable feature to impress its users, but falls short in some areas if compared to the most praised flagship Samsung Galaxy S7 Edge.