Intex has extended its line up of smart watches in India. The company has launched Intex iRist Pro smartwatch at Rs. 4999. Sanjay Kumar Kalirona, Mobile Business Head, Intex Technologies said "The Bluetooth iRist Pro integrates devices to make communication and sharing of information better and provides tools to take care of health and fitness".
Intex is already known for its hi-tech wearable gadgets,  let us take a look at the Key Specifications of the iRist Pro.
The Intex iRist Pro has an aluminium alloy body with a 2.5D curved glass. The smart watch has a 1.6 inch trans-reflective display with a screen resolution of 240 x 240 pixels. The trans-reflective screen will give a clear view in sunlight and time will be displayed even if the screen is off.
The watch is powered by a MediaTek MT2502C processor coupled with 128 MB RAM and 64 MB internal storage. It is compatible with operating systems Android 4.4 and above and, iOS 7 and above.
The iRist Pro lacks a camera that was present in the first iRist smart watch. It features Bluetooth 4.0 to connect the IRist Pro to your smartphone, in this way you will get a notification on the watch when you get a call or message on your smartphone. You can also enable an alert for a call, message or IM. Other features include calendar, alarm, pedometer, music control, camera control and easy calling.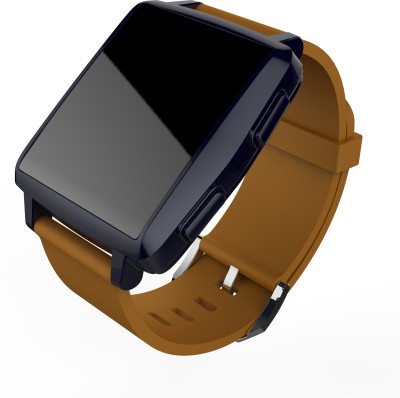 This water resistant Smartwatch is backed by a 400 mAh Li-Polymer battery with a proprietary charging dock. Sensors on board include Accelerometer and Gyroscope. It weighs around 50.3 g and its dimensions are 45 x 41 x 11.2 mm.
The Intex iRist Pro is available on Flipkart at Rs. 4,999. You can also pay by EMI which starts from Rs. 243. The watch comes in two strap colors namely Black and Brown. This product is tagged with the Flipkart advantage badge which means it is quality checked, stocked and shipped by Flipkart and also backed by 30 day return policy.