In today's world, it is very rare that someone doesn't own a phone. From grandparents to their grandchildren, every member of family owns a phone and uses it for different purposes. The only common use of these phones is to make calls, or else someone uses it for office tasks, someone likes taking pictures, little ones want to play games on their phones and many other tasks depending on who is using it.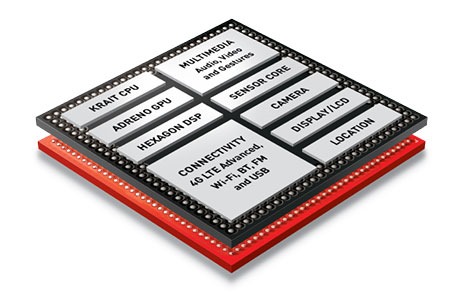 When there is so much to do, a smartphone needs to come with enough power and multitasking capabilities to satisfy the need of the users. Chipsets play the most important role in providing all the power and speed to get through the tasks you throw at your smartphone. As a result, chipsets and processors are the two main components behind heating issues in smartphones. Due to heavy processing or playing high end games, the chipset starts heating up and causes discomfort while holding the device in hand or resting it on the ear.
Why do phones heat up?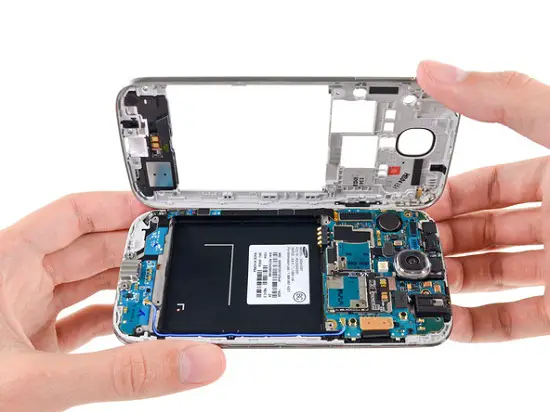 It's not that only a few smartphones heat up, almost every smartphone heats up after some point of time. Getting warm is pretty usual while charging your phone in a hot room or if you plugged it and left it in your car parked outside, even after long gaming sessions, that will cause any phone to heat up but the reasons why your smartphone heats up beyond normal are:
Chipsets- As we have already said, chipsets are the biggest culprits which cause heating in smartphones. Snapdragon 810 and Snapdragon 615 are two renowned chipsets that were also known as heat machines. They have to perform the tasks in real time and process the response to the input from the users, which makes it one of the busiest components in a smartphone.
Overload – If you subject your smartphone to excessive load, like high end games, multiple apps and live wallpapers running, all smartphones can get warm. Processor heating up can be felt in the area adjacent to your camera module.
Battery – Battery is another cause that leads to excessive heating, especially in slim and metallic phones. Heating in Li-ion batteries also suffer from a phenomena called 'thermal runaways' which means they will dissipate even more heat when heated.
Ambient temperature – Ambient temperature matters, In India, in this scorching summer heat, if you are using or charging your phone outdoors, it is bound to heat up. The temperature is already around 40℃ outdoors in summers and even with normal usage, your smartphone will operate at minimum 40 ℃.
Signal fluctuation – Poor cellular reception or even attempting to download apps and other stuff on a weak Wi-Fi or Bluetooth Signal needs your smartphone to do more work and can cause excessive heating.
Extended usage – Recording videos at high resolution can heat up all phones within 10 minutes. Also extended calling say for hours can cause your phone and even your brain to heat up beyond what is considered safe.
Quick Solution for Heating Issues In Mid-Range Chipsets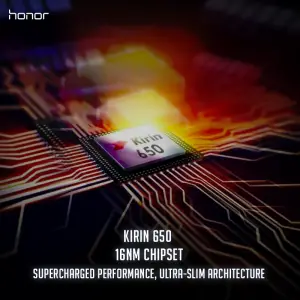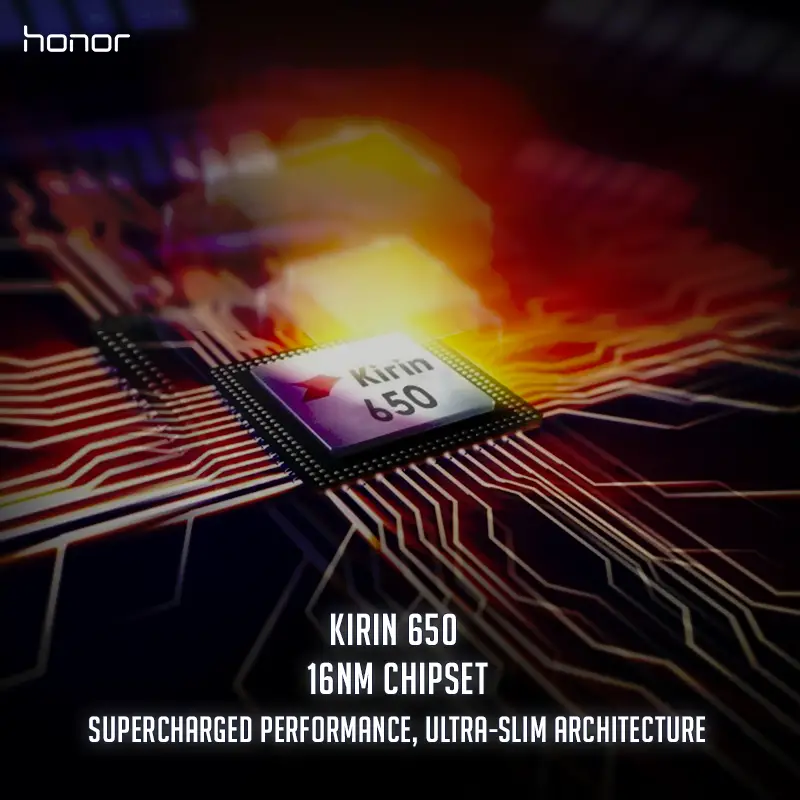 OEMs have realized that consumers are aware of these issues and consider it as an important part during construction of smartphone equipment. A lot of big names are working in this field to come up with a technology which can reduce the heating problems in smartphone chipsets.
To bring a solution to the heating issues on your smartphone, Honor is expected to bring a 16nm chipset as Kirin 650 in its upcoming smartphone. Kirin 650 chipset is paired with a well-designed processor which will result in multiple reductions in energy loss and reduce heating. The 16nm chipset from Honor is expected to feature the FinFET Plus technology, which is found in high–end chipsets like Apple A9 and Kirin 950. There are a lot of options when it comes to smaller chipsets, but the upcoming Kirin 650 16nm chipset from Honor will be the only one to have FinFET in mid-range silicon chips.
The combination of such an advanced processor is a first not just for its makers, but it is first for the world. The upcoming Kirin 650 chipset helps with multiple reductions in energy loss, multiple increases in speed and single solution to hiccups, slowness, and overheating.
This is a sponsored post!