We all are aware of the technological advancement around us, especially about the smartphones we use. We use our smartphones for almost everything we do, from booking a hotel to clicking pictures and from playing games to watch movies. Gaming is one of the major tasks that the smartphones are made for. You could easily find smartphone users of every age, playing games on their phones while they are on the go. Keeping the love for gaming in our mind, we have handpicked 10 free Android games that can be played easily on the Honor 5C.
Honor 5C is the latest addition to the affordable smartphones and costs just INR 10,999. It comes with Kirin 650 processor with 2GB of RAM and Mali-T830 MP2 GPU. Kirin 650 is a designed using 16nm fabrication process, which makes it great for gaming and offers amazing gaming experience on minimum battery cost.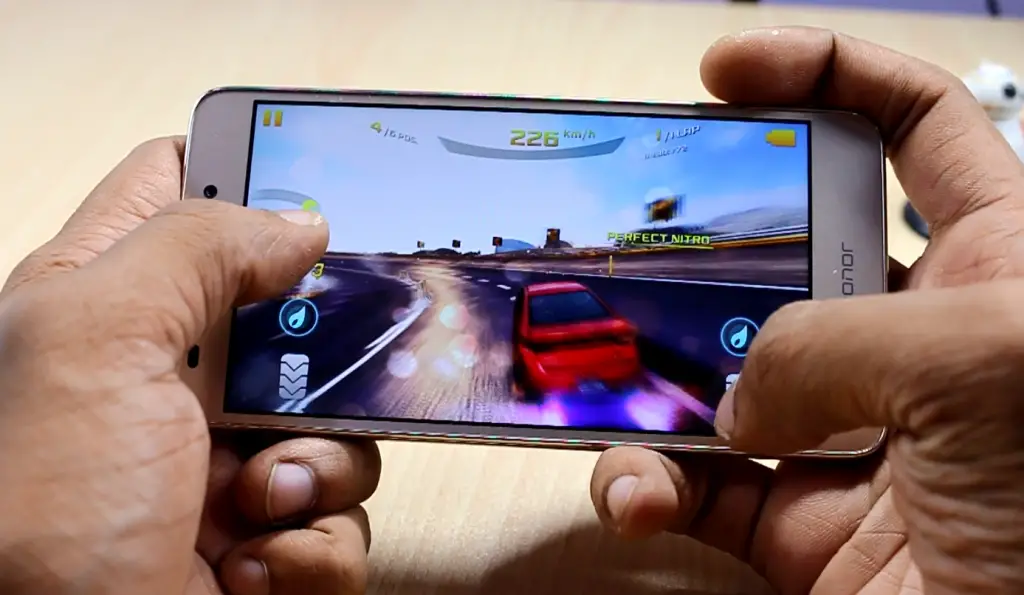 So we decided to select 10 different types of free games that can be played on Honor 5C without any issues. So if you love gaming and want to have a great gaming experience at minimal cost, then you can surely go for Honor 5C and enjoy these titles on it.
This is the most common name when it comes to racing games and the best part is that it is free. Out of all the racing games I have played so far, I find it the most complete with a lot of car options, great soundtracks, realistic graphics, challenging racetracks and more.
BADLAND is one of the most addictive games I have ever played. It is a simple side-scrolling game where you control a funny creature and avoid obstacles. It has been awarded with a number of honors and we recommend you to play this game once for sure.
Modern Combat 5 is my favorite action game that offers great graphics and an awesome storyline. It can pump up your blood and you can have a thrilling experience while playing it. The game size falls under 1 GB and that is something really great for a game with such quality graphics.
For those who are more into strategy and plans, Clash of Clan is among the best online games. It has ridiculous number of active players and that is what makes it more interesting. It's a slow game and takes time to prepare stuff but keeps you interested for long. Usually online games take time to load and get slower with time, but the Honor 5C gives it everything it needs.
Cut the Rope is one of the most times eating game puzzle game on the play store. Cut the Rope: Magic is the latest iteration of this puzzle game and it involves interesting upgrades for a puzzle lover. There are a ton of levels, power ups, transformations, and tactics that will be required and you can complete each level without the use of in-app purchases. But you'll have to wait for energy refills if you do not prefer making purchases from the Play Store.
Near Orbit Vanguard Alliance 3 is Gameloft's third installment of the N.O.V.A. series. In my memory, this is the most thrilling action game I have ever played on a smartphone. You get to see a great story line with intense graphics from the future. I prefer this game when it comes to testing high-end smartphones. It is one of the most demanding action games but Honor 5C takes on this game equally well.
For the times when you need to take yourself away from reality, you can have the super-fun experience of racing 'carts'. Even if you are not an Angry Bird fan, you will surely fall in love with the characters, tracks, carts and everything about the game. So if you are tired of racing cars and need a break, try cart racing with the Angry Birds.
If racing, action and strategy are not your forte, we have brought the best online quiz game for you. QuizUp is a free platform where you can choose your choice of category and a challenger will challenge you inside the game. The best part is the uncountable number of categories and questions ranging from science, music, culture, countries and a lot more. You can also add friends, challenge them, and keep a track of their progress and rank.
Smash Hit is an old gun and has been around in the top games on both iOS and Play Store. It is an infinite runner experience with mind boggling 3D graphics running in the background. It lets you play from the first-person's point of view and you have to tap and throw balls to hit the crystals. This is also a highly recommended game from us.
Shadowgun: DeadZone is a free-to-play, online FPS game that is the online version of the classic shooter game Shadowgun. With this app you can engage into 12 player deathmatch in different maps and battle in real time. You have two scenarios to choose between the Deathmatch and Zone Control. Each game can be played on one of a variety of maps and each player can choose between ten playable characters. So if you demand anything hardcore that can include your buddies in it, then you must try this game once.