Stop motion videos have become very popular these days in movies, music videos and YouTube videos also. For all those who don't know much about stop motion videos, these are different images that are combined together to make a perfect video without any frame drop, you can also check out one of the most watched stop motion video, below. In this article we will take a look at the best apps to create a stop motion video.

Video
Credits- Revision3
Motion – Stop Motion Camera (Android)
The first on our list is the Motion – Stop Motion Camera app. It is easily available on the play store and free to install with a few in-app purchases. It is developed by Feras Alnatsheh and has over 500,000 installs. It requires Android v4.0 and up and it is 16 MB in size. When you first open the app you will land straight on the create new project page. You can click on the yellow colored plus sign to start the process. Then you will be directed to the frame capture screen, click on the camera icon and move ahead.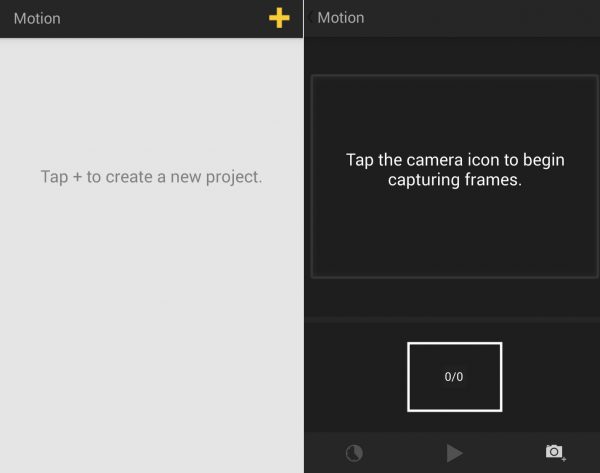 Now you can click the pictures you want with the yellow shutter button, once you are done with all the pictures click on the tick mark on the right. Then you will be directed to the final screen where you will see the frames you have captured. Here, you can see the stop motion video by pressing the play button, you can also adjust the time per frame with the clock icon. When finished you can download the video through the download button above, the video will be saved in gallery.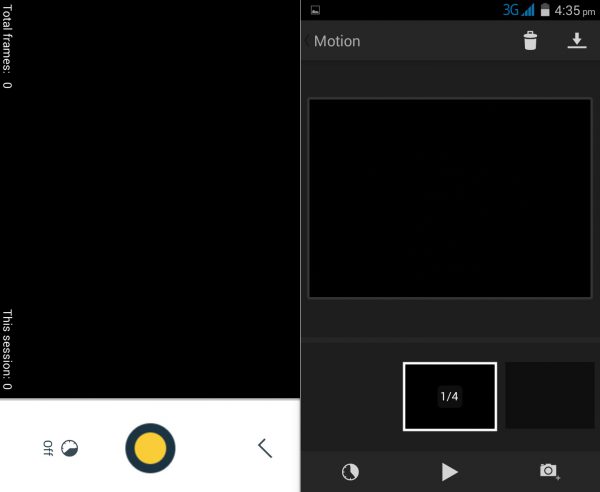 Pros
Simple interface
User friendly options
Fast processing
Cons
Less Features
Not very interactive
Pic Pac Stop Motion & Time Lapse is another loaded application for creating stop motion videos. It is developed by Animatives and has over 10,00,000 installs. It requires Android v4.1 and up and it is 33 MB in size. Once you launch the app, you will be given an option to see a demo video which is very informative. Then you will be directed to the main screen to create a project. From there you can edit a previous video by breaking it into frames, click a new photo or use and existing one. Once you have clicked the photos or loaded the existing ones, click on the folder icon to save the project. Choose the timing, effects, resolution etc and save the project.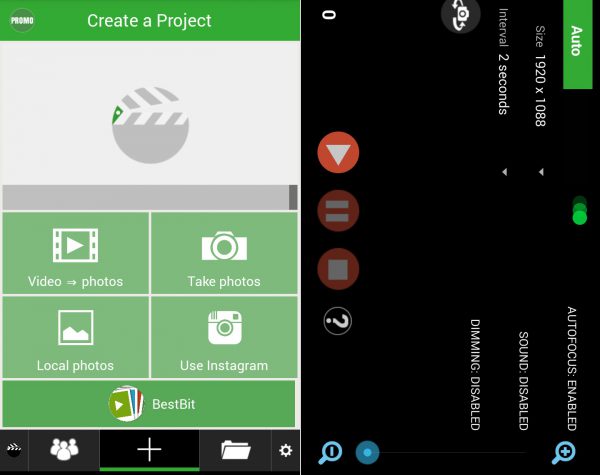 Pros
Good tutorials
Loaded interface
Amazing features
Cons
Such loaded app can be difficult to understand for first timers
Heavy app
Stop Motion Studio (Android)
The last app on the list is the Stop Motion Studio which is developed by cateater and has over 10,00,000 installs. It requires Android v4.1 and up and it is 36 MB in size. Tap on the plus sign in the launch window to add photos. Now, press the camera icon to click new pictures. The camera interface is pretty simple with a big red shutter button. Add the timing for each frame then click on the forward button. Now tap on the share icon, and save the file or share it directly on your social networking sites.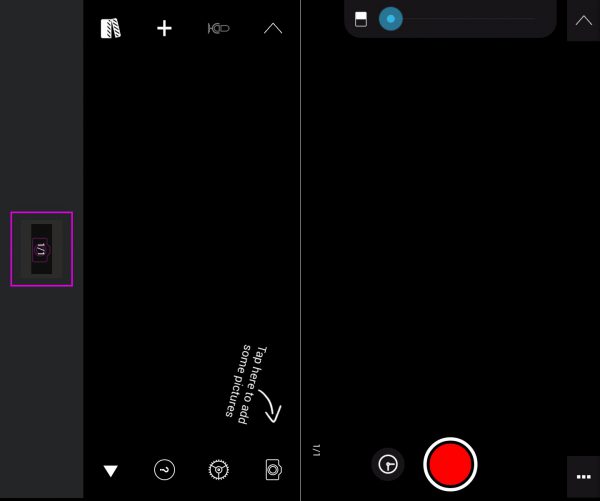 Pros
Different modes
Variety of themes
Export formats like 1080p, 720p, animated GIF, square Instagram etc.
Cons
Heavy app
Less interactive
Conclusion
The ratings of the three apps on PlayStore are as follows : Motion – Stop Motion Camera : 3.5 stars, Pic Pac : 4.3 stars, Stop Motion Studio : 3.9 stars. My verdict is not very different, Pic Pac is the most interactive and loaded app among the three, in addition to that it also offers tutorials inside the app. But with 33 MB size, it is very heavy also, due to which it crashes very often. Stop Motion is the second because of amazing export formats and themes, but again it is also heavy. Motion – Stop Motion Camera is not very loaded but it is the lightest among the three. If you are not a pro you should go for Motion – Stop Motion Camera, otherwise you can install Pic Pac or Stop motion Studio.