Samsung Cloud has been launched as the alternative to Google's existing Android backup service. Aiming to make backing up your data as effortless as possible, Samsung Cloud comes with 15 GB free cloud storage for all supported Galaxy devices. At the moment, the Samsung Cloud service has been launched on the Galaxy Note 7, the Galaxy S7 and the Galaxy S7 Edge.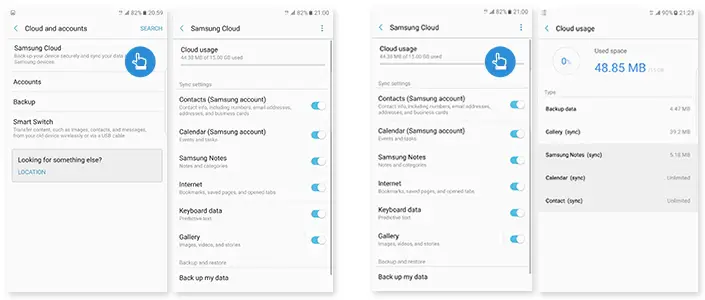 Samsung Cloud Backup
Samsung Cloud Backup service is extremely simple. The service which has been launched via an OTA update for Galaxy Note 7, S7 and S7 Edge (~150 MB update) comes with a range of autobackup options. At present, Samsung will let you backup your text messages, Contacts, Notes, Settings configuration, Keyboard data (presumably Samsung keyboard), photos and videos. The Samsung Cloud backup service also covers music and call logs. Additionally, apps and app settings are also backed up to your Samsung account.
You get 15 GB of storage space for free on Samsung Cloud. Backup settings let you select or deselect the apps and data that you want to backup, allowing you to control what is stored on your account. Also, if you have the same Samsung account on more than one supported device, your data will remain in sync on both the devices. This makes switching devices an effortless task. This also makes sure your data is safe in case you lose the device.
Samsung Cloud backup occurs every 24 hours if you are connected to Wi-Fi. Apart from that, you will also have to have the device connected to a charger for at least an hour before the autobackup process begins. This helps the phone save its battery given how complex and tedious full device backups can be.
Supported Devices
At the moment, the Samsung Cloud service is enabled for the Galaxy Note 7, S7 and S7 Edge. We are expecting more devices to be added to this list soon.