Personal navigation device maker TomTom has slowly diverged into making sports dedicated devices in recent years. In the initial days, the company tied up with Nike and later it started making its own fitness or sports watches. Multi-Sport and Multi-Sport Cardio were their first in this segment, later followed by the Spark.
The TomTom Spark has multiple variants with indifferent features to serve different types of demands. I will be reviewing the Spark Cardio + Music, which is the high-end variant among 4 different models. The other three models are the Spark (with GPS tracking), Spark Cardio (with heart-rate monitor) and Spark Music (with inbuilt music player, supports up to 500 songs). Note that all the models have GPS trackers.
TomTom Spark Pros
Nice and comfortable fit
Accurate GPS tracking
Reliable heart rate data
Good battery life
Play music without phone
Waterproof
Lightweight
TomTom Spark Cons
Poor software app
Does not sync your data automatically
Build quality is average
TomTom Spark Cardio + Music Specifications
| Key Specs | TomTom Spark Music + Cardio |
| --- | --- |
| Display | 22x25 mm e |
| Screen Resolution | 144x168 |
| Thickness | 13.7 mm |
| Weight | 50 g |
| Wrist Size | 145-206 mm |
| GPS | Yes |
| Storage | 3GB |
| Sensors (internal) | Motion sensor (accelerometer + gyro), compass, optical heart rate monitor |
| Sensor (wireless) | Bluetooth® Smart |
| Waterproofing | 40 m / 130 feet (5 ATM) |
| Headphone Support | Yes, High quality audio via A2DP and AVRC profiles |
| Audio Formats | Plays MP3 and AAC formats. The watch works with music from a CD, iTunes or other online stores (as long as there is no copy protection (DRM) on the file). |
| Battery lifetime | Activity tracking: up to 3 weeks, GPS: up to 11 hours, GPS + Heart Rate + Music: up to 5 hours |
TomTom Spark Display and Design
It comes with a 2 inch monochrome LCD, which is fairly visible in almost every condition except night. You can always cover the screen with your palm to use the backlight, but it isn't convenient. With 168×144 p resolution, it looks sharp and easily readable.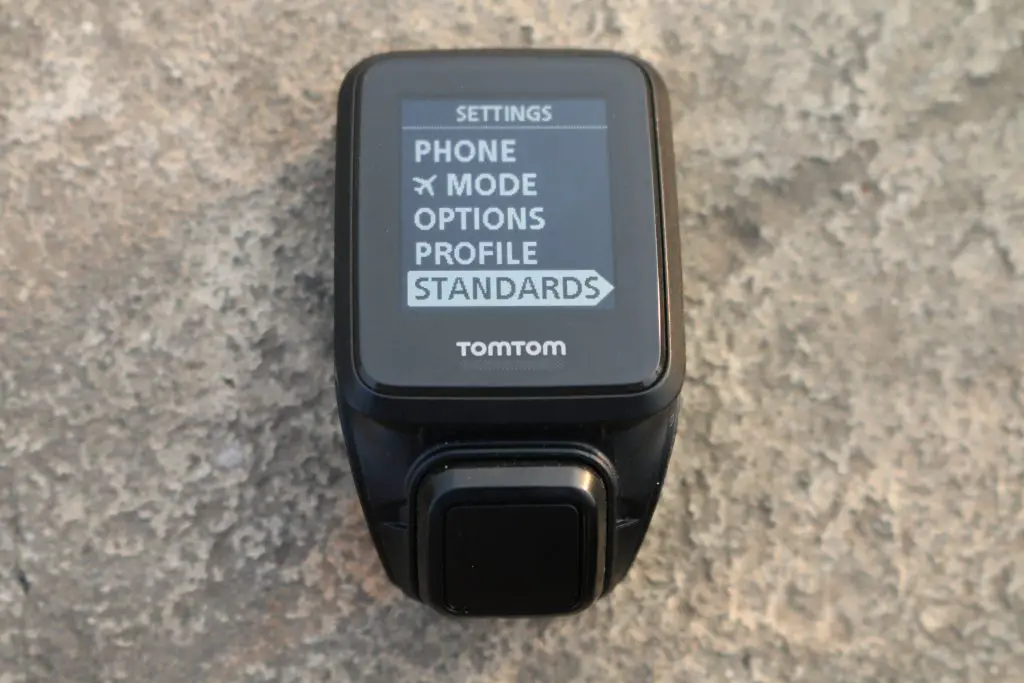 The strap is made out of rubbery silicone that sometimes gets sweaty while working out. The band has a watch-style band with 3 different locks, which is great for a safe and comfortable fit. The tracker looks quite robust and heavy but it merely weighs just 47 grams. The face measures 2.7×1.5×0.5 inches.
Below the screen, it has the GPS receiver surrounded by navigation button. You can click it to navigate at the top, bottom, left and right of the interface. Putting physical keys is a wise decision as sometimes it gets tough to use the touchscreen with sweaty palms or with the gloves on.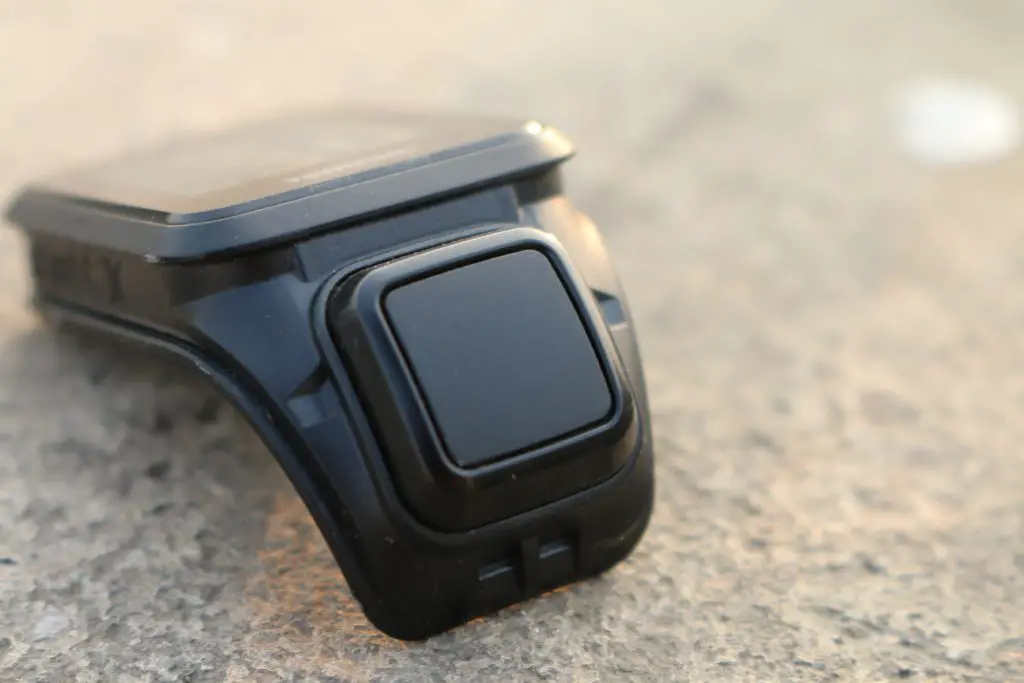 The band is lightweight and does not look like a high quality or luxury band, but it does a fair job to serve the purpose of working out and running. The display is protected with Gorilla Glass 3 and does surely avoids scratches, which is a big factor for a rough user like me. Also the IP67 certification makes it safe from dust and water.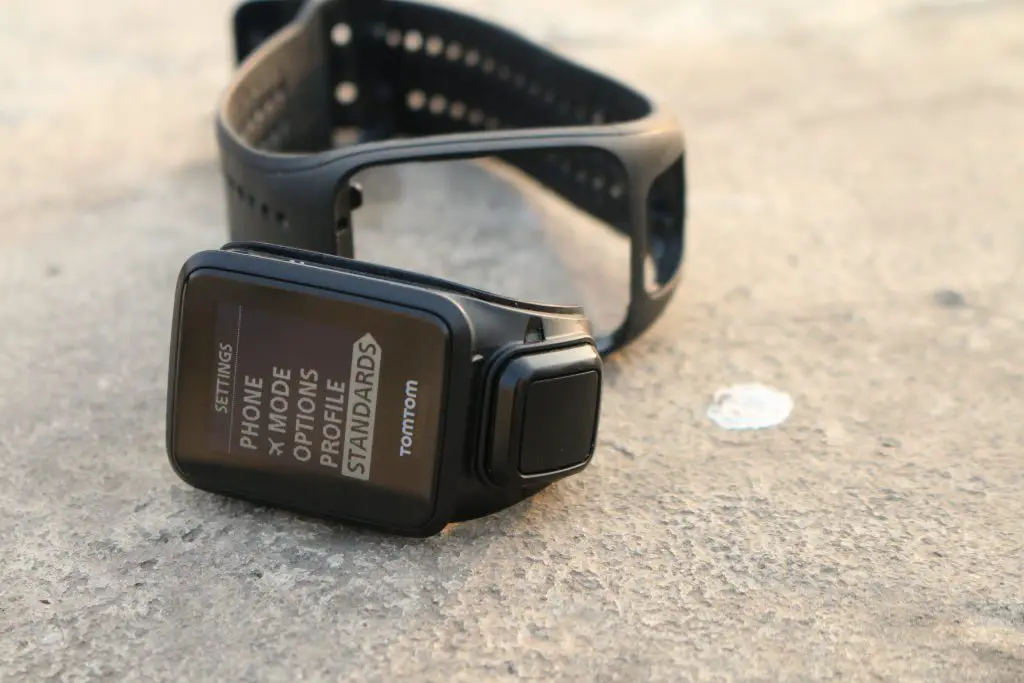 TomTom Spark Photo Gallery
TomTom Spark Features and App
The TomTom Spark is offers a bunch of sports dedicated features along with music playback, GPS and heart rate sensor. The only complain that I have is with the Smartphone application, as it has very limited option and customization. You have to pair your tracker with your Mac or PC using TomTom MySports Connect to sync your activities and customize them.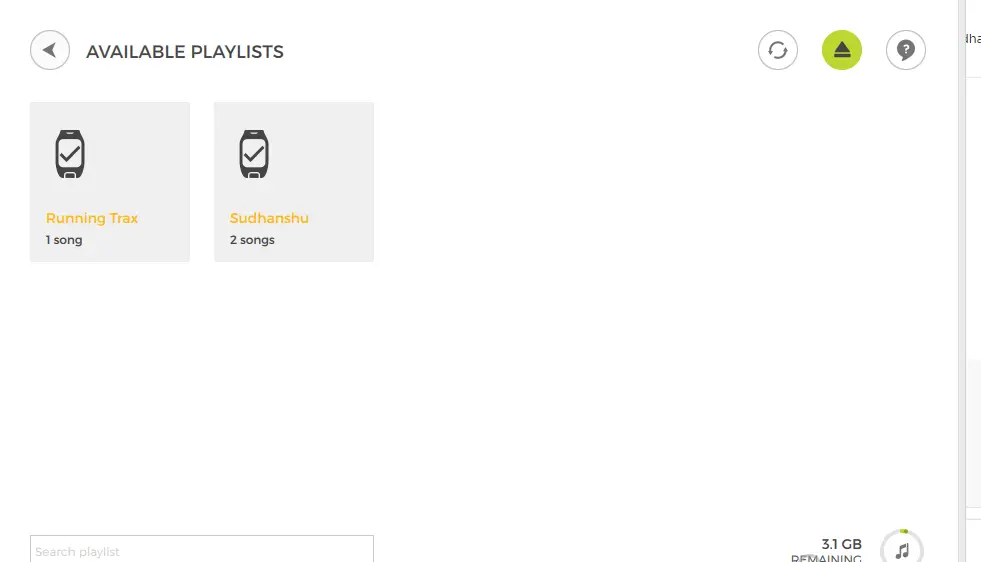 The GPS takes around a minute or more to set-up but once it is done, it is pretty accurate and reliable in terms of records. You can copy music from your computer, simply create a playlist and the MySports Connect app with automatically detect your playlist. You can just select it and upload to the watch memory using the MySports Connect app. It is the same way how users upload music to their iPhones using iTunes.
It supports wide range of activities like Cycle, Freestyle, Gym, Indoor, Run, Swim and Treadmill. Each of these activities allows you to customize your goals and settings. It allows you to adjust the length of the pool while swimming, set distance for running, or even set the wheel size of your cycle.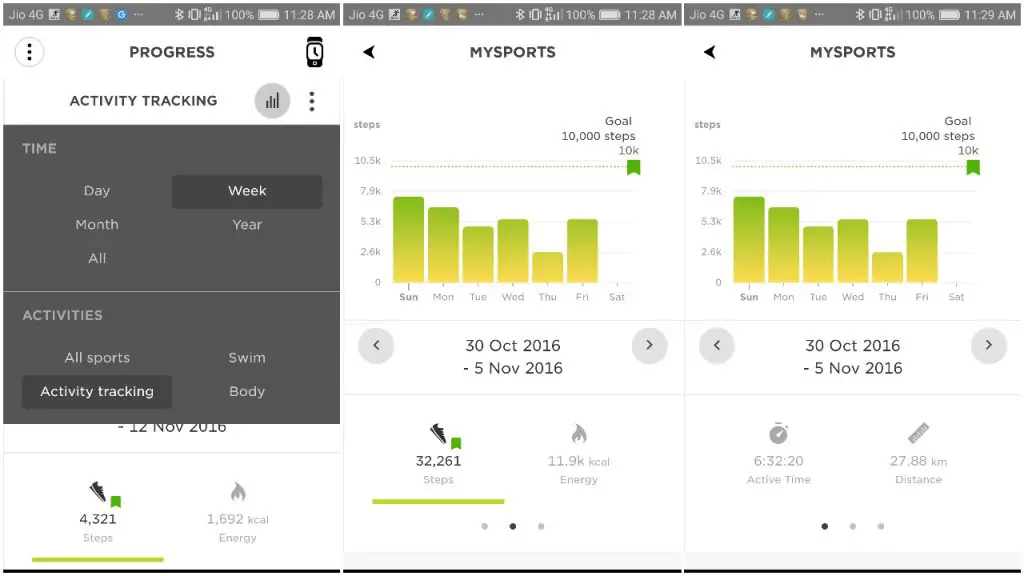 The sound quality through the watch is good, depending on which headphone you use. Note that you need to buy a pair of supported Bluetooth headset separately for music.
TomTom Spark Performance
As we have already discussed, the TomTom Spark Cardio + Music tracks your activities but the most of you will buy it for tracking your sports activities. It can track running, gym workout, indoor cycling, and swimming and open training. I did not use it for gym workout or cycling, but I did use it while jogging.
While running, it records heart rate, GPS tracked distance, Calories burned and time. It offers a lot of training options which can be accessed from the app itself. It alerts you with a vibration feedback when you hit your goal or finish a lap. You can set a pace and even the heart rate to a limit and the Spark will notify you if you cross the preset zones.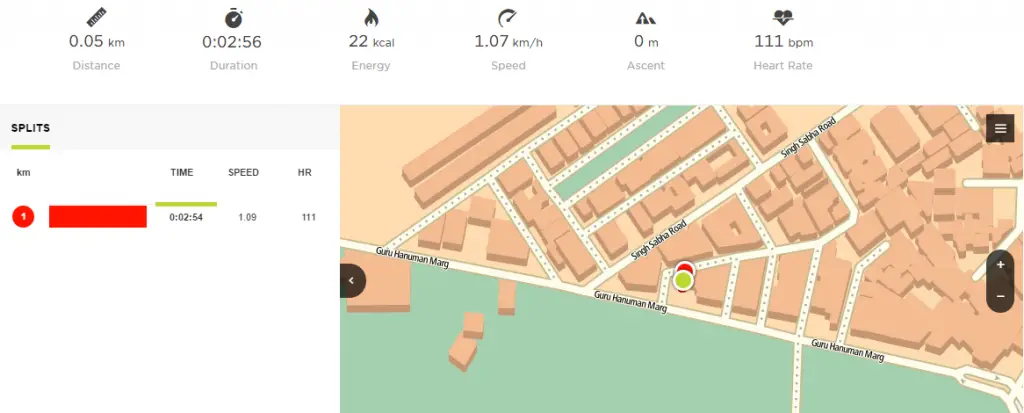 It also allows you to race against your previous run, which means if you run on a particular route every day, you can set it to race against the same time and pace again. This obviously helps you know your progress without even looking at the stats.
In terms of accuracy and stats, TomTom Spark is very impressive if you actually use all its functions.
TomTom Spark Battery
The battery life totally depends on how you use the watch. If you are an avid user and use all the features like music GPS and heart-rate sensor one hour each day, then it won't last more than 5-6 days. And if you use it only for keeping a track on your activities and don't use it quite often, then it may last up to 2 weeks as well.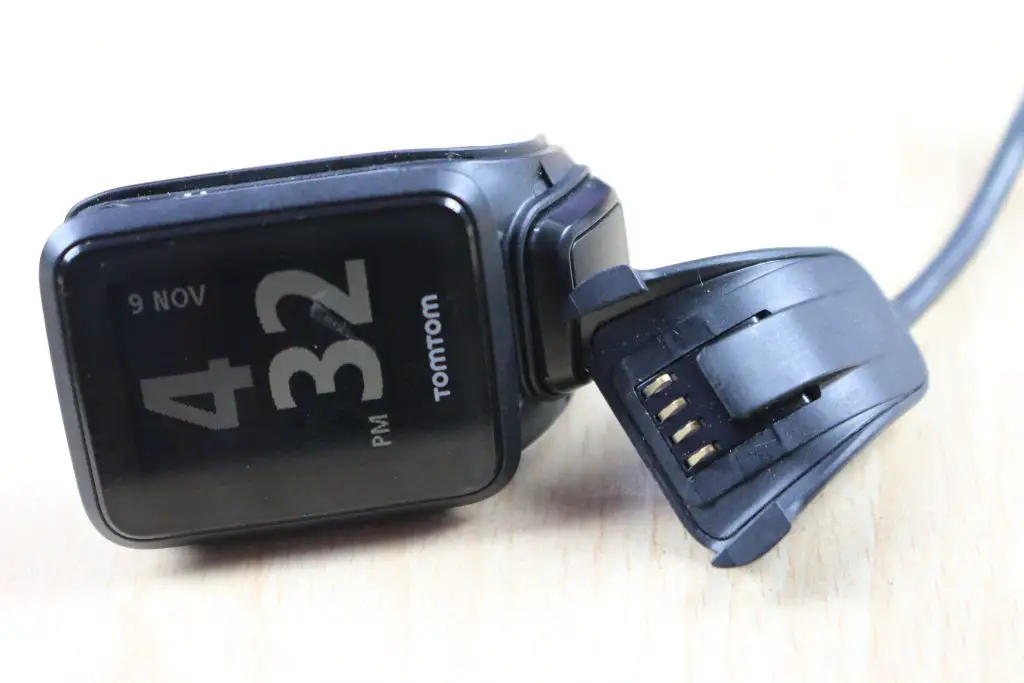 One thing that I like is the charging speed. It can easily last up to 5 kms of running with GPS, music and heart-rate tracking after a 15 minute charge. You can charge it using the bundled charging cradle. You cannot use any other charger with this.
Conclusion
TomTom Spark Cardio + Music is a complete sports watch with some exciting features to keep you entertained while running or working out and have a better track of your activities. But is it good enough to beat the other competitors existing in the same price segment? I think it totally depends on what you want from your sports watch, if you are a hard core fitness freak then this is the thing. If you care more about looks and look for an simplistic app experience, then you might find it slightly below your expectations.